World
U.S. swimmer rescued by coach after fainting during World Championships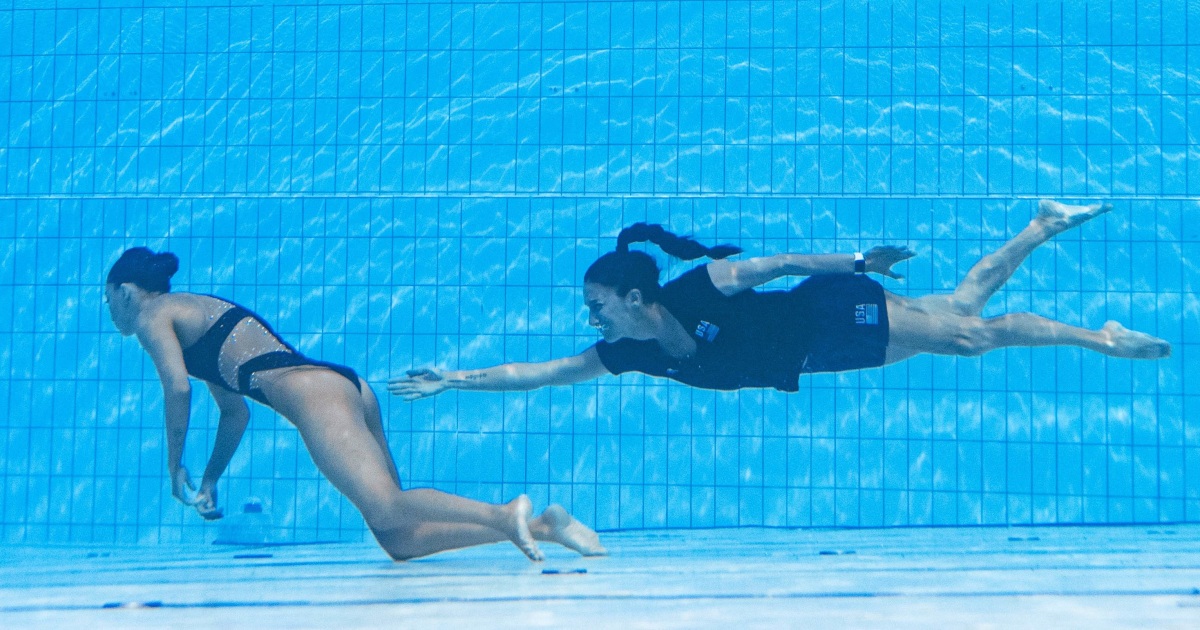 Alvarez was given medical attention before being stretchered away, according to the Olympics Games website.
In a statement shared on the USA Artistic Swimming Instagram page, Fuentes said: "Anita is okay" after the harrowing incident.
"The doctors checked all vitals and everything is normal: heart rate, oxygen, sugar levels, blood pressure, etc… all is okay," she said.
"We sometimes forget that this happens in other high-endurance sports. Marathon, cycling, cross country," she continued. "We all have seen images where some athletes don't make it to the finish line and others help them to get there."
"Our sport is no different than others, just in a pool, we push through limits and sometimes we find them," she said. "Anita feels good now and the doctors also say she is okay."
In an interview with Spanish newspaper Marca, Fuentes said she jumped into the water "because I saw that no one, no lifeguard, was diving in."
"I got a little scared because she wasn't breathing, but now she's fine," she said