World
Russia-Ukraine war live updates: Finland, Sweden apply to join NATO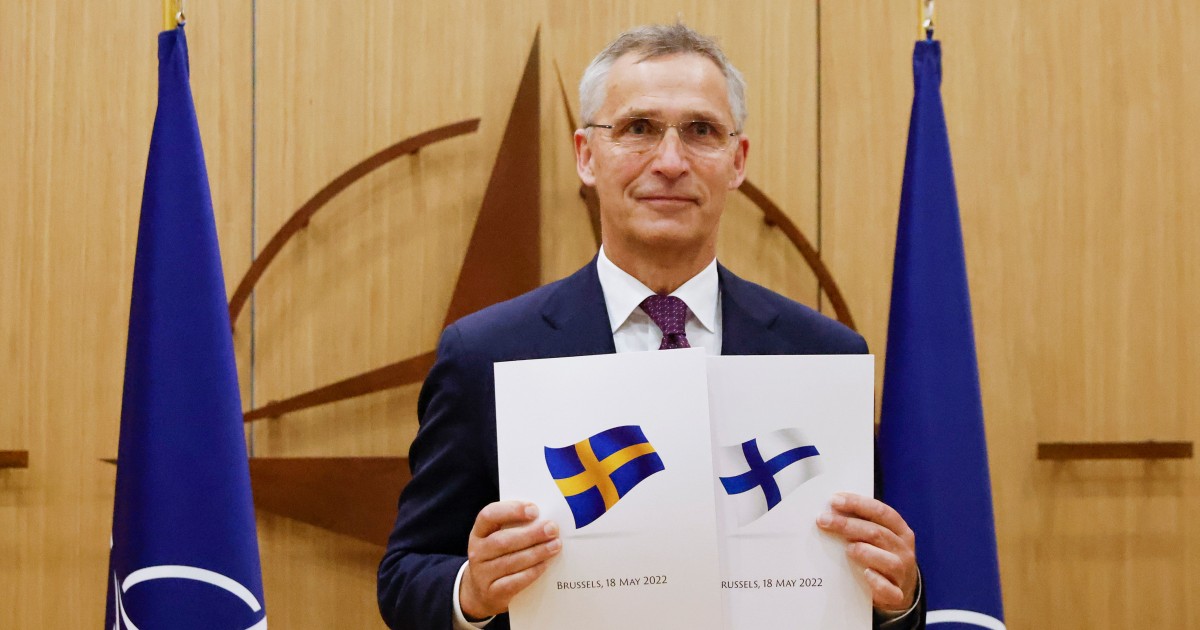 Russia suffering 'significant resourcing problems,' U.K. says
Russia has likely used "several thousand" Chechen fighters in its war against Ukraine, the United Kingdom's defense ministry said Wednesday.
"In attempting to overcome Ukrainian resistance, Russia has made significant use of auxiliary personnel," the U.K. said in a daily intelligence update. "This includes a deployment of Chechen forces, likely consisting of several thousand fighters primarily concentrated in the Mariupol and Luhansk sectors.
"The combat deployment of such disparate personnel demonstrates Russia's significant resourcing problems in Ukraine and is likely contributing to a disunited command which continues to hamper Russia's operations," the U.K. said.
Chechnya is a republic in southern Russia. The Chechen fighters are likely volunteers and national guard troops whose deployment was overseen by Chechnya's leader Ramzan Kadyrov, a Putin ally, the U.K. said.
Finland and Sweden apply to join NATO
Nordic neighbors Finland and Sweden jointly submitted their bids to join NATO on Wednesday, as Russia's war in Ukraine reshapes European security.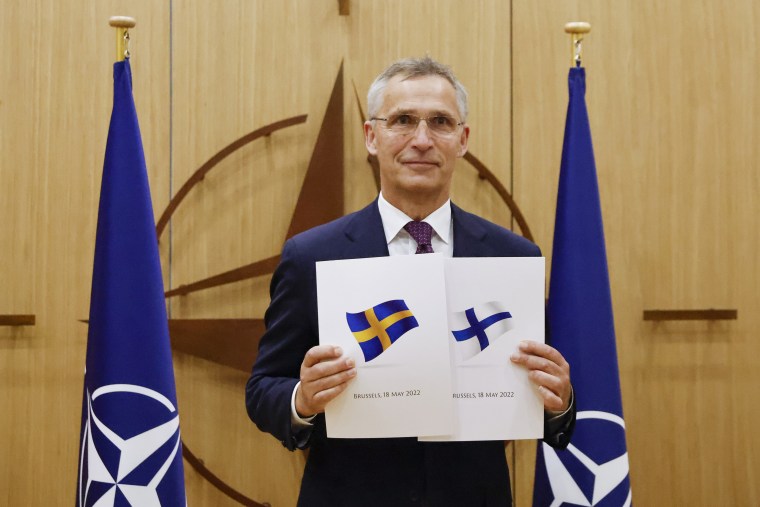 NATO Secretary-General Jens Stoltenberg hailed what he said was "an historic moment which we must seize" as he received the dual applications at the headquarters of the Transatlantic military alliance in Brussels.
Ukraine first lady: Millions in country will need psychological help
Ukraine's first lady, Olena Zelenska, said Tuesday that millions of people in her country will need psychological help after Russia's attack and invasion, according to a readout of her call with Israel's first lady.
Zelenska made the comments in a phone call with Israel's Michal Herzog, in which she thanked Israel for its medical support, the office of Ukraine's president said in a statement.
Zelenska said she is spearheading a national program for psychological assistance, according to the statement. "The brutality of the Russian military, which has deeply shocked the entire civilized world, means that millions of Ukrainians also need urgent professional psychological help. And here I am very grateful for the support of the state of Israel," she said in part.