US
Giuliani Asks Woman To Remove Mask Days Before Virus Diagnosis In Resurfaced Clip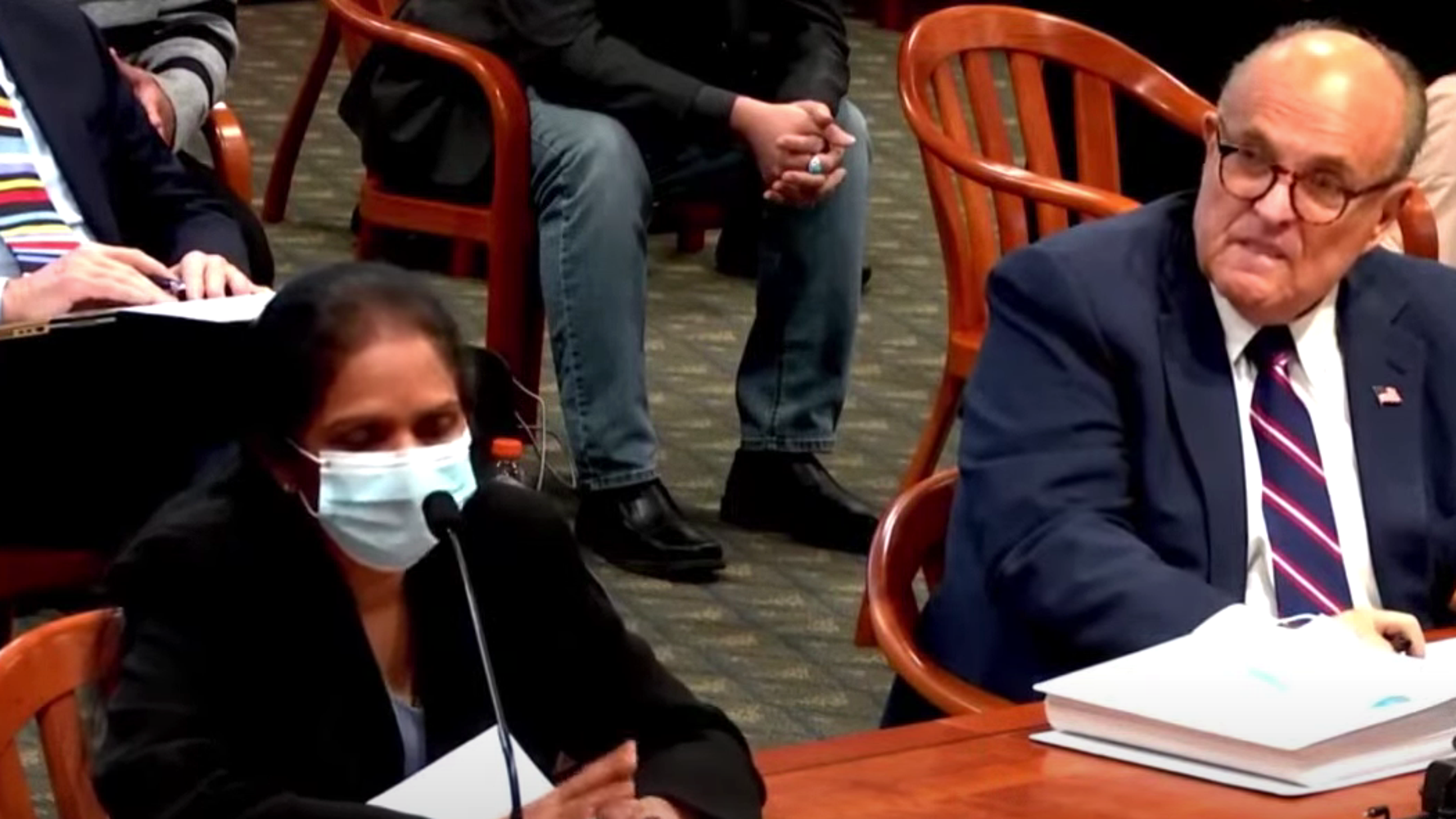 "I don't want you to do this if you feel uncomfortable, but would you be comfortable taking your mask off, so we can hear you more clearly?" Giuliani asked his first witness, Jessy Jacob, in a video clip that Twitter users resurfaced following Trump's announcement on Sunday.
Jacob, a city of Detroit employee who claimed she witnessed fraudulent activities during ballot processing, asked the panel if she could be heard.
When someone confirmed they could, she left her mask on.
Here's Rudy Giuliani in Lansing Wednesday asking one of his witnesses if they were comfortable taking off their mask while testifying…she wasn't.

He has since tested positive for COVID-19, pic.twitter.com/KN9A1K0cCZ

— Aaron FOX 17 (@AaronParseghian) December 6, 2020
Giuliani, 76, has traveled around the country peddling unsubstantiated electoral fraud claims in a crusade to overturn his boss's election loss. As part of this effort, he attended state House and Senate hearings in Lansing, Michigan, last week alongside witnesses that included Jacob, whose claims of voter fraud have been discredited by a judge.
Giuilani and Trump campaign attorney Jenna Ellis sat at Wednesday's hearing for hours without masks.
Giuliani could have exposed scores of people to the coronavirus last week. Other videos show him sans mask on Thursday, hugging and shaking hands with people in Atlanta, where he attended another hearing at the state Capitol.
Giuliani is the latest person among dozens in the president's orbit to test positive. Others include Giuliani's son, Andrew Giuliani, who tested positive last month.
Efforts by Trump's legal team to challenge the election results have failed so far in Michigan and other battleground states.