Travel
You Can Now Be A Pilot Or Air Traffic Controller In United Airlines' App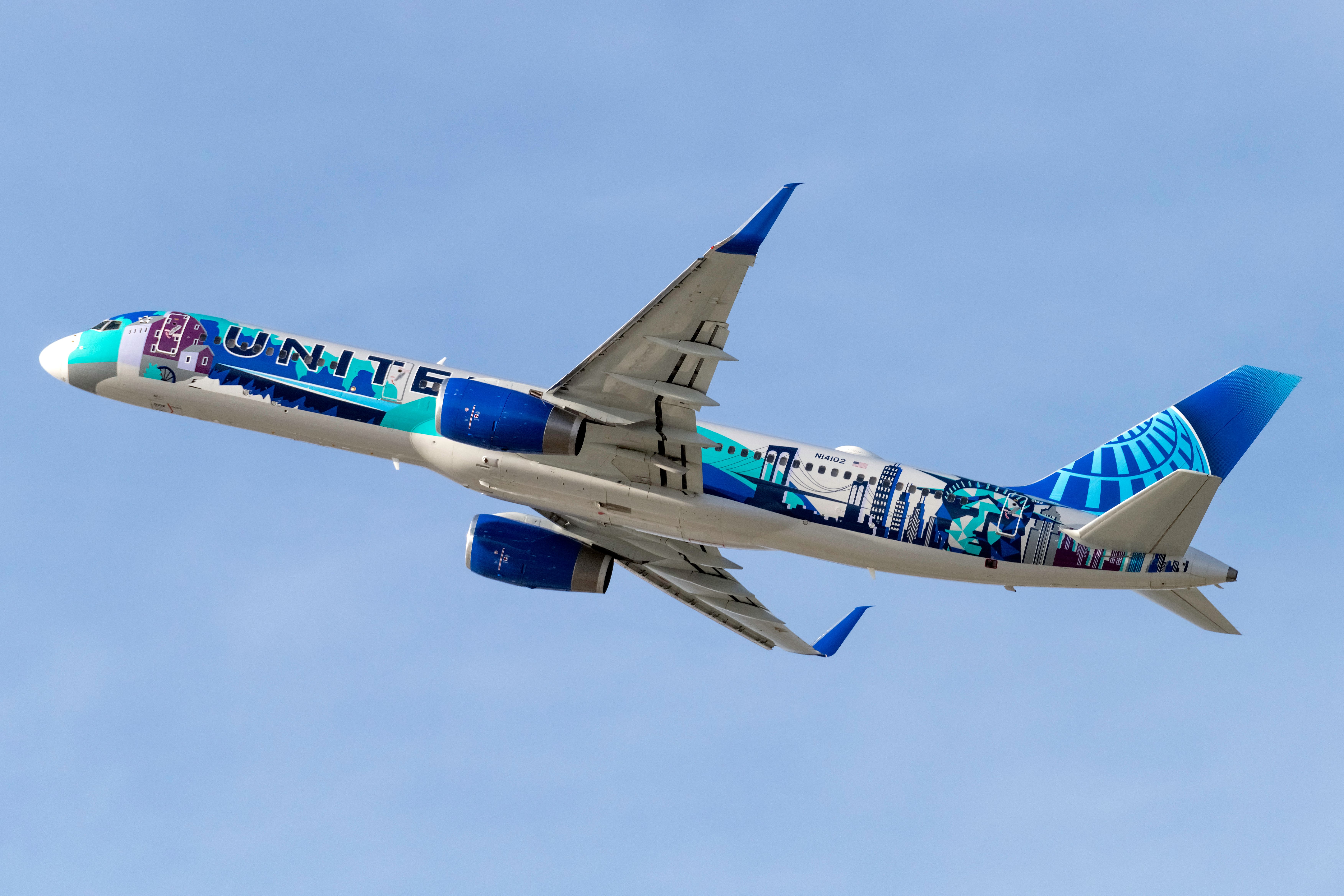 United Airlines has upgraded its games offerings on the mobile app, adding a new air traffic control game called Cleared To Land. Not all United's planes have seatback screens, so the airline's mobile app has become increasingly important as an inflight entertainment option. With the app installed on a passenger's personal mobile device, passengers can access the full range of United's entertainment offerings inflight, including the chance to test air traffic control skills.
Another cool addition to United's mobile game center
United Airlines says their latest game lets players guide planes to a specific runway while avoiding other aircraft. The game features five different planes from the future fleet, including Archer's eVTOL and Boom's supersonic Overture. United says this is a chance to educate passengers about their future fleet, and that's fair enough, although this writer can't help thinking it would be kind of cool to be guiding in some of United's iconic planes of the past, such as the Boeing 747-400.
"Everyday, more than one million United customers use our mobile app for their travel needs, and we're committed to delivering new offerings that provide a uniquely United flying experience," said Jason Flint, Director of Digital Products at United Airlines. "By launching Cleared to Land, we're expanding our Game Center portfolio to provide even more valuable content and entertainment for our customers whether they're on the ground or in the air."
The new Cleared to Land game (pictured) on United's mobile app. Photo: United Airlines
Cleared to Land joins United's flight simulator game on the mobile app
Cleared to Land joins several other games in United's app, including United's flight simulator game that they launched earlier this year. United says both games are about more than helping passengers while away the time in-flight. United Airlines says both games are designed to inspire an interest in aviation. But as many Simple Flying readers would know, once you go down the flight simulator rabbit hole, it can be tough to come back out. We'd expect Cleared to Land to be equally as addictive.
Simple Flying's Pranjal Pande took a look at United's flight simulator game after it launched in April. He says the game is a good product for people looking to kill time on a flight (or on the ground). While he says the game isn't up to the standard of Microsoft Flight Simulator or X-Plane, you can learn to virtually land a Boeing 787 in a variety of different situations on different runways.
"To help you learn, the game includes several tutorial challenges before throwing you into the cockpit for a full approach, including controls for thrust, flaps, and more," Pranjal said.
The five different types of planes available on United's Cleared to Land. Source: United Airlines
"The game isn't very long, so don't expect to spend a full long-haul flight trying to speedrun it. Notably, the game loads up near-instantly on new devices, meaning that it is unlikely to take up too much storage or affect battery life as badly as other graphic-intensive games might."
The feedback is the flight simulator game is a decent product, especially when you consider it is free. We'd expect Cleared to Land to maintain a similar standard. These kinds of inflight entertainment options are a world away from the half-filled in crosswords on the dog-eared page of an airline magazine that was the inflight entertainment standard on airlines worldwide until not so long ago.
United Airlines says anyone can access Cleared to Land and the other games in the airline's app – you just have to download the app.
Source link