Travel
What Visa Restrictions Apply To Pilots & Cabin Crew?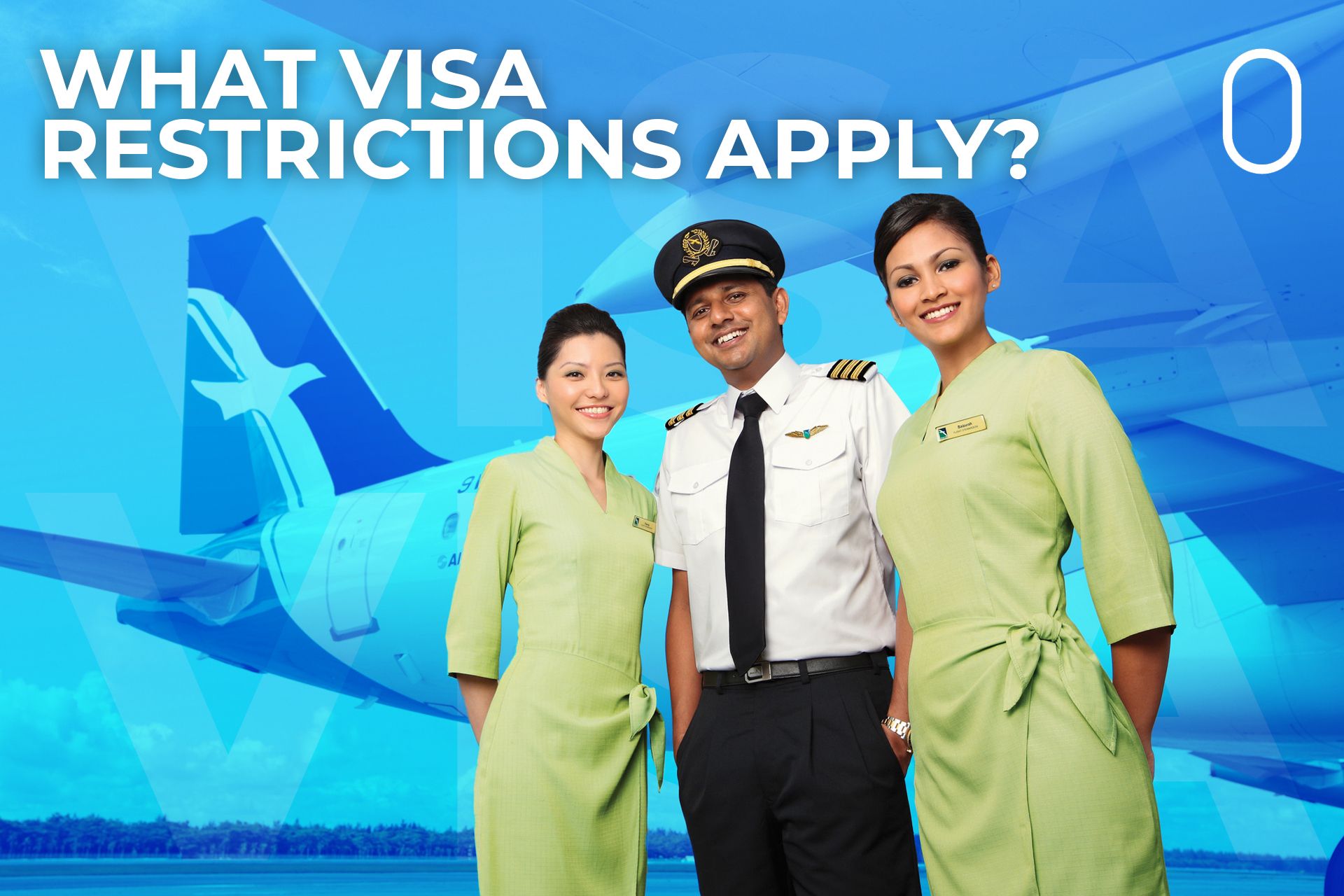 Pilots or cabin crew working for major airlines make trips to several international destinations on a regular basis. Do they need to stand in line to get a visa for each country their job takes them to?
There are no simple answers here as different countries have different regulations surrounding the issue of crew and pilot entries. Several factors are at play – among others, the nationality of the crew member, the airline, and the length of stay. Let's unpack what we know about the visa rules for pilots and cabin crew.
The easy way
Most countries require international airlines wanting to operate flights to their country to furnish a General Declaration or GD. The GD will have everything there is to know about the flight, the crew members present on it, and even their arrival and departure schedules.
More importantly, the document will state the names of all pilots and cabin crew along with their inbound and outbound flights to and from the host country. The GD will have to be signed by an authorized official from the airline before being presented to the authorities of the hosting country.
Below is an example of a standard General Declaration document as per ICAO guidelines. A GD is presented in the given format along with other essential documents like a passenger manifest, cargo manifest, and even a certificate of residual disinfection.
The basic format for a General Declaration document as per ICAO guidelines. Photo: ICAO Convention on International Civil Aviation
Many countries accept a standard GD and don't require pilots or cabin crews to obtain a visa. This way, crew and pilots don't get a stamp on their passports as ordinary passengers do. It is the best and easiest way for airline staff to enter and leave a country, but things aren't as smooth everywhere.
The not-so-easy way
Now this is where it gets a little complicated. Countries like the US and China require foreign airline pilots and cabin crew to obtain a crew visa before arriving. Airline employees are responsible for obtaining their own visas, but the airline usually reimburses them for any expenditure.
There can be several ways to obtain a crew visa depending on the country you want a visa for and your nationality. The most common ways are through online application, a consulate visit, or in some cases, the visa on arrival facility is available. However, it's worth noting that some countries treat crew of particular nationalities differently than others. For example, US authorities are less likely to grant a visa to an Iranian national compared to someone from Europe or Canada.
Private jet crew must obtain visas to most countries themselves. Photo: TAG Aviation
Private jet crew
While passengers on private jets enjoy a life of luxury, the crew operating such flights might have a hard time gaining visas to some countries. Pilots and cabin crew working on private jets aren't entitled to the GD service in most cases. Instead, they have to apply for visas to countries like India, China, and Russia themselves. This creates additional hurdles for crew members, but. in most cases, the experience more than makes up for it.
Source link