Travel
Vertical Aerospace Completes VX4 Prototype And Announces First-Half Loss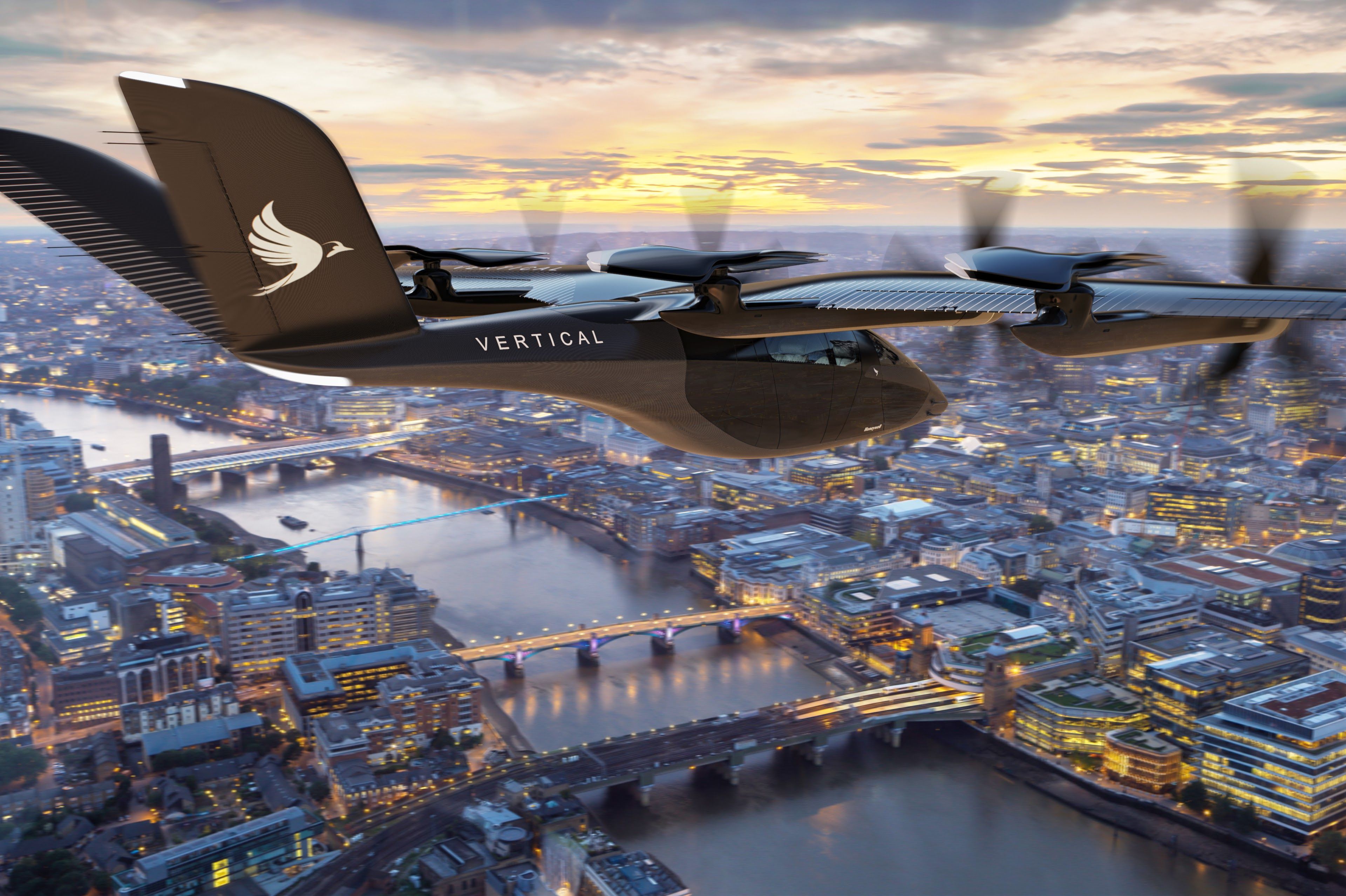 Aerospace company and electric aviation pioneer, Vertical Aerospace has released its financial results for the six months ended June 30, 2022. The company reported a net operating loss of £39.5 million ($48.1 million), compared to the £22 million ($26.8 million) net loss in the first half of 2021. The biggest increase came from research and development expenses, which in 1H 2022 rose to £19.4 million ($23.7 million), from £7.7 million ($9.4 million) last year.
Vertical Aerospace (Vertical) said the loss "reflected investment to achieve our business objectives." At the end of June, it had cash and cash equivalents of £158 million ($193 million), which Vertical said was enough to "fund its operating expenses and capital expenditure requirements for at least the next twelve months." Vertical's 2022 capital plan remains on track, with net cash outflows to be used in operating activities in the second half of the year expected to be between £40 and £50 million ($48 million and $61 million.)
American Airlines has committed a pre-payment to secure slots for the first 50 of the 350 VX4s it has on order.  Photo: Vertical Aerospace.
Moving on, the VX4 prototype is ready to go
The piloted Vertical VX4 eVTOL is a four-passenger aircraft, capable of traveling more than 100 miles (160 kilometers). It has a top speed of more than 200 miles per hour (320 km/h) at a low-cost per passenger mile while producing zero emissions and minimal noise. Without touching on the financial side, founder and CEO Stephen Fitzpatrick said:
"I am delighted to share that we have reached a critical engineering milestone by completing the build of our full-scale VX4 prototype, and we have now begun putting it through its paces for an intensive, multi-month flight test program."
Counting orders in the eVTOL sector requires a large calculator and some careful reading of the fine print at the bottom of these announcements. Vertical makes it clear it has 1400-plus conditional pre-orders, which it says "demonstrates the market confidence in Vertical's design and certification credibility as we target entry into service in 2025." American Airlines has ordered up to 350 VX4s, and in an industry first has committed to place a pre-delivery payment for the delivery slots of their first 50 aircraft.
Other conditional orders, which label aircraft numbers as 'up to', include Virgin Atlantic (150), Iberojet (100), Marubeni (200), FLYINGGROUP (50), and Bristow (50). Respected aircraft lessor, Avolon, has ordered 500 VX4s, which it has already placed with GOL (250), AirAsia (100), Japan Airlines (100) and Gözen Air Services (100). Vertical has a close relationship with Avolon as its chairman, Dómhnal Slattery was Avolon's founding CEO for 12 years, before stepping down from that role in July.
The path to EASA certification
Vertical is following a 6-step plan on its pathway to the VX4s EASA certification and 2025 entry into service. Render: Vertical Aerospace
On its path toward certification by the European Union Aviation Safety Agency (EASA), Vertical has laid out a six-step flight test program. The first two steps labeled Build and Commissioning and Ground Tests have been completed and step three, Piloted Permit to Fly is in progress. The UK's Civil Aviation Authority (CAA) has made a technical visit to Vertical, which included inspecting engineering designs, test data and the aircraft. When the CAA is satisfied with its review it will issue the piloted permit to fly.
Flight testing can then begin, which takes in steps four to six, starting with taut and loose tethered hovers. These test the VX4s stability in take-off and landing, flight control systems, vibration, noise, ground effects and battery performance. Step five covers untethered low-speed flight at heights up to 50 feet (15.2 meters) and speeds up to 40 knots. The final step involves going from hover to wing-borne cruise and back, at heights of between 5,000 and 10,000 feet (1524 and 3048 meters) at speeds up to 145 knots.
Getting an eVTOL certified and into the air costs a lot of money, and soon Vertical's investors will see if it was worth it. What do you think?
Source link