Travel
Venezuela To China: Conviasa Set For Guangzhou Flights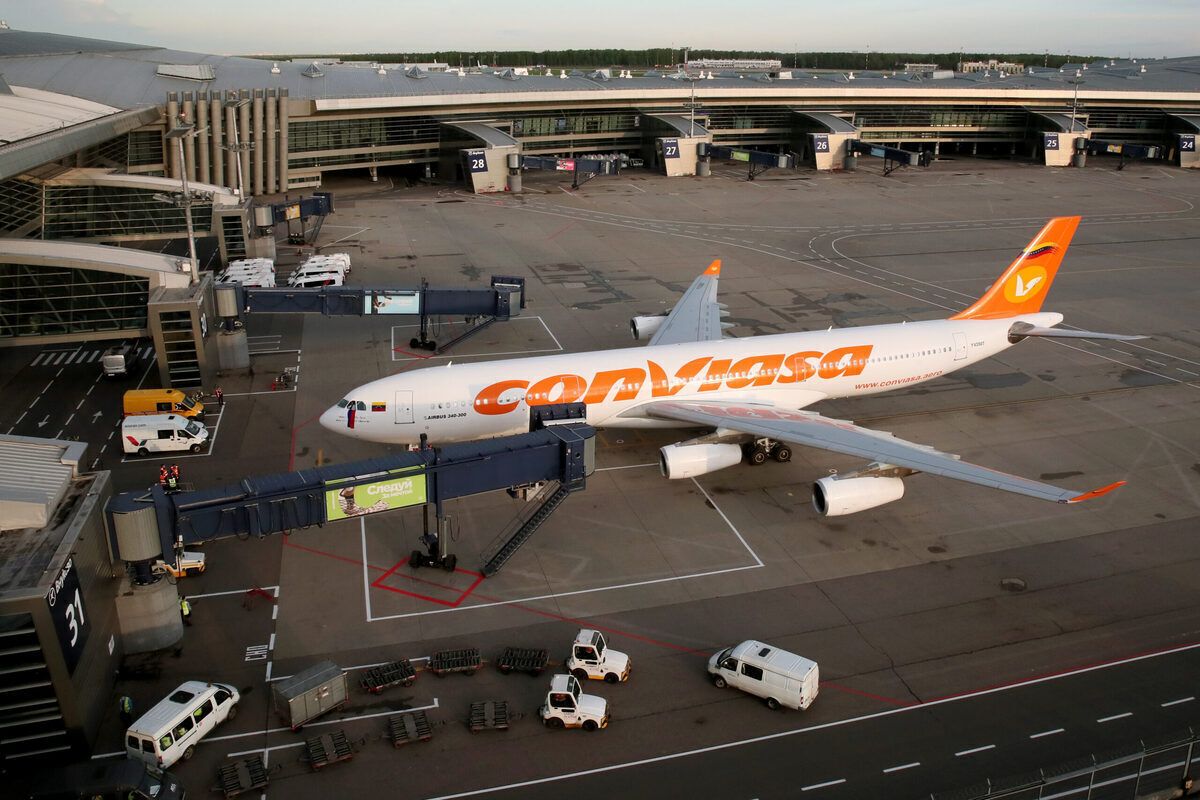 Venezuela's national flag carrier, Conviasa, announced on July 2nd that it will launch the new international route from Venezuela's capital, Caracas, to China's southern metropolitan city, Guangzhou. The flights will be operated by Conviasa's Airbus A340 aircraft.
The launch
The weekly flight will take off from Caracas Simon Bolívar International Airport (CCS) and arrives at Guangzhou Baiyun International Airport (CAN) with a technical stop at Tehran's Imam Khomeini International Airport (IKA). The itinerary of the flight is:
Caracas (CCS) 22:00 – Guangzhou (CAN) 16:00+1 Saturday via Tehran (IKA)
Guangzhou (CAN) 19:00 – Caracas (CCS) 13:30+1 Monday via Tehran (IKA)
By launching the new route, China's Guangzhou will be Conviasa's third destination in Asia, after Russia's Moscow and Iran's Tehran.
Conviasa's international network expansion
Conviasa launched the route between Caracas and Moscow's Vnukovo International Airport in May 2021. The service started once in two weeks and was once increased to a weekly basis in November 2021. But now it returned to the schedule of one flight every 15 days.
Conviasa launched the route between Caracas and Moscow's Vnukovo International Airport in May 2021. First plane of Conviasa was spotted to arrive in Moscow on May 15th, 2021. Photo: Getty Images
Conviasa also resumed its bi-weekly Tehran service on June 19th, 2022, after months of disruption, also making Caracas now the only city on the American continent which has a non-stop flight to Tehran. The coming China route could be seen as the extension of the Tehran route.
Before officially launching the Guangzhou route, Conviasa has made multiple visits to China during the COVID-19 pandemic for the assistance of medical supplies, especially vaccines, from China. This route will also make Conviasa the only South American operator to provide scheduled passenger flights to Guangzhou.
Conviasa confirmed early last month that it will launch scheduled passenger flights to Algiers, Algeria (ALG), another Venezuela's allied country, making Algiers its first destination in Africa. The flights already started on July 27th. Operations will also be carried out by its A340.
The Algiers route was announced after Venezuela's President Nicolás Maduro's Eurasian tour to Turkey, Algeria, and Iran early last month, aiming to reaffirm commercial alliances.
Conviasa also schedules services to Doha, Qatar, for the World Cup at the end of this year, although there are no confirmed operations now.
Venezuela's civil aviation regulator, the National Institute of Civil Aeronautics (INAC), has authorized regular commercial passenger and cargo flights to the following countries: Brazil, Cuba, Turkey, Russia, Mexico, Bolivia, Panama, Portugal, St. Vincent and the Grenadines, Spain, Iran, and China.
Conviasa's aging A340 fleet
After receiving an A340 in January 2021, Conviasa now has four A340s, including one A340-200, one A340-300, and two A340-600. One problem with Conviasa's A340 fleet is that the average age of the aircraft is over 20 years.
The aging fleet issue is mainly because of the sanctions imposed by the United States and the resulting domestic economic crisis.
Conviasa and all its 30+ aircraft were sanctioned by the US in February 2020 after the US considered President Maduro using the national-owned carrier for political purposes.
The sanctions have blocked US companies and nationals from any commercial operations with Conviasa and its aircraft, such as chartering, contracting, refueling, repairing, leasing, or purchasing aircraft, barring authorized exceptions.
Have you flown Conviasa before, maybe for international routes? What do you think Conviasa's current challenges other than the aging fleet? Please share your valuable thoughts in the comments.
Source link