Travel
Up Next: Norse Atlantic Set To Announce Stockholm Base For Its Boeing 787s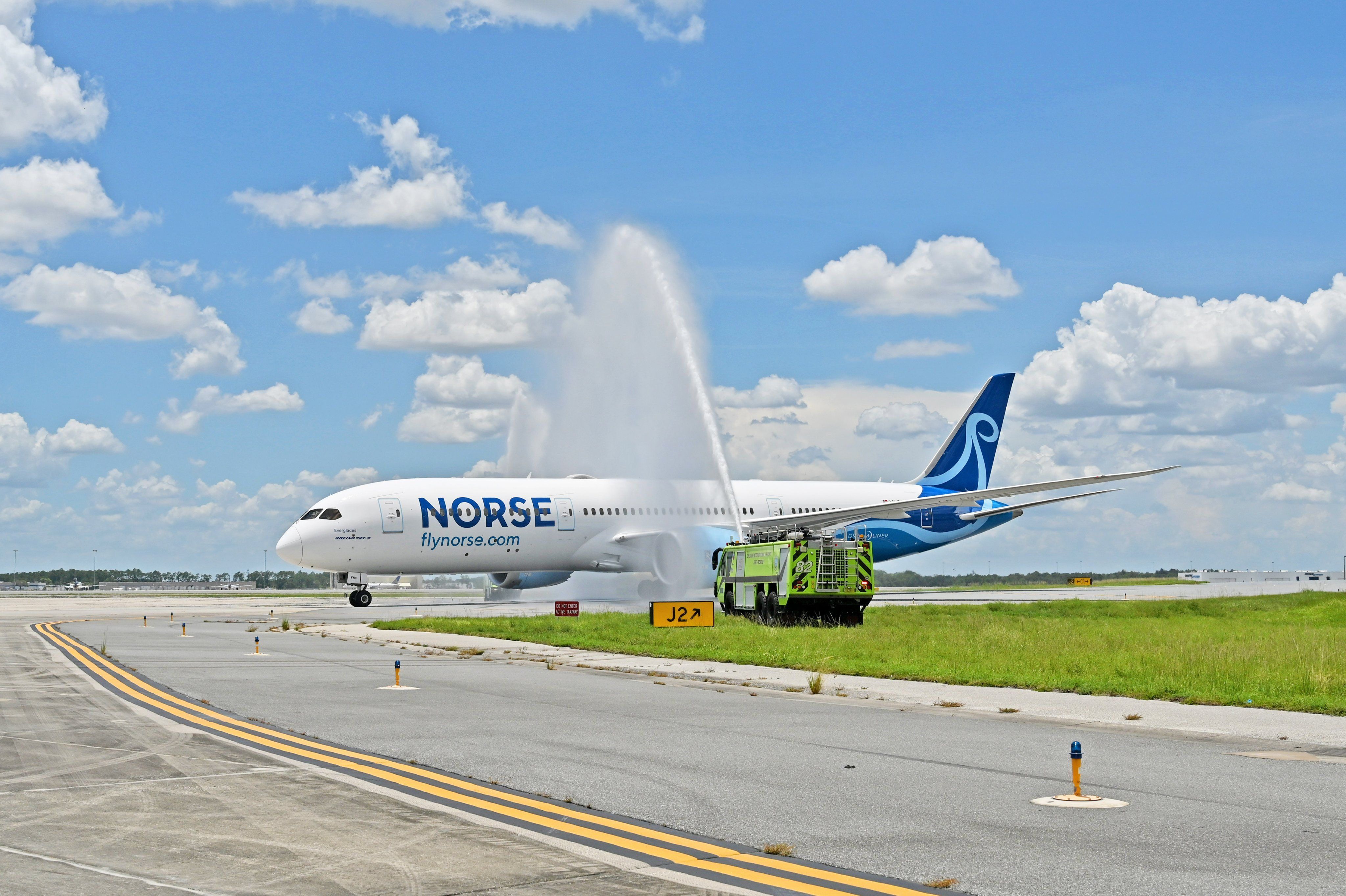 According to Norse Atlantic's career website, it seems that it will announce a base at Stockholm Arlanda as it seeks crew to be stationed there. It comes shortly after its latest route – Oslo to Orlando – takes off.
It follows announcing Berlin as a base, securing slots at Dublin and Dubai, and revealing potential plans for its new UK unit. And while simply speculation for now, the cargo section of the long-haul airline's website suggests that Manchester might be served.
Norse Atlantic at Stockholm
While no details are available, it should be little surprise that Stockholm should tickle Norse Atlantic's fancy. After all, the Swedish airport had Norwegian services to the USA for years, running between August 2013 and March 2020. In that period, it served seven US airports, including San Juan, Puerto Rico, often considered domestic.
With 395,000 roundtrip US seats, its peak year at Stockholm was 2018. That year, it served JFK, Fort Lauderdale, Las Vegas, Los Angeles, Orlando, and Oakland (for Greater San Francisco). Then came network-wide cuts to shore up heavily loss-making long-haul performance. In 2019, Stockholm-Las Vegas was done; a year later, all were cut bar Fort Lauderdale.
Norse Atlantic will probably begin Stockholm to JFK, Fort Lauderdale, and Los Angeles. These were Norwegian's most significant and longest-served markets from Stockholm and all feature in Norse Atlantic's network. Fort Lauderdale was linked for 76 months, JFK for 75, and Los Angeles for 55. Currently, Delta and Finnair serve JFK, Finnair serves Los Angeles, and no airline serves Fort Lauderdale (although SAS and Finnair fly to Miami from Sweden's capital).
Stay aware: Sign up for my weekly new routes newsletter.
Is it spreading itself too thinly?
Speaking at Routes Europe in May, Norse Atlantic's founder and CEO, Bjørn Tore Larsen, said, "my only ambition is not to go bankrupt." While there is undeniably a "huge demand for non-stop [US transatlantic lower-fare] flights," there is little question that the airline is biting off a considerable amount less than a month after its first commercial flight took off.
And now it plans another base in Stockholm. That makes four after Oslo, Berlin, and London Gatwick. Then there's uncertainty surrounding plans for Dublin and possibly Manchester, although both are, at this time, simply possibilities. Despite having slots at Dublin, it may not materialize.
As many airlines have found, over-expanding and spreading yourself too thinly can be disastrous, especially for a new entrant. Yes, Laren said that Norse Atlantic wouldn't acquire more aircraft until, and if, the 15 it intends to operate do so profitably. That's somewhat reassuring. It'll be fascinating to see how it performs in the coming months and years.
On July 5th, Norse Atlantic inaugurated its third route: Oslo to Orlando. It supplements JFK (its first route; June 14th) and Fort Lauderdale (June 18th). They'll be joined by Oslo-Los Angeles on August 9th, Oslo-Gatwick-JFK on August 12th, Berlin-JFK on August 17th, and Berlin-Los Angeles on August 19th.
What do you make of it all? Let us know in the comments.
Source link