Travel
UAE Expansion: IndiGo Starts New Direct Mumbai-Ras Al Khaimah Flights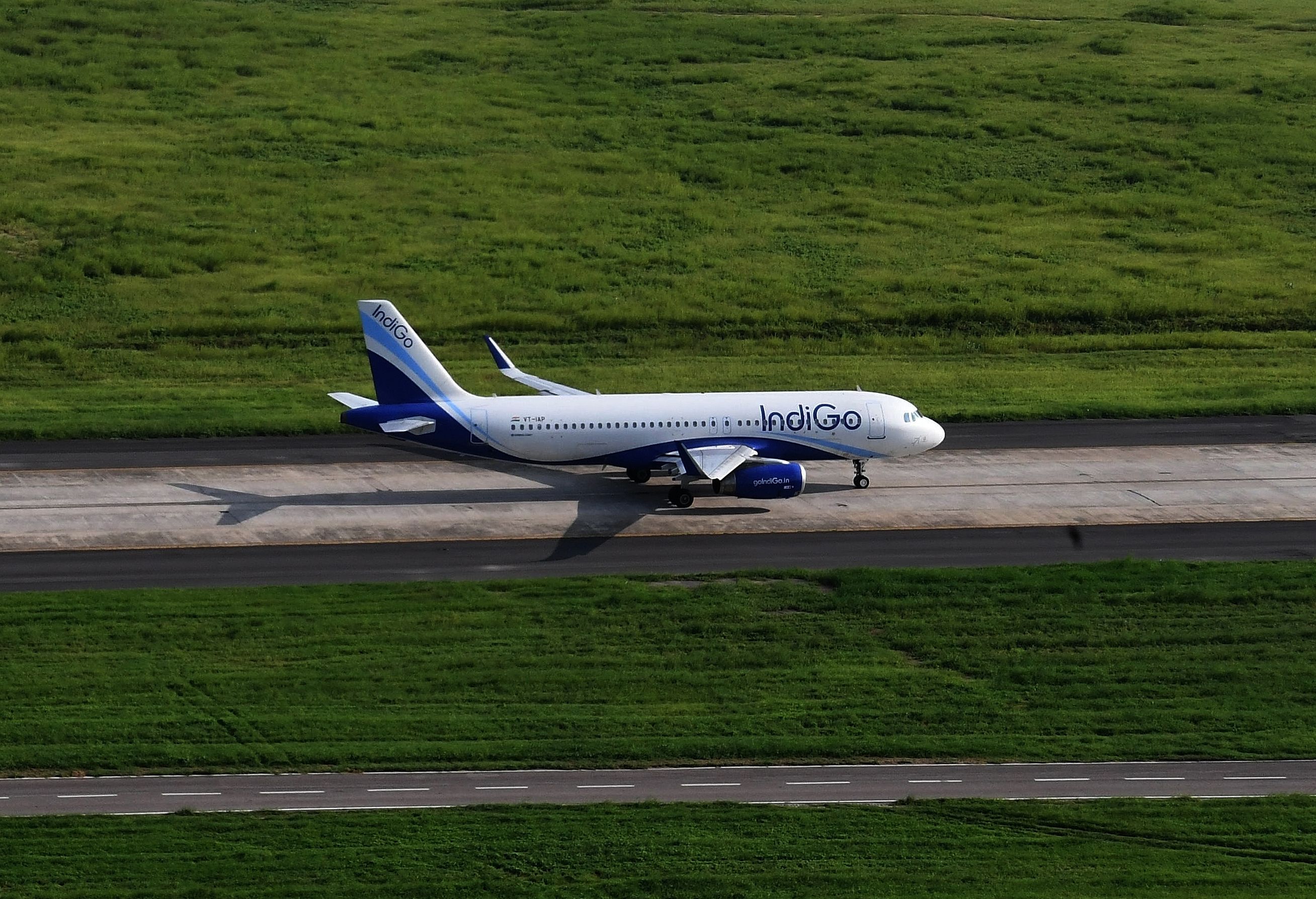 IndiGo started direct service to Ras Al Khaimah from Mumbai yesterday. This is the airline's 26th international and 100th overall destination. The flight was announced last month and is part of IndiGo's growing presence in the Middle East.
IndiGo commences flight to Ras Al Khaimah
On September 22nd, IndiGo flew its A320 aircraft to Ras Al Khaimah from Mumbai. Not only is it the carrier's 100th destination but also its 11th in the Middle East.
To mark the occasion, the plane was greeted with a ceremonial water cannon salute as it taxied to the terminal. Among the passengers on the inaugural flight was Pieter Elbers, Chief Executive Officer, IndiGo, who commented,
"We are very pleased to commence this first direct connection between Mumbai and Ras Al-Khaimah. For IndiGo, this is 100th destination in 6E network and our fourth Emirate … In vast and diverse India, IndiGo already serves an unparalleled 74 cities and communities throughout the nation. This new route, warmly welcomed by our customers and authorities, further enhances connectivity in the region as envisioned in IndiGo's strategy."
Atanasios Titonis, CEO of Ras Al Khaimah International Airport, said,
"IndiGo is the right airline partner in our portfolio as we are on our way to move into a destination airport. This partnership will boost our business and will open a new channel to serve the tourism for Ras Al Khaimah as an Emirate."
Schedule
IndiGo will operate this route with a daily frequency. Flight 6E 1371 will take off from BOM at 2305 hours and reach its destination the next day at 0035 hours. For the return leg, flight 6E 1372 will depart RKT at 0135 hours and reach BOM at 0550. All times are mentioned in local time zones.
A quick scan of the IndiGo website quotes the BOM-RKT fare as just under ₹10,000 ($123) and the RKT-BOM fare around ₹6,600 ($82).
Ras Al-Khaimah doesn't have many nonstop options from India. Flightradar24's route map shows that Calicut International Airport (CCJ) in Kerela is the only Indian airport with direct connectivity to RKT. The route is served by Air India Express with twice-weekly flights on Tuesdays and Fridays.
Expanding in the Middle East
The latest flight is part of IndiGo's larger expansion plan in the Middle East. Earlier this month, the airline announced a new Hyderabad-Riyadh connection from October 30th and more frequencies on Hyderabad-Doha and Dubai-Mangalore routes from October 30th and October 31th, respectively.
IndiGo has a huge presence in the Middle East. Photo: Airbus
Between October 30th and March 25th, IndiGo will have flights from 15 Indian airports to 11 airports across the Middle East. Besides the UAE, Saudi Arabia also features extensively on the airline's network, with almost one in every five of its Gulf flights.
Have you taken an IndiGo flight between India and the Middle East? What was your experience like? Please leave a comment below.
Source link