Travel
Thai Airways On Track To Quit Bankruptcy In 2024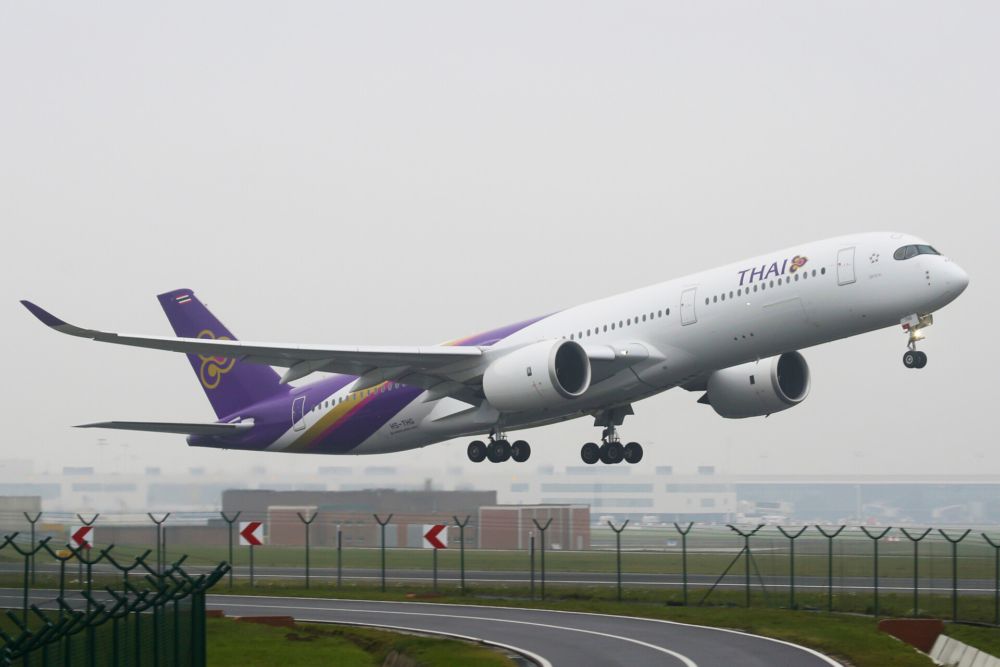 Rather than adopting the Bangkok hustle and bustle traffic model, Thai Airways is taking a much more measured and serene path to navigate its restructuring process.
On Friday, Thai Airways International Public Company Limited (THAI) announced it had presented a petition to amend the agreed restructuring plan. In 2020, the Thai Government, as the majority owner, placed THAI into bankruptcy protection, similar to the US Chapter 11 process, with debts of around $2.88 billion. In broad terms, the restructuring plan aims to swap the entire principal of Thai Airway's debt to its main creditor, the Government of Thailand, for equity.
Some small changes but they are positive for THAI
The original plan also involved THAI borrowing 50 billion baht ($1.4 billion) to fund its liquidity, but the amendment reduced that to $700 million. Half of that may be raised by a six-year loan or bond, with the other half coming from revolving short-term loans. The loan amount has been halved due to higher than expected revenues in the first half of 2022, layoffs and raising around $260 million from asset disposals.
The national carrier has implemented a recovery strategy that may include the sale of its Airbus A380s. Photo: Thomas Boon – Simple Flying
Plan administrator Piyasvasti Amranand reporters on Friday:
"The problem now is the north [Asia] because there are limitations to travel, especially China, Hong Kong, Taiwan and Japan. But in other regions, everything has been lifted and there is a lot of travel."
He also revealed that THAI would sell 12 aircraft and a quick check of the ch-aviation.com database throws up a few likely candidates. THAI has a total fleet of 66 aircraft comprised of nine Airbus A330-300s, 12 A350-900s, six A380-800s, eight Boeing B747-400s, six B777-200ERs, 17 B777-300ERs, six B787-8s and two B787-9 aircraft. There are currently 29 inactive aircraft, including the A330s, A380s and B747s, owned by THAI and likely to come under consideration for sale.
High on the list of aircraft for sale are THAI Airway's Boeing 747-400s. Photo: Getty Images
The passenger count is rising as regional borders reopen
The higher-than-expected revenue is a result of eased border restrictions. According to Reuters, THAI carried around 19 million passengers in 2019 and 4.5 million in the first half of this year. The airline expects to carry 9.18 million next year, 11.8 million in 2024 and 12.44 million in 2025. Piyasvasti said the airline had lifted its load factor to around 70% in June, and it was close to 90% on flights to Europe. Piyasvasti, previously Thailand's energy minister, was also president of Thai Airways between October 2009 and June 2012. At the time, THAI was in financial trouble, and he returned to the embattled airline as part of its restructuring, only to be ousted in a boardroom coup in 2012.
The details of the amendment, released on July 1, confirm the debt-to-equity swap for the ministry of finance for the total principal amount. Financial institutions and bondholders will have 24.5% of their principal repaid by a debt-to-equity swap, with the balance repaid in cash. Thai Airways expects to receive around $2.26 billion of capital from the restructuring process, which it intends to complete in 2024. The THAI amendment reads: "If this process can be completed under the proposal of the plan amendment, THAI's equity will be positive in 2024 and [the] THAI share is likely to be traded again in the stock exchange in 2025."
Has anybody been on a THAI flight lately?
Discover more aviation news here.
Source: Reuters
Source link