Travel
Startup Indian Cargo Carrier Quikjet Takes First Boeing 737 Freighter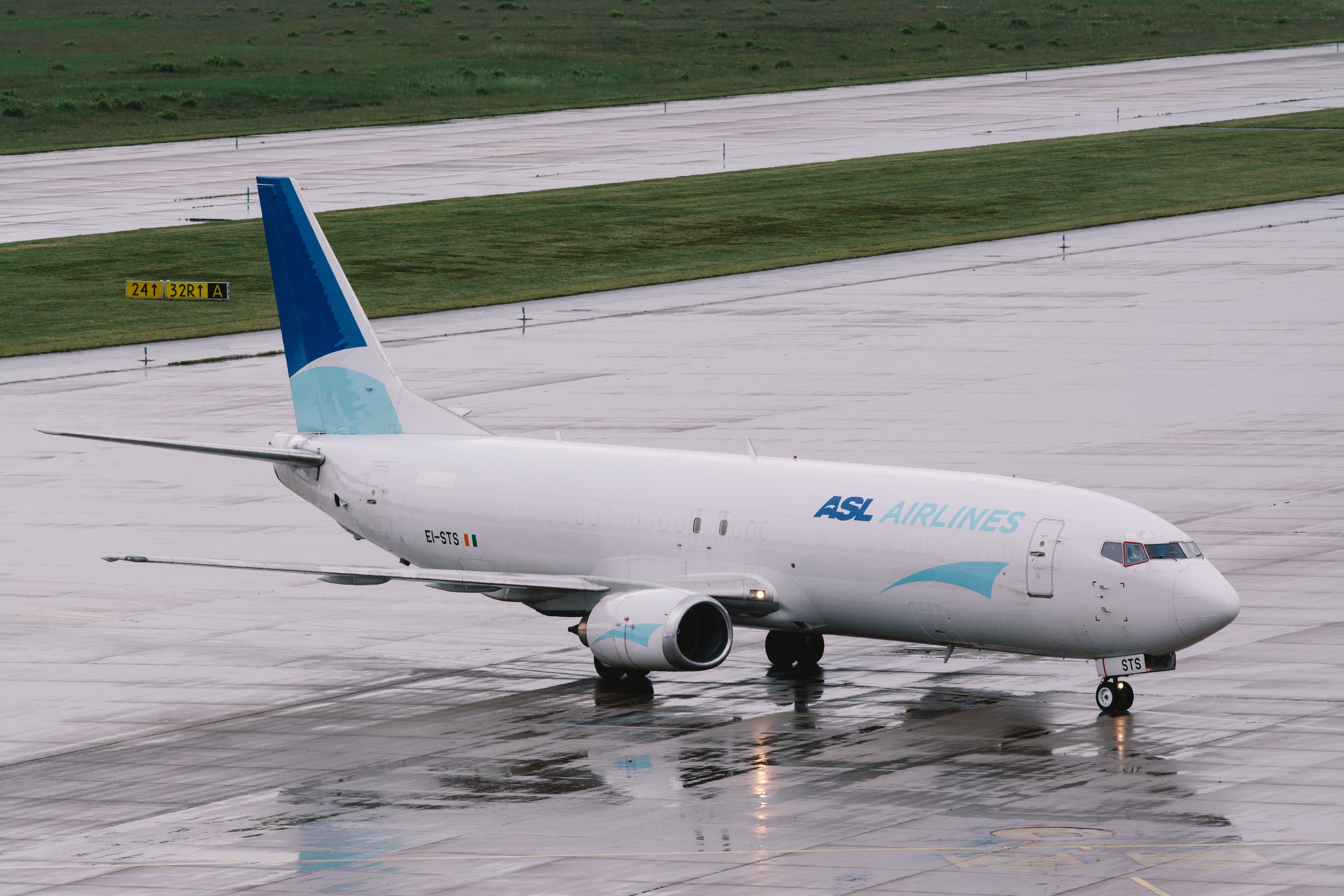 QuikJet Airlines, an ex-Indian cargo-only carrier, could be making a return to Indian skies soon. The airline has already taken its first aircraft, a 20-year-old Boeing 737-800 P2F, with another one arriving soon. A source close to the matter told Simple Flying that QuikJet 2.0 would fly Amazon Prime airplanes in India.
Let's take a closer look at the operational history of QuikJet Airlines and what we know so far about its impending return.
The return of QuikJet
QuikJet Airlines is a part of ASL Aviation Group, an aircraft services provider and leasing company based out of Dublin, Ireland. The carrier started scheduled services after receiving the relevant Air Operator's Permit from Indian authorities in February 2016. However, QuikJet was already operating charter cargo services since 2012.
Fast-forward to 2022, and Indian aviation could see QuikJet return to the skies once again, operating charter and scheduled air cargo services. According to our source, the carrier could be operational in just a couple more months, initially starting with two aircraft.
Simple Flying has managed to confirm that QuikJet will induct two Boeing 737-800 passenger-to-freighter (P2F) planes.
Both airframes are yet to be given an Indian registration, but they can be identified with MSN numbers 28382 and 30643. Of these, MSN 30643 is already in the South Asian country and getting a fresh coat of paint in QuikJet's colors in an MRO facility at Rajiv Gandhi International Airport (HYD) in Hyderabad.
MSN 30643 has been at HYD since July 29th, 2022. The plane reached there from Jinan Yaoqiang International Airport (TNA) in China, where it was undergoing conversion from passenger to freighter configuration. MSN 28382 is still at TNA, presumably in the midst of the conversion process.
Preparing for the big day
The news of QuikJet restarting may be fairly new, but the airline has already started making its presence felt in the industry. QuikJet has begun hiring personnel before its impending launch. The carrier has been advertising open positions on its Facebook and LinkedIn pages since March earlier this year.
QuikJet recently brought Captain Prashant Singh Bararia onboard as its Head of Flight Operations and Training. Captain Singh is an industry veteran with over 25 years of experience as a Training Captain at Jet Airways.
QuikJet Airlines could start cargo operations in just a couple of months. Photo: QuikJet Airlines
Another cargo airline in India
During the COVID-19 pandemic, we have seen how air freight operations have soared to new highs as passenger flights came to a grinding halt. For markets as big as India, there are immense opportunities in the air cargo industry. Still, unfortunately, the absence of capacity from local operators has resulted in foreign carriers getting a larger share of the pie.
All this could potentially change soon as several Indian airlines are now eyeing to capitalize on any available opportunity. Just last month, India saw its newest all-cargo airline announce plans to start operations. Even established players like IndiGo and SpiceJet are making efforts to increase capacity. When the dust settles, it will be interesting to see what the Indian cargo market will look like in the next few years.
H/T to Aashu Mansuri for the additional information.
Source link