Travel
Ryanair Makes Cuts To Budapest Routes Due To Hungarian Tax Rules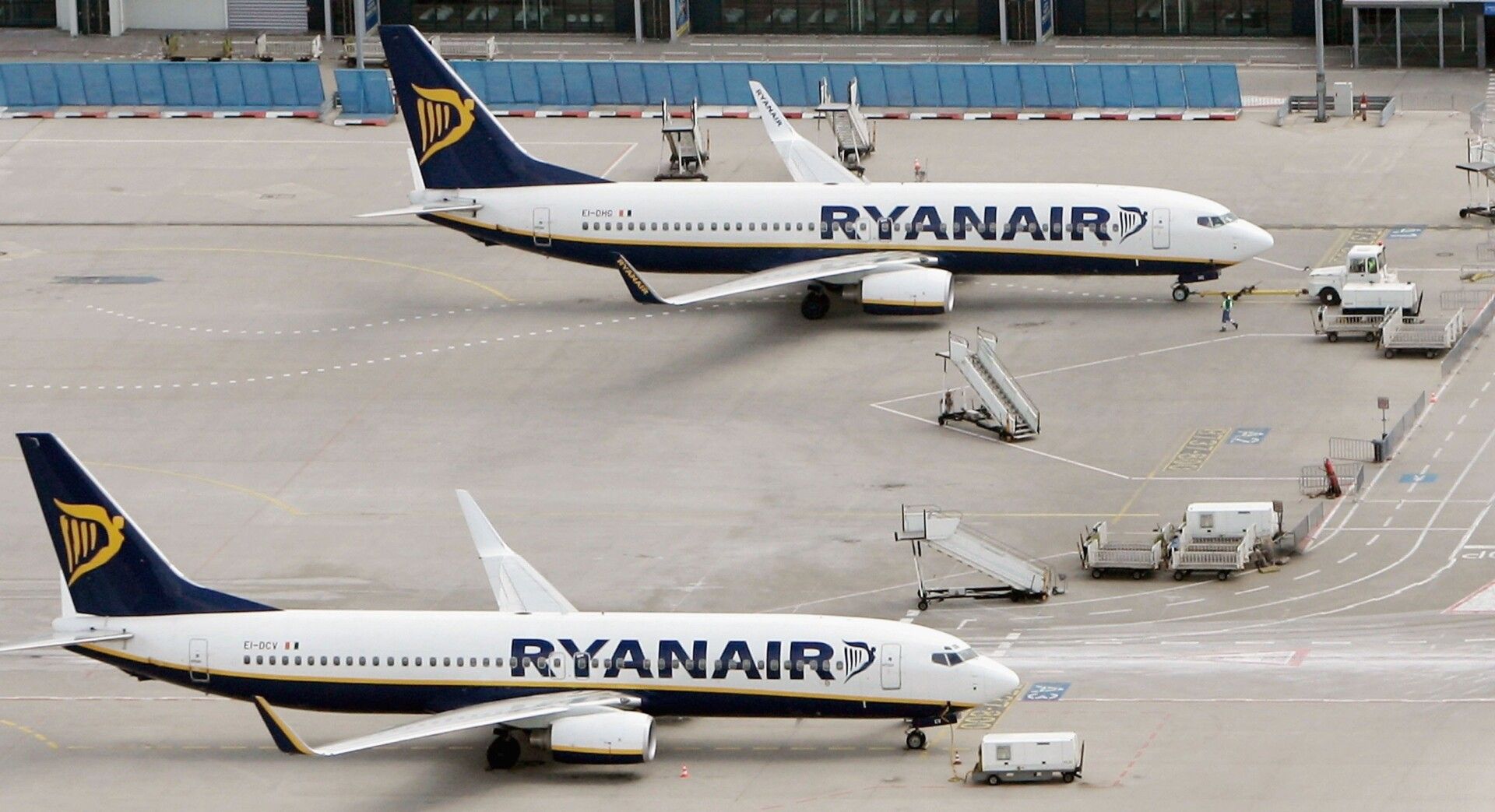 IATA/ICAO Code:

FR/RYR

Airline Type:

Low-Cost Carrier

Hub(s):

Dublin Airport, London Stansted Airport, Milan Bergamo Airport

Year Founded:

1985

Airline Group:

Ryanair Group

CEO:

Eddie Wilson

Country:

Ireland
Ryanair is continuing its vocal opposition to Hungary's new "excess profits" tax. The airline has pulled some routes off sale from Budapest, cut frequencies on others, and is threatening to move the lost capacity to neighboring countries.
At the same time, Ryanair and the Hungarian Government are embroiled in a legal battle over a $780,000 fine that Hungary has imposed on the airline. Ryanair handles more passengers in Hungary than any other airline, including homegrown Wizz Air, so the dispute has gained significant national attention.
What is the tax?
Hungary's newest tax, dubbed the "excess profits" tax, was introduced as part of a broad set of fiscal measures in Hungary earlier this year. Aviation is just one of seven affected sectors. The tax is for 3,900 HUF ($10) for intra-Europe flights and 9,750 HUF ($25) for other flights. The tax is per departing passenger, so transfer passengers are not affected.
The airline has cut frequencies on seven routes and cancelled  another seven. Photo: Getty Images
What routes were cut?
Ryanair has responded by deciding to cancel seven routes out of Budapest and cutting frequencies on seven others. All cuts and cancellations start during the winter timetable, so at the end of October.
The canceled routes are:
Bordeaux (BOD)
Bournemouth (BOU)
Cologne (CGN)
Kaunas (KUN)
Kraków (KRK)
Lappeenranta (LPP)
Riga (RIX)
Turin (TRN)
And the following routes have had their frequencies slashed:
Amman (AMM)
Bristol (BRS)
Pisa (PSA)
Prague (PRG)
Sofia (SOF)
Tel-Aviv (TLV)
Warsaw (WAW)
Accompanying the news, Ryanair's CEO, Michael O'Leary, said:
"We regret these route and flight cuts which are caused solely by the stupid and illogical decision of the Hungarian Govt to impose an "excess profits" on the loss-making airline industry, which now makes flying to/from Hungary more expensive and less competitive."
Ryanair's CEO Michael O'Leary is known for quickly responding to increased airport charges or government taxes. Photo: Getty Images
Will capacity be moved elsewhere?
One part of O'Leary's statement is particularly interesting because it hints at capacity redeployments to neighboring countries. "Applying an "excess profits" tax to the loss-making airline sector in Hungary is inexplicable and only succeeds in raising flight costs to/from Hungary when other Central European airports have lower costs and no idiotic "excess profits" tax either. These routes and flights will be switched to other lower cost neighboring countries like Slovakia, Austria, Croatia and Romania, none of which have any idiotic "excess profits" tax on loss-making airlines."
However, no flights have been rescheduled yet, and passengers are yet to be told where the alternative flights might leave from. O'Leary also said:
"All Hungarian passengers affected by these W22/23 route closures and frequency cuts from November will receive email notifications in the coming days, offering them full refunds or alternative flights to/from lower cost airports than Budapest for W22/23."
It is not unusual for Ryanair to make moves like this. The most recent high-profile example of Ryanair responding to higher taxes or fees by redeploying capacity was the complete closure of its Frankfurt Airport (FRA) base.
However, things were a bit easier for Ryanair then, as it could simply swap routes over to Frankfurt Hahn Airport (HHN), located two hours away from Frankfurt. There is no such quick alternative for Budapest Airport.
What do you think of Ryanair's response to Hungary's new tax? Let us know in the comments below.
Source link