Travel
Qantas Engineers Vote For One Minute Strike Action From Late August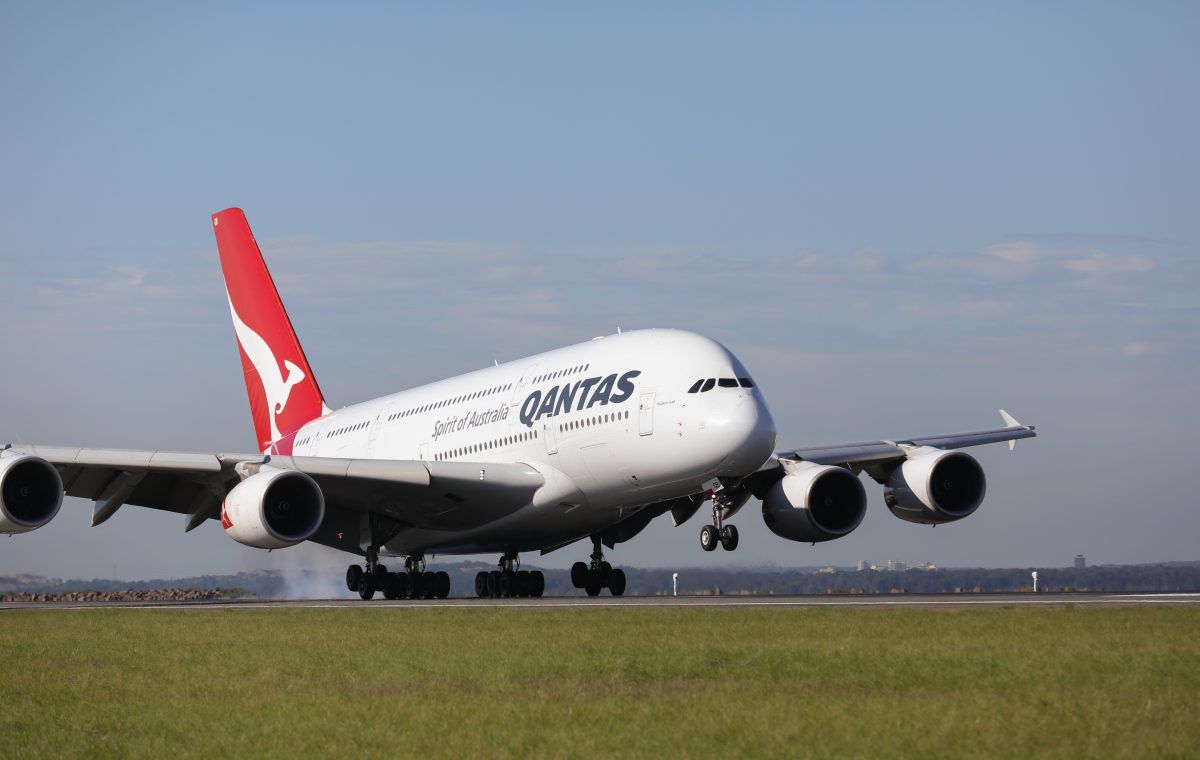 Qantas Group engineers will commence a series of one-minute work stoppages at the end of August after the Qantas Group and the engineer's union failed to come to terms on long-running pay negotiations. However, compared to the hurly-burly of other industrial disputes the Qantas Group faces, the tone and anticipated industrial action from the engineer's union is almost genteel.
The Australian Licensed Aircraft Engineers Association (ALAEA) recently conducted a postal ballot among its members asking if they supported protected industrial action, including strike action. Over 700 respondents (more than 90% of total respondents) voted in favor of action at Qantas and its subsidiaries, including Jetstar and Network Aviation.
One-minute work stoppages to bring Qantas back to the negotiating table
Qantas licensed aircraft maintenance engineers (LAMEs) want a one-off pay rise of 12%, while their counterparts of Jetstar want 15% over four years and LAMEs at Perth-based Network Aviation want 20% over four years. Qantas Engineering Executive Manager Scott McConnell says those numbers are significantly more than the wage increases already agreed to earlier in the year by thousands of other Qantas employees.
"It's extremely disappointing the union has taken this step towards industrial action," Mr McConnell said. "The entire aviation sector is still recovering from the impact of COVID, and the threat of industrial action is the last thing travelers need."
Qantas had offered a 2% pay rise and a $5,000 bonus
Earlier this year, Qantas offered its workers, including LAMEs, a 2% pay rise along with an AU$5,000 bonus and rights to 1,000 Qantas shares (currently trading around AU$2.25 each).
ALAEA federal secretary Steve Purvinas says the reason the union is going ahead with industrial action is to bring Qantas and its subsidiaries back to the negotiating table with a "real offer."
"You cannot think it reasonable to take wage freezes while CPI (an inflation index) is above 5%," he says. "It would be silly to agree to something like that."
The first wave of industrial action will occur by the end of August across the Qantas Group, comprising one-minute stoppages Mr Purvinas says are "token." He says the brief stoppages will not harm the airline, disrupt passengers, and will demonstrate the ALAEA's willingness to negotiate in good faith.
Qantas Engineers at work. Photo: Qantas
Engineer's union boss stresses the need to keep the traveling public onside
The union secretary hopes that will be enough to sway the Qantas Group. He told his members he "senses" there might be a shift underway, and that he hopes the pay dispute will be resolved before industrial action escalates to the point where it disrupts the traveling public. But Mr Purvinas admits there is no guarantee the dispute will resolve so smoothly. In that case, the Qantas Group will face overtime bans and lengthier work stoppages by their engineers, with Mr Purvinas preferring work stoppages to overtime bans. He suggests stoppages would vary from one hour to an entire shift, adding they'll be considered on a case-by-case basis.
"We are mindful that we do not want to get the public offside," he said. The union secretary also said he'd offer alternative labor provisions to the Qantas Group in the event of any significant strike action to avoid claims the ALAEA is attempting to harm Qantas or the wider economy. Mr Purvinas declined to elaborate on exactly what those alternative provisions would be.
Steve Purvinas is striking a far more moderate tone than counterparts at the Transport Worker's Union, who are battling Qantas on behalf of outsourced ground handlers. The ALAEA secretary wants what he calls "good faith negotiations" to resume. He says any strike action will be methodical, not alienate passengers, and designed to pressure the Qantas Group to up their offer.
"The union has repeatedly said that any industrial action won't impact customers' travel plans and, while we hope they stick to their word, we're also putting in place contingency plans in case they don't," says an unimpressed Scott McConnell.
Steven Purvinas adds a ballot is underway at Virgin Australia Regional Airlines (VARA) asking that airline's LAME's if they want to take protected industrial action over a pay dispute. That ballot is ongoing.
Source link