Travel
Plane Spotters Get Rare Visuals At Delhi And Karachi Airports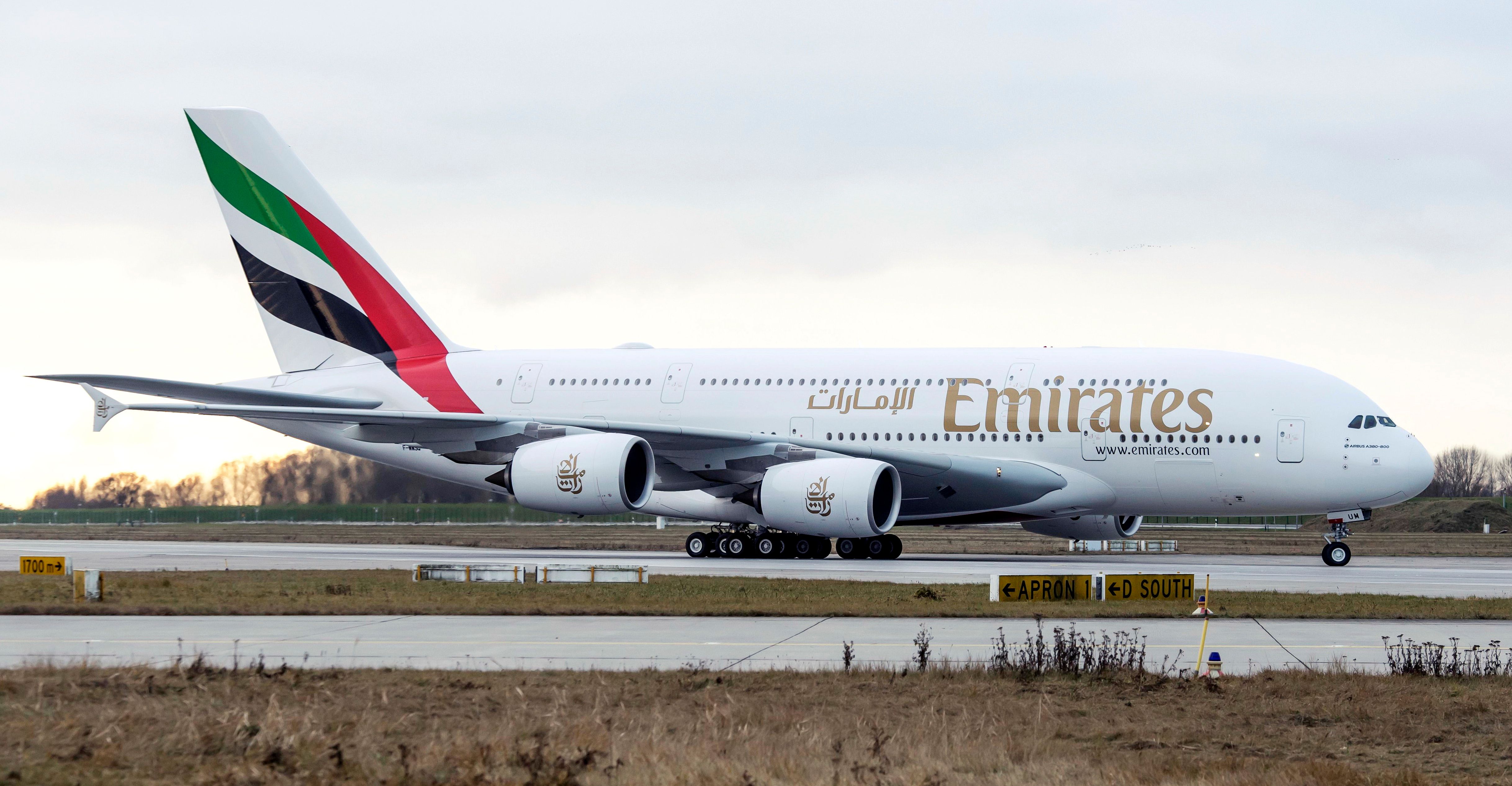 A Boeing 737 landing in Karachi or an A380 in Delhi are not exactly news-making occurrences. But, when flights performed by these types made unscheduled stopovers at these two airports on July 5th, aircraft spotters lined up to photograph the rare sightings.
Basil and Cinnamon land in Karachi
No, we're not talking about a spice & condiment consignment to Pakistan but two Boeing 737 MAX aircraft belonging to Indian low-cost carrier SpiceJet. Sticking to its brand identity, the airline names its airplanes after spices. Chilli Pepper, Jalapeño, Wasabi, Mint, and Tarragon are the names of some of its other MAX planes. But let's not digress.
On July 5th, a SpiceJet 737 MAX registered VT-MXG (Basil) was en route to Dubai when its pilots had to land in Karachi following a fuel-related warning in the cockpit. The 737 made a successful touchdown, and a second MAX was arranged to fly from Mumbai to Karachi to carry the stranded passengers to Dubai.
The second plane, registered VT-MXD (Cinnamon), reached Karachi at 17:42 local time and left for Dubai at 21:15. This meant that plane spotters had approximately three and a half hours to photograph the two planes together.
The occasion was special because there are currently no commercial flights between India and Pakistan due to political reasons. As such, plane spotters made the most of the opportunity. After all, it's not every day that two MAX airplanes of SpiceJet are spotted in Karachi.
Emirates A380 shows up in Delhi
On the same day, not too far from Karachi, another visual treat awaited aircraft enthusiasts. An Emirates A380 airplane made an unscheduled stop at Delhi's Indira Gandhi International Airport (DEL). Before we examine this in detail, it's important to note that Delhi is no stranger to the Superjumbo. It receives a daily Singapore Airlines A380 service and, in the past, has hosted Lufthansa's double-decker regularly (now replaced by the carrier's Boeing 747-8). But we digress, again!
Emirates flight EK372 was on its way to Bangkok and cruising at 39,000 feet over India when it was spotted turning north towards Delhi. The diversion seems to have slipped through the cracks, with not much reportage, and as of now, there's been no official word on why the plane landed in Delhi. A medical emergency could be the reason for the stopover, but we don't know for sure.
So, why was this moment worth capturing? Emirates' A380 flies or has flown to almost every major airport in the world. Even Mumbai receives a daily EK service operated by the double-decker plane.
But for some reason, Delhi has not received much love from the carrier's flagship aircraft. It did fly a commercial flight to Delhi once in 2010 to mark the opening of the airport's new Terminal 3 but has since then maintained its distance from India's capital city.
Have you ever chanced upon an unusual aircraft sighting at your local airport? Do let us know in the comment section below.
Source link