Travel
New Caledonia's Aircalin Starts Flights To Singapore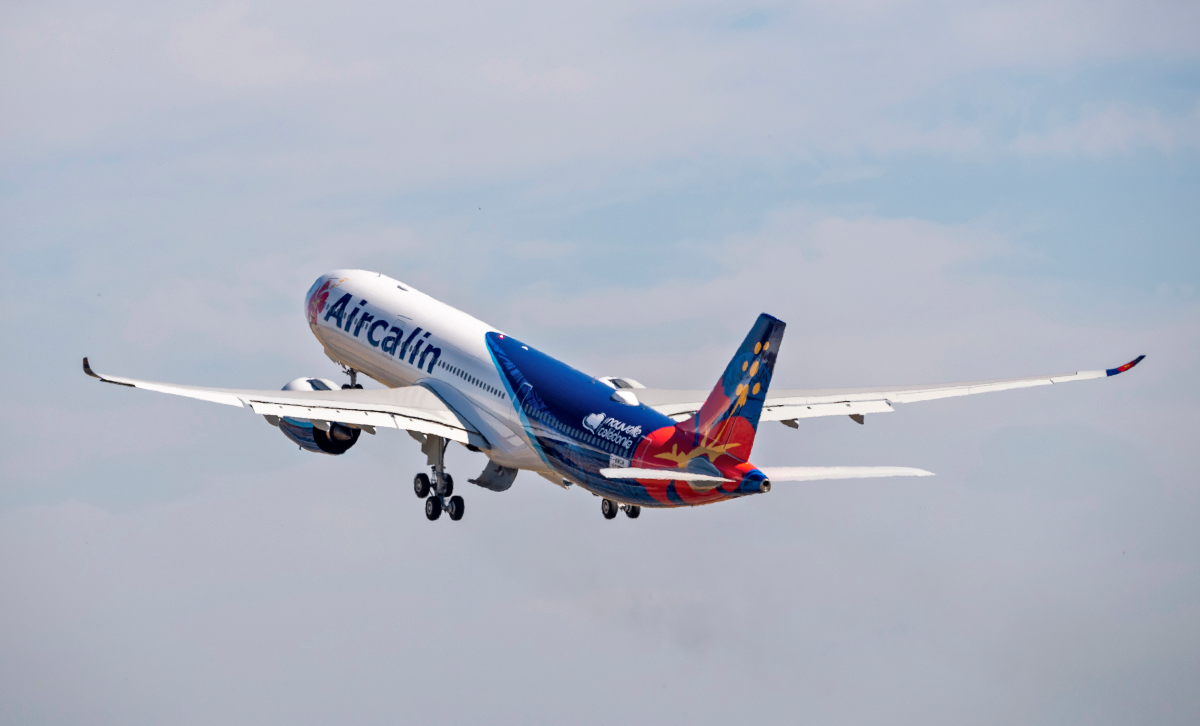 Getting to sunny New Caledonia is about to become much easier with Aircalin launching nonstop flights between Noumea and Singapore. Passengers won't be packed into some squeezy old narrowbody aircraft either. Aircalin is deploying one of their flagship Airbus A330-900 planes onto the route. The new twice-weekly services will help open up the little French outpost in the South Pacific to the world.
The first flight is on Friday
Pushing back on Friday, July 1, is Aircalin's first flight to Singapore. SB700 will depart Noumea's La Tontouta Airport (NOU) at midday for the nine-hour flight northwest to Singapore (SIN), landing at 18:00 on the same day. Flights will operate twice a week on Fridays and Sundays. Heading back to Noumea, the A330-900 turns around in two hours and leaves Singapore at 20:00 on the same evening to fly through the night and land at 07:35 the following day.
Aircalin's pair of A330-900s were delivered around three years ago and can fly 291 passengers across two cabin classes, including 244 passengers in the main economy cabin, 21 passengers in premium economy, and 26 passengers in business class. Aircalin isn't well known outside the Southwest Pacific, but the airline enjoys a good reputation for its product within the region. It doesn't hurt that they in-build a little French style into their flights – or at least a kind of laidback Pacific version of it.
Singapore flights are a big deal for Aircalin
In the broader scheme of new routes, a couple of flights a week to a new destination isn't a big deal for most airlines. But Aircalin isn't most airlines. They have just three planes in their fleet (an Airbus A320neo alongside the pair of A330s) and fly to only ten destinations. Nearly all their flights are around the Southwest Pacific, except for services to Tokyo Narita (NRT). However, given Japan's glacial border reopening, frequencies and passenger loads on those flights aren't particularly strong these days.
This airline has a small footprint – environmentally, geographically, and visibility-wise. It doesn't have endless resources to draw upon, so launching flights as far afield as Singapore is a big deal for Aircalin. Besides the distance, serving Singapore gives Aircalin a presence at one of the world's major hub airports and opens up access to New Caledonia to entirely new markets. Previously, to get to New Caledonia, passengers have had to transit through airports like Nadi (NAN), Brisbane (BNE), or Auckland (AKL), none of which are particularly convenient for most people.
There is plenty to like about New Caledonia (pictured) but getting there has long been a challenge. Photo: Aircalin
The route is also notable because Aircalin now joins Fiji Airways as only the small Southwest Pacific airline to fly into Singapore. Qantas and Air New Zealand also have flights into Singapore, but they hardly count as small – at least not down where they are based. The new Aircalin route highlights a paucity of direct flights from big Pacific rim airports like Singapore into smaller Southwest Pacific nations. That's an issue that pre-dated the pandemic, but the pandemic helped to draw attention to the issue.
The new Aircalin Singapore service tackles a number of problems – improving connectivity into the region, revitalizing an airline badly impacted by COVID-19, and helping jumpstart New Caledonia's tourist-dependent economy. Here's hoping the new flights get strong support.
Source link