Travel
More Management Changes As KLM COO Reported To Depart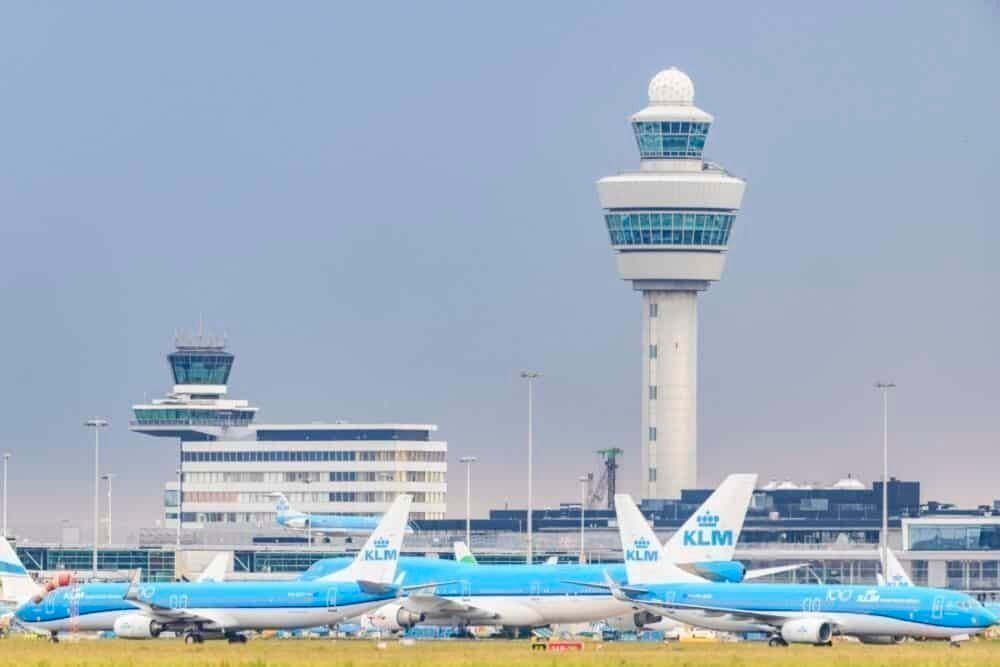 KLM's operating manager is set to leave the company according to a report by De Telegraaf. The outlet claims that sources have told it that René de Groot was to leave the company but that this hadn't yet been confirmed by anyone with direct involvement.
The paper claims he is in talks with several parties, including British Airways. However, his contract with KLM hadn't been due to end until next year.
Europe's fourth busiest airport is home to KLM but has recently been forced to cap passenger numbers. Photo: Getty Images
Who is René de Groot?
René de Groot succeeded Pieter Elbers in January 2015 as KLM's Chief Operating Officer. However, Groot has been with KLM for much longer than the last seven years. Before serving as the Chief Operating Officer, Groot was the company's Senior Vice President of Operations Engineering and Maintenance.
KLM's Chief Operating Officer has actually been with the airline all the way since 1990, working as a captain of Airbus A330s and Boeing 737s over the years. During the last few years, Groot has had to try and help KLM navigate the effects of the pandemic and the challenges that have come with the subsequent rebound in travel demand.
The report comes shortly after easyJet announced that its Chief Operating Officer, Peter Bellew, would be resigning from his role to pursue other opportunities.
KLM and Air France are part of the Air France-KLM Group. Photo: Getty Images
A difficult time to be in charge
While it's not certain if Groot is to leave KLM, his time at the top came during one of the aviation sector's toughest downturns.
KLM (Koninklijke Luchtvaart Maatschappij in full) is generally recognized as the oldest airline still in service, under its original name. It was established in October 1919 by a group of investors and its first director Albert Plesman. The first flights began in May 1920, between London's Croydon Airport and Amsterdam.
Today, the airline is part of the Air France-KLM group. The two airlines merged in 2005, but operations and branding remain separate. As such, KLM is able to stake a claim to continuous operation under the same name.
While the group was severely affected by the COVID-19 pandemic, which led to KLM borrowing almost $1 billion from the Dutch government, it appeared to be on the path to recovery at the start of the year. Despite the Omicron variant and rising fuel prices, a boost in summer season ticket sales in March saw Air France-KLM overshoot its expectations for Q1.
However, since then, the airline and its home airport have struggled to get a handle on the rebound in demand and the issues this has caused.
In May, the airline had to temporarily suspend sales of tickets departing from Amsterdam's Schiphol Airport, as it was suffering from chaotic long queues. On Saturday 4th, June, KLM announced it would no longer allow passengers at European destinations to board flights to Amsterdam. Rather than take waiting passengers to Amsterdam Airport Schiphol (AMS), KLM made the totally unexpected decision to fly aircraft back to Amsterdam empty, leaving hundreds, if not thousands of passengers stranded.
Finally, in mid-June, the airport was forced to cap passenger numbers. It said it would allow around 70,000 passengers daily, about 16% – or 13,500 seats per day – fewer than what airlines had scheduled.
All of these issues have made KLM's recovery and Groot's job more difficult.
What do you think of this report? Let us know in the comments below.
Source link