Travel
Madrid: TAAG Angola Launches Its 1st New European Route For 11 Years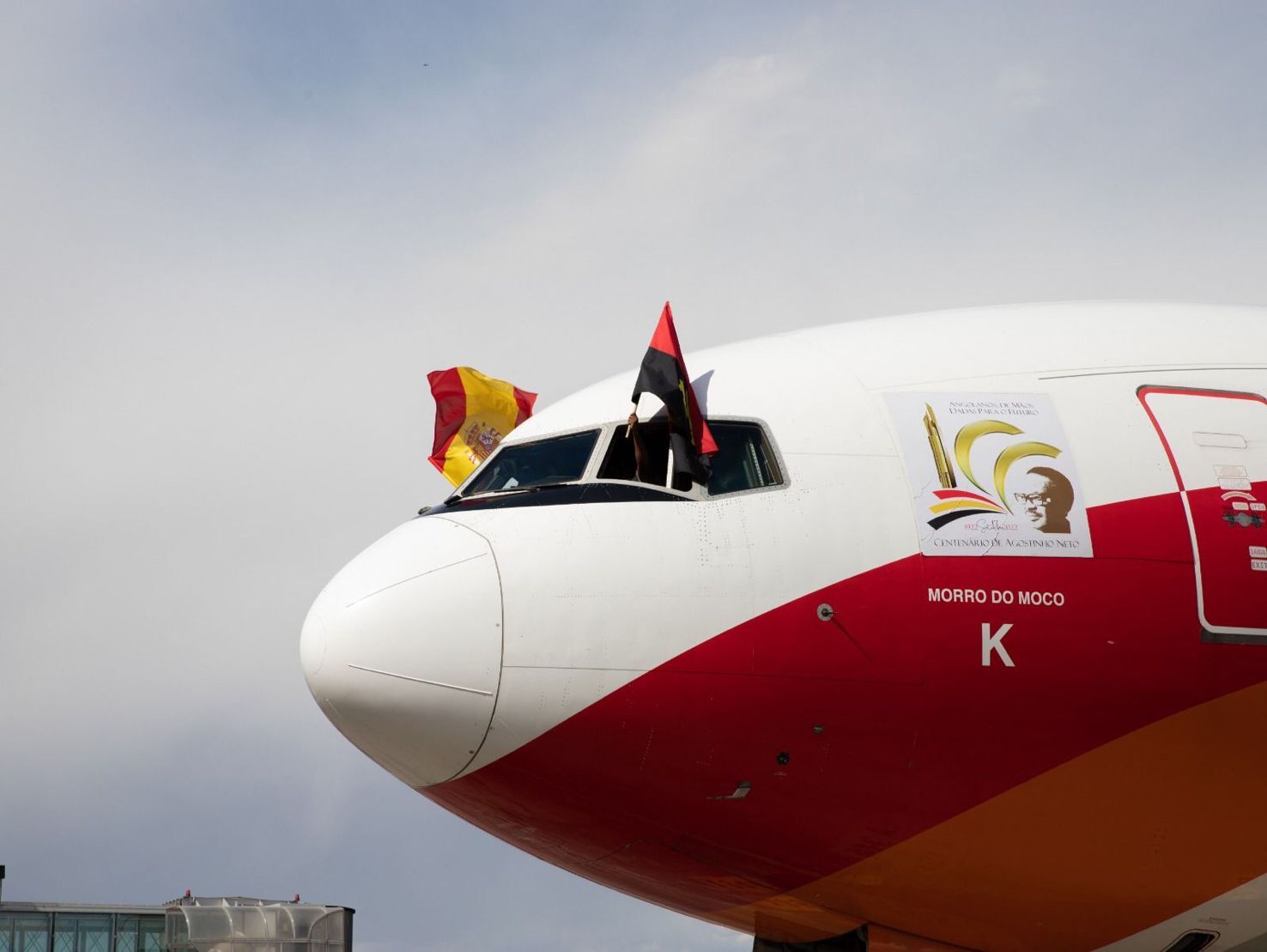 The capitals of Angola and Spain now have non-stop flights courtesy of TAAG Angola. The Angola flag carrier replaced Iberia, which served the route until 2016. There are now 2x weekly flights between Luanda and Madrid. It is an unusual development because TAAG ordinarily focuses on Portuguese-speaking long-haul destinations. It is its first new European new route since 2011.
TAAG begins Luanda to Madrid
TAAG's first flight to Madrid took off on June 27th. It runs to Spain on Sundays and Thursdays and from Europe on Mondays and Fridays. All flights use 293-seat B777-300ERs. They have 12 fully flat first seats (in a 1-2-1 layout), 56 fully flat business seats (2-3-2), and 225 seats in economy (3-3-3).
The 3,561-mile (5,730km) route to Madrid is marginally shorter in distance than TAAG's mainstay, Luanda-Lisbon. The schedule is as follows, with all times local. Note that its first departure from Africa didn't have these times. Instead, it left Angola at 09:00 and arrived in Madrid in the late afternoon, helping with inauguration photos.
Luanda to Madrid: DT680, 21:00-05:15+1 (block time of 7h 15m)
Madrid to Luanda: DT681, 22:55-05:25+1 (7h 30m)
Just 14 people each way, each day
Booking data shows that barely 10,000 roundtrip passengers flew Luanda-Madrid in 2019. If split across the whole year, it had passengers daily each way (PDEW) of just 14 – extremely few for a long-haul market. Random examples of equivalent-sized markets include London Heathrow to Louisville and Frankfurt to Entebbe.
Despite the lack of traffic, Madrid was Luanda's second-largest unserved market that year, behind London Heathrow. Last month, it was stated that TAAG and Iberia would codeshare, enabling numerous destinations to be reachable by transiting over Madrid and of course growing traffic and revenue.
When writing, neither carrier lists the other on the codeshare area of their websites, but this may change. Indeed, Eduardo Fairen Soria, TAAG's CEO, said on LinkedIn this week that it'll exist "in close cooperation with Iberia."
Moreover, no destination in Africa – Johannesburg, Cape Town, or elsewhere – is bookable to/from Madrid, based on TAAG's website.
Iberia operated Madrid-Luanda between October 2011 and May 2016. At times, it used the A340-300. Photo: 
Bernal Saborio via Flickr
.
It's about the two countries' relationship
Last year, Spain's Prime Minister said the country would contribute to the diversification of the Angolan economy away from oil with easier investment by Spanish companies. The African nation is of strategic importance to Spain. Angola is a so-called priority country in Spain's Focus Africa 2023 plan, based on the country's political weight, regional goals, and economic potential.
Aviation is a catalyst for economic growth. Many routes that wouldn't be feasible commercially, especially involving the developing world, are often driven by non-commercial considerations. TAAG to Madrid illustrates this well.
The first flight used D2-TEK, a 6.2-year-old B777-300ER delivered to TAAG in September 2016. Photo: via TAAG Angola Airlines.
Now two European routes
Madrid joins TAAG's existing European route to Lisbon, served up to 2x daily this summer using its B777-300ERs and a wet-leased A330-300 from Hi Fly.
TAAG used to serve Porto, Portugal's second-largest city, as well. This started on a regular basis in 2011 and ended in March 2020, although there were a handful of flights in December 2020 and January 2021. There is no indication if or when it'll return.
What do you think of its new Luanda-Madrid? Let us know in the comments.
Source link