Travel
Loganair's Passenger Pledge To Protect Scotland's Island Communities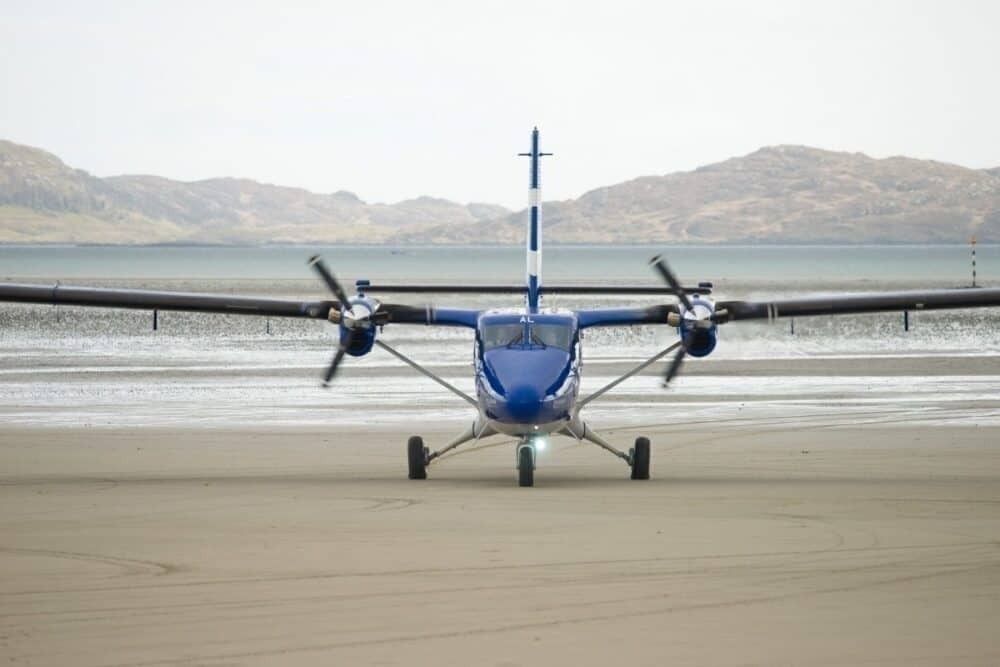 On no account to be confused with the TV show Love Island, Loganair has introduced its new "Loganair Loves Islands" initiative. Following a lead from Iceland's tourism authorities, Loganair has created an 'island visitor pledge' as part of its commitment to protecting the islands the airline calls home.
Loganair does more than land on a beach
Regional airlines exist to connect communities, and many, including Loganair, care deeply about their impact on those communities. In what is probably a first for any UK airline, Loganair is asking customers bound for the islands to follow its visitor's pledge and guidance to protect the fragile environments they are visiting. One of those islands is Barra, in the Outer Hebrides of Scotland, with its famous beach runway.
Loganair operates a mix of scheduled and seasonal flights to around 35 destinations in five countries on 71 routes. Its main base is in Scotland, at Glasgow International Airport (GLA), and Loganair flies to more airports and island destinations in the UK than any other carrier. The airline also operates services to Ireland, Norway, Denmark and Belgium's capital, Brussels. It has an eclectic mix of aircraft, including ATR, de Havilland, Embraer and Saab models. According to ch-aviation.com, its fleet comprises 13 ATR42/72s, three de Havilland DHC-6 Twin Otters, 16 Embraer 135/145s and 14 Saab 340s. Loganair also has two Britten Norman BN2B-26 Islanders, both more than 36 years old.
Loganair's fleet includes the Embraer ERJ135. Photo: Getty Images.
Looking after the fragile environment
The Loganair Loves Islands program is designed to encourage visitors to enjoy the Scottish islands and was developed with guidance from local marketing organizations. These were Promote Shetland, Destination Orkney and Outer Hebrides Tourism, which provided valuable insight to help visitors understand the specific challenges the islands face from tourism. Loganair will communicate the message to all passengers who are due to fly to any of its island destinations. The pledge is:
When visiting the islands I will:
Follow the roads to discovery but won't venture anywhere I shouldn't
Close the gate behind me
Take my litter with me, avoid the use of plastic bottles and take a reusable flask instead
Whenever possible, sample the local food, drink and cafes
Treat heritage and archaeological sites with particular respect
Enjoy the wildlife, flora and fauna but don't disturb nesting birds or damage plantlife
Stick to the footpaths as far as possible and try to use public transport
Take amazing photos but be careful with selfies around coastlines
Use a stove if I need a fire
Never venture too far out into the sea or lochs, and stay informed of sea conditions and tides.
While all that may sound like a list of rules at a summer camp, perhaps it's more about educating visitors that these environments are vulnerable and need looking after. Sarah Maclean is the CEO of Outer Hebrides Tourism, and she says, "As we welcome more people to enjoy the environment and culture here, we must all play a part in acting respectfully and responsibly – including leaving no impact on the landscape, giving wildlife space, supporting local businesses and being mindful of our community way of life."
The islands featured in the campaign are Shetland, Orkney, Lewis and Harris, Benbecula, Islay, Isle of Man, Barra and Tiree. What would you think of Loganair's visitors pledge if you were flying to a Scottish island?
Source link