Travel
JSX To Launch Dallas – Orange County Flights Next Month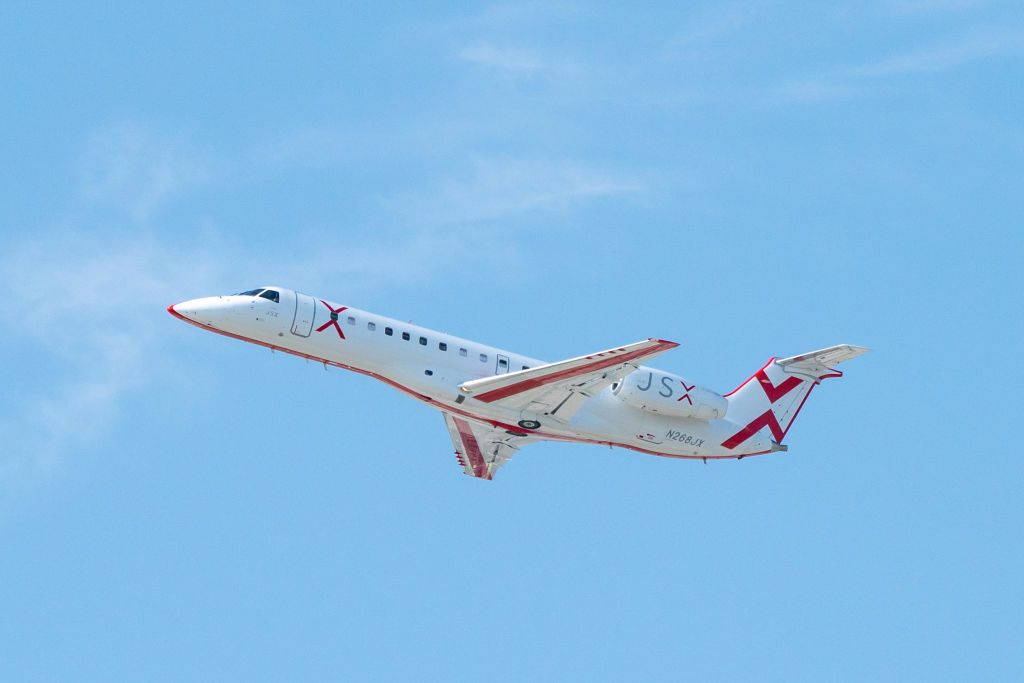 US carrier JSX, which describes itself as a 'hop-on jet service,' is set to add to its network next month with the launch of a route between Dallas, Texas and Orange County, California. While the airline already serves both locations from other US cities, the pair will now enjoy a daily direct link using private terminals.
California, here we come
As announced in a statement published yesterday, September 29th will see JSX begin service on a new route out of its Dallas Love Field (DAL) base. This will see it offer a non-stop connection to John Wayne Airport (SNA) in Orange County, California. The only other carrier on this route is US budget giant Southwest Airlines. However, flying JSX promises to be a rather different experience.
Indeed, one of the carrier's biggest selling points is that its passengers can use private terminal facilities, giving its flights a rather exclusive feel. JSX also notes that these services, which will be operated by Embraer ERJ series aircraft, will feature a spacious 1-1 seating configuration. Its CEO, Alex Wilcox, stated:
"We look forward to expanding our Texas network, and continuing to provide our customers with the convenience of readily accessible, hassle-free flights that quickly get them out of the airport and into the action with no dwell time and no stress. Our customers on these flights will also enjoy free high-speed SpaceX Starlink WiFi on almost all aircraft by the end of the year."
Stay informed: Sign up for our daily and weekly aviation news digests.
Promising a reliable and luxurious service
Wilcox added that "network air travel [is] becoming less predictable," which JSX is currently defying with a 99.5% flight completion rate. The airline asserts that this factor "[offers] customers much-needed peace of mind, with an increased level of convenience, comfort, and consistency for leisure and business travel."
With a generous two-bad checked luggage allowance, abundant legroom, and an onboard cocktail service, JSX's flights certainly seem, at first glance, more suited to business travelers. Even so, with the airline also willing to accommodate golf bags, skis, and snowboards as checked luggage, it certainly has an appeal for leisure travelers. However, all this does come at a cost.
Specifically, fares on JSX's Dallas Love Field – Orange County route will start at a rate of $499 per person. At the time of writing, most dates had tickets available at this price, although, in some instances, the cheapest fare had climbed to $549. For comparison, the cheapest tickets on Southwest Airlines' non-stop flight on the day of JSX's launch, September 29th, are presently available for $195.
The airline industry is always full of new developments! What aviation news will you check out next?
Of course, flying JSX is a more exclusive experience for those who can afford it. However, with Southwest also offering a generous checked baggage allowance, as well as its flights being 15 minutes faster, it will be interesting to see the extent to which JSX can stamp its authority on the Dallas – Orange County route.
Upping frequencies elsewhere
September 29th will also see JSX increase its frequencies on its Dallas – Las Vegas route, with these flights switching to a daily rotation from then on. Despite being shorter in duration (two hours and 50 minutes), they will generally command higher fares than the Orange County route, with prices starting at $549.
What do you make of JSX's planned Dallas – Orange County route? have you ever flown with the airline? Let us know your thoughts and experiences in the comments!
Source link