Travel
Jet Airways In Talks To Lease Up To 8 Planes Before 2023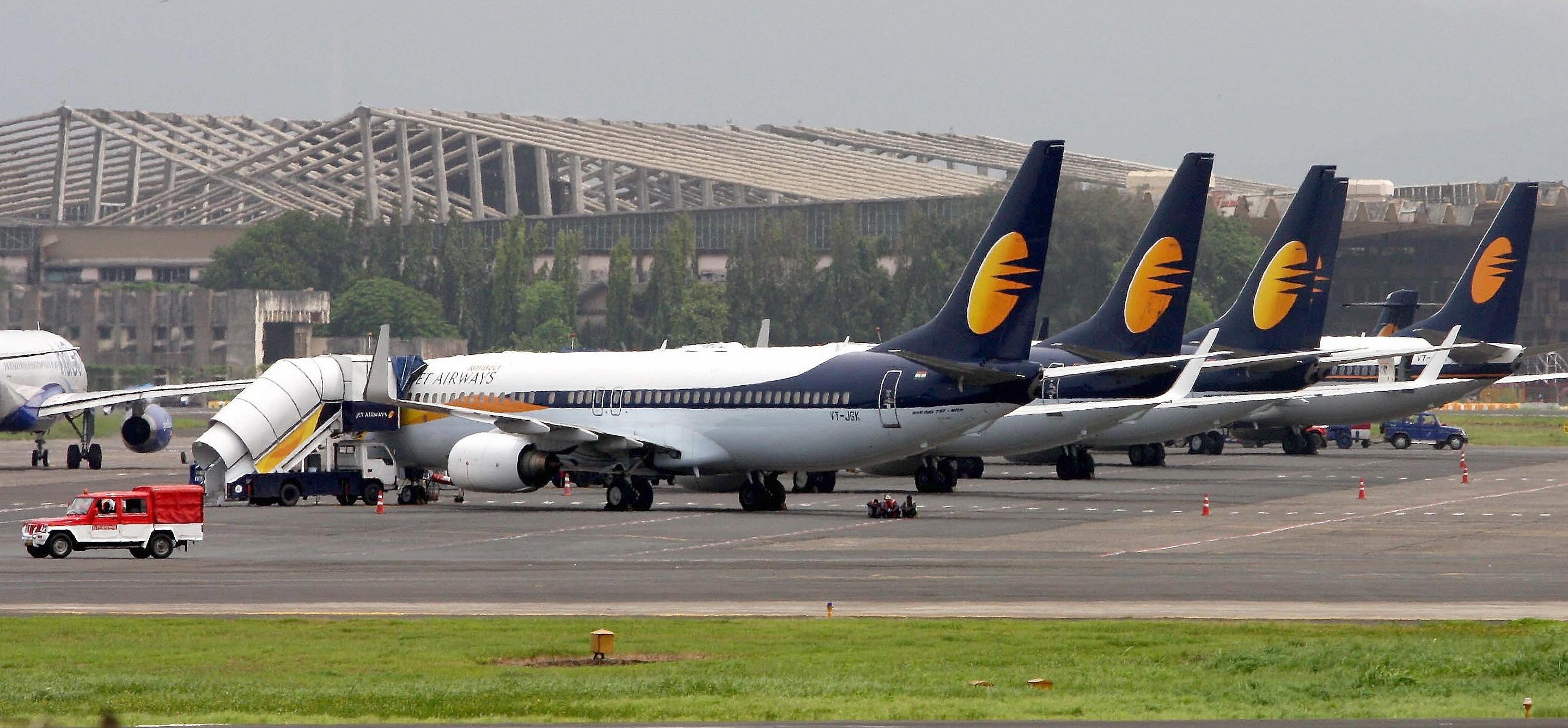 With an AOC in the bag, Jet Airways is on track to start operations in a few months – September by most estimates. And while an extensive fleet acquisition will take a few years, it needs a handful of planes immediately to start flying the initial routes. Reports have emerged that the airline is in talks with plane manufacturers and lessors and is looking to add up to 8 planes before the year ends.
Starting with 6-8 planes
The soon-to-be-relaunched airline Jet Airways is in discussions with aircraft manufacturers and lessors to lease 6-8 planes by the end of this year. Usually, there's always a long waiting line for popular narrowbody aircraft such as the Airbus A320 and Boeing 737, but Jet is eying the planes which were to be delivered to Russian carriers before the Ukraine war.
A source familiar with the matter told the Press Trust of India,
"Aircraft availability is always an issue but now due to the Russia-Ukraine war, aircraft which were to be delivered to Russia are also available in the market along with those leased planes which were flying in Russia."
Jet is eyeing several narrowbody airplanes undelivered to Russian airlines. Photo: Airbus
The airline is busy ahead of its proposed launch and is in "advanced discussion "with the lessors and original equipment manufacturer (OEMs). It is also negotiating with airport operators to secure slots. Before 2019, Jet was a major national airline and enjoyed prime slots at all major airports in the country.
However, since then, most of those slots have been devoured by other airlines in an increasingly competent aviation market. Jet is now trying to hold discussions with airports to get "good" timing for maximum profitability.
Single fleet
Sources have revealed that Jet is likely to have a single fleet of aircraft and does not intend to hold on to any of its existing planes. Talks have also been in the works with Boeing and Embraer, manufacturers of the 737 MAX and E2 family jets, respectively, though Airbus has appeared as the front-runner for the deal valued at a $5.5 billion list price.
The A320 and A220 jets seem to be winning the race to woo Jet at the moment, but reports suggest that a final decision has not been taken. For the longest time, it was assumed that Jet would continue with the 737 family of aircraft as it did in its first stint.
Aviation spring
With Indian airlines switching to an expansion mode, perhaps it's a sign that they have confidently put the pandemic behind them. While challenges such as rising fuel prices remain, the carriers remain bullish on their future growth projections.
Jet's aircraft acquisition is the latest in the list of other airlines in the country, which are looking to grow significantly in the near future. We know that Air India is ready to expand both in India and offshore with its still-to-be-announced gigantic Airbus order. And yesterday, we reported that AI's younger sibling Air India Express, too, is looking to add more planes immediately to add capacity.
Even SpiceJet, for all its financial woes, could get more MAX by the end of this year. IndiGo and Vistara, too, have been steadily adding more aircraft all through the pandemic.
Looks like the stage is set for more crowded Indian skies in the time to come.
What do you think about Jet airways and other Indian airlines investing in new jets? Please let us know in the comment section below.
Source link