Travel
JAL Express: The Story Of Japan Airlines' Former Regional Subsidiary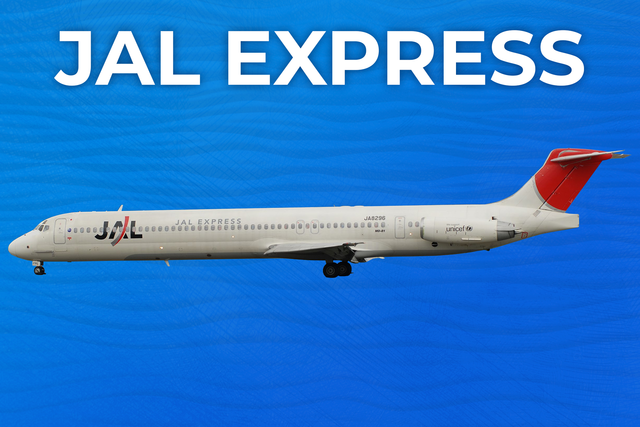 Many large airlines form smaller carriers for the purposes of serving a specific niche within their larger marketing outreach. Such was the case with JAL Express, which operated for 16 years under the Japan Airlines structure. It had a successful run and even made some headlines along the way.
The birth of a new carrier
In the 1990s, Japan Air Lines celebrated a number of accomplishments, including the launch of several new international routes and airport hubs. One of the most interesting news items was the selection of the first female 1st grade aircraft mechanic in 1997.
It was during this same time period the company formed smaller carriers to target specific markets. Some of these were Japan Asia Airways and Japan Transocean Air Co., Ltd. in 1997. Soon thereafter, JAL Express Co., Ltd. (JEX) was added to the growing list of aeronautical offspring.
The new hatchling takes flight
In April 1997, JAL Express was established and Boeing 737-400s selected as the first aircraft in its fleet. The entire JAL Express fleet eventually consisted of 49 Boeing 737s and seven MD-80s. Eight of the 737s were model -400s. The carrier's early routes were domestic connections which served a new regional outreach effort. In March 1998, JAL Express inaugurated the Osaka – Miyazaki and Osaka – Kagoshima routes.
At the same time, the operator unveiled its own JEX logo and aircraft livery with noticeable distinctions from the parent company's branding. To help reinforce its own identity, JEX also showcased its own cabin design scheme and employee uniforms.
JEX expands its reach while losing siblings
The JAL Group parent company went through a series of restructuring moves in the mid-2000s, including the business integration of Japan Airlines and Japan Air System and launch of JAL International in 2004. About five years later, one of JAL Express' siblings was grounded. Japan Asia Airways flew its last flight from Taipei to Nagoya on May 8, 2009, concluding 32 years of operations.
This organizational move changed how some routes were managed. For example, flights to Taiwan, which were previously operated by Japan Asia Airways, were transferred to JAL the next day. In addition, these changes gave JAL Express the opportunity to commence international flights starting with the Kansai – Hangzhou route. There were other highlights for JAL Express in the late 2000s when the carrier celebrated Japan's first female Captain in its employee base in mid-2010.
The end of an era
The year 2010 also saw some additional organizational changes with the merger of Japan Airlines Co., Ltd., and JAL Capital Co., Ltd., leaving JAL as surviving company. Additionally, JALways Co., Ltd. and JAL Livre Co., Ltd. merged leaving JAL Express without two more siblings.
In March 2011, a new management team was announced, and JAL Group officially commenced operations using its new Tsurumaru Logo. To complete the restructuring process, JAL's official trademarked name was changed from Japan Airlines International Co., Ltd. to Japan Airlines Co., Ltd.
As the airline went into 2013, some signs of troubling headwinds emerged. In June, JAL Group renewed its uniform designs, and in October, JAL and JAL Express Co., Ltd. merged. The airline, which celebrated so many milestones, was permanently grounded, but its contributions will remain aloft for years to come.
Source link