Travel
Iranian Airlines To Stop Flying To Malaysia As Airports Refuse Refueling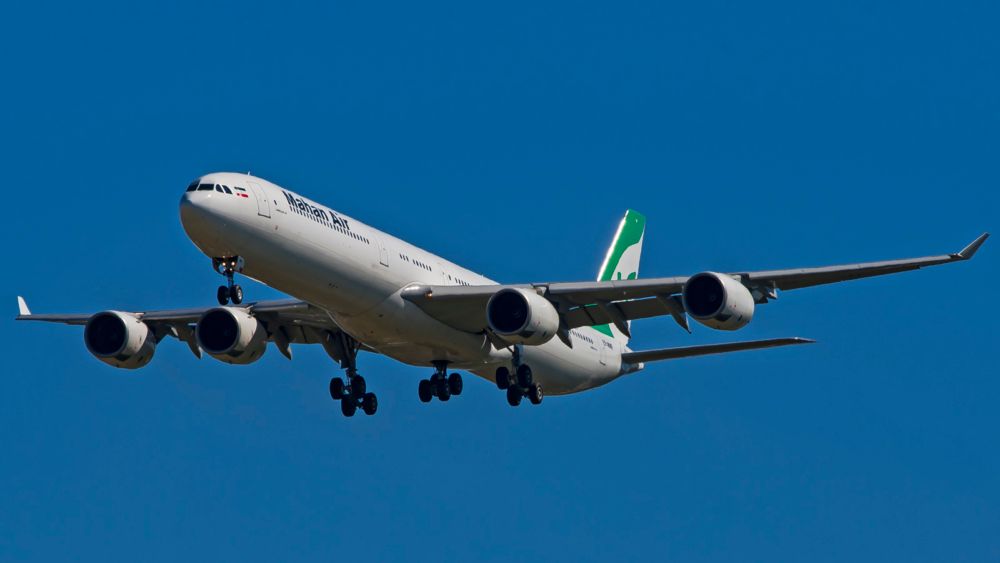 Iran's aviation world has shrunk just a little bit smaller, with flights from Iran to Malaysia no longer possible. The route will close because Malaysian airports will no longer provide fuel to Iranian airlines.
According to Iran International, the existing United States sanctions prohibit US companies from supplying fuel to Iranian aircraft. The refueling companies at Malaysian airports source fuel from US companies, and the report says, "these companies have been informed that they will be subject to punitive measures if they keep refueling the Islamic Republic's planes." Iranian airline Mahan Air was sanctioned in 2008 by the US for its links to the Quds Force of Iran's Revolutionary Guard. On Friday, the secretary of Iran's Aviation Companies Association, Maghsoud Asadi-Samani, said Mahan Airlines would operate the last Iranian flight to Kuala Lumpur.
Samani described it as yet another blow to hit the country's aviation industry due to the US sanction. He also said domestic airlines will lose the revenues of passenger transportation on this route, and "we will lose one of the bases in Southeast Asia." In Iran, only Mahan Airlines (Mahan) and Iran Air have aircraft capable of the 3,935 miles (6,334 km), eight-hour flight from Tehran to Kuala Lumpur. Prior to the pandemic, the Tehran – Kuala Lumpur route operated three times a week before being suspended and returning as a once-weekly flight.
Why is a direct flight from Malaysia to Iran diverting to Bangladesh? Data:
Flightradar24.com
Return flights to Tehran are diverting to Bangladesh
Flightradar24.com shows Mahan has a weekly service, flight W583, between Tehran Iman Khomeini International Airport (IKA) and Kuala Lumpur International Airport (KUL). Since June 25, the return trip, W582, has not been a nonstop direct flight as previously. After leaving KUL, the flight has been diverting to Thailand's Bangkok Suvarnabhumi Airport (BKK) or, more recently, to Hazrat Shahjalal International Airport (DAC) in Dhaka. Yesterday, flight W582, operated by an A340 registration EP-MMR, was scheduled as a direct flight from Kuala Lumpur to Tehran. However, the aircraft diverted to Dhaka and later departed for Tehran at 02:08, ultimately arriving in Tehran today at 05:32. It is possible that the Mahan Air flights are diverting for a refueling stop after being denied fuel at KUL, but this is not confirmed in the reports.
A ride on a 747 Jumbo is still available in Iran
Mahan Air operates the route with a four-engine Airbus A340-600, one of four in its fleet. Data from ch-aviation.com lists 25 of Mahan's fleet of 49 aircraft as inactive, including one A340-600. Iran has become adept at keeping its aging airliners operating by cannibalizing parts between aircraft, so having 50% of the fleet grounded is unsurprising. Apart from the three A340-600s, the active Airbus fleet comprises two A300-600s, seven A310-300s, and three A340-300s. It also has one Boeing B747-400, one BAe 146-300, two Avro RJ100s and five ARJ85s. Mahan's aircraft have an average age of nearly 29 years, with the oldest active type being the A300-600 at 33.5 years.
Close behind is the 32 years old and active B747-400 registration EP-MEE. In July, the Jumbo operated flights from Tehran to Moscow, Istanbul (IST), Beijing (PEK) and Delhi (DEL). Its most recent flight was last Thursday when it departed Moscow Vnukovo International Airport (VKO) at 11:31, arriving in Tehran at 16:20 after a 3:19 hour flight.
Source: Iran International
Source link