Travel
How The GOL-Avianca Merger Could Shake Up South American Aviation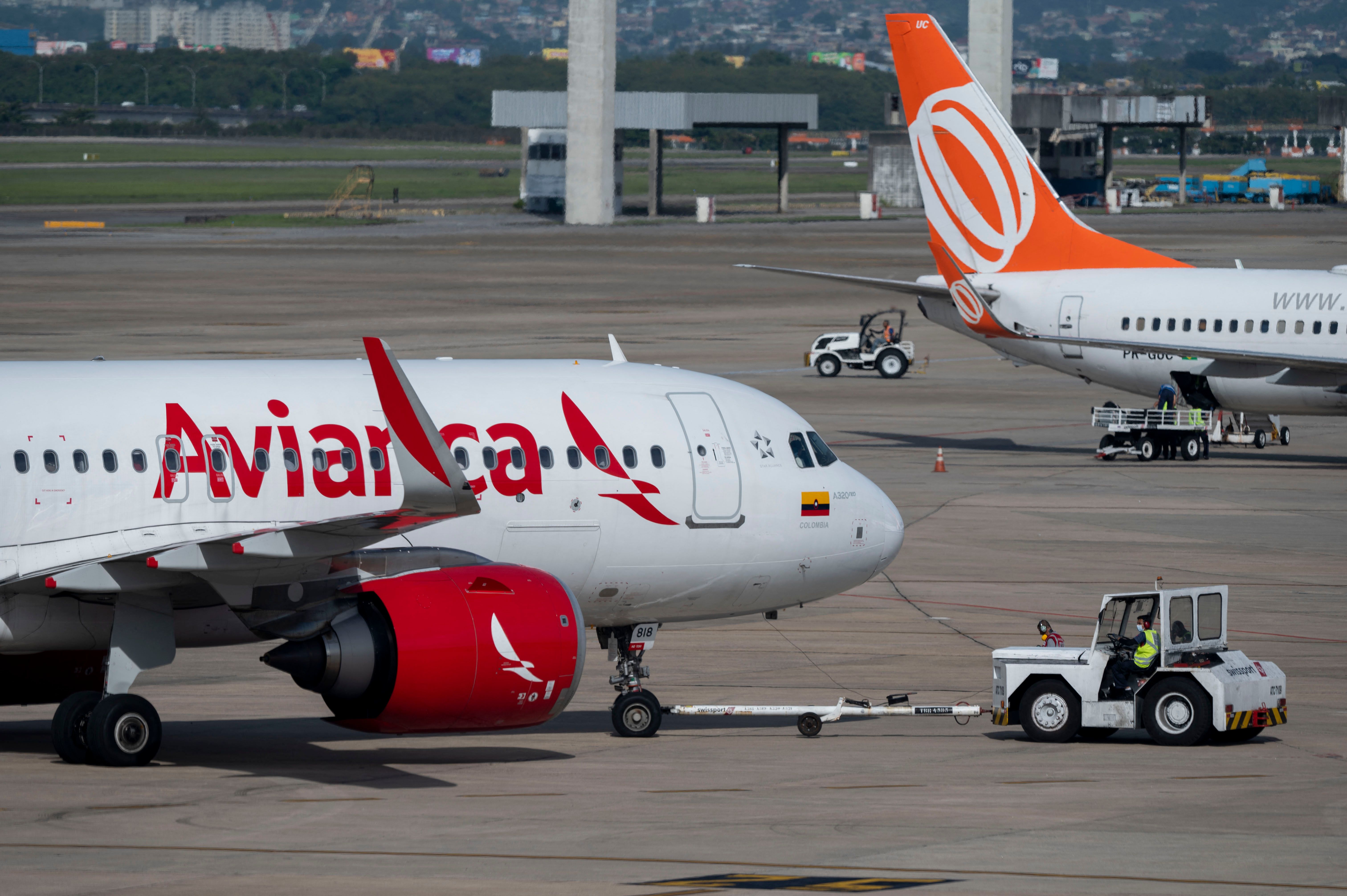 The launch of the Abra Group Limited, composed of Avianca, GOL, Viva Colombia, Viva Peru, and Sky Airline, could shake up the South American market. Despite the apparent challenges (for instance, fleet inconsistency between the two leading carriers, Avianca with its Airbus A320 family-based fleet and GOL with its Boeing 737 family-based fleet), this alliance could be a smart move in the region. Let's investigate further.
A strong partnership
In May, the shareholders of GOL and Avianca announced the creation of a new holding called Abra Group Limited. This holding will bring together Avianca, GOL, Viva Colombia, and Viva Peru, keeping their "iconic brands under the same holding" but maintaining their independent brands, talent, teams, and culture. Additionally, the holding will also have a convertible debt representing a minority interest investment in Chile's Sky Airline. To put it in other words, the holding would look similarly to IAG in Europe, with British Airways, Iberia, Aer Lingus, and Vueling all under the same holding but different managements.
The announcement took the Latin American airline industry by surprise. For instance, Copa Airlines CEO, Pedro Heilbron, said no one knew about the partnership before it was announced.
At first glance, Abra Group Limited provided analysts with many doubts.
For instance, Avianca is a Colombian full-service carrier that has just recently exited a Chapter 11 bankruptcy proceeding and seems to be in the process of becoming a low-cost operator. It has an Airbus A320 family-based fleet for its narrowbody operations and a Boeing 787 fleet for long-haul services. GOL is a Brazilian low-cost airline operating exclusively with a Boeing 737 fleet. Finally, both Viva (Colombia & Peru) and Sky Airline are ultra-low-cost airlines with Airbus A320-based fleets.
Additionally, Avianca and GOL have competing US financial backers (American Airlines holds around 3 to 5% of GOL's shares, and United Airlines lent US$456 million to Avianca's majority shareholder).
Nonetheless, according to ALG, a global management consulting firm, the business combination of the companies seems to be a smart move. The four carriers "present very complementary networks in South America, with almost no overlapping in their operations."
Abra Group Limited will have Avianca, GOL, Viva Colombia, Viva Peru and a small investment in Sky Airline. Photo: Guillermo Quiroz Martínez via
@gquimar
.
Competing against LATAM and Copa Airlines
By launching Abra Group Limited, the four carriers intend to create a "leading air transportation group across Latin America." If approved by the governments, Abra Group Limited would have a larger fleet than LATAM Airlines Group, South America's current largest airline. The new group would serve a population of over one billion and enter a market with a GDP of nearly three trillion US dollars.
LATAM and Copa Airlines would be the main competitors of Abra Group Limited; these two airlines rely heavily on their hub-and-spoke strategy. LATAM mainly operates from São Paulo Guarulhos (GRU), and Santiago de Chile (SCL), while Copa from Tocumen International (PTY).
With the formation of the new holding, both LATAM and Copa Airlines can expect increased competition both in their existing domestic and short-haul routes and in their core businesses, which are traffic connections across the Americas and beyond (LATAM uses São Paulo to connect to Europe, particularly).
ALG projects,
"Avianca may take advantage of its partners' networks to further increase its market share in South America-North America flows via Bogota, by capturing part of the demand currently served by LATAM in São Paulo and Lima and Copa in Tocumen."
LATAM and Copa Airlines would be Abra Group Limited's main competitors in South America. Photo: Daniel Martínez Garbuno | Simple Flying.
Bogota, the new heavyweight on the block
Bogota's El Dorado International Airport could become a hub of the same importance as Guarulhos or Tocumen.
By implementing a joint network strategy centered in Bogota, the Abra Group could provide competitive connections from Brazil, Chile, Argentina, and Uruguay to North America and Europe. The traffic that feeds Avianca's hub could be boosted by leveraging on the solid domestic footprint of GOL, Sky, and Viva. The latter is already heavily positioned at Bogota and other Colombian airports such as Medellin.
Abra Group Limited could particularly impact Copa Airlines. The Panamanian carrier is highly dependent on traffic feeding from Bogotá, São Paulo, and Lima (Avianca and GOL's hubs). Around 21% of all Copa's arrivals and departures are bound to these three cities, plus Santiago de Chile and San José (Costa Rica).
Do you think Abra Group Limited could become South America's largest airline holding? What challenges do you foresee in the holding? Let us know in the comments below.
Source: ALG.