Travel
How Airport Cities Can Limit Damage Caused By Industry Crises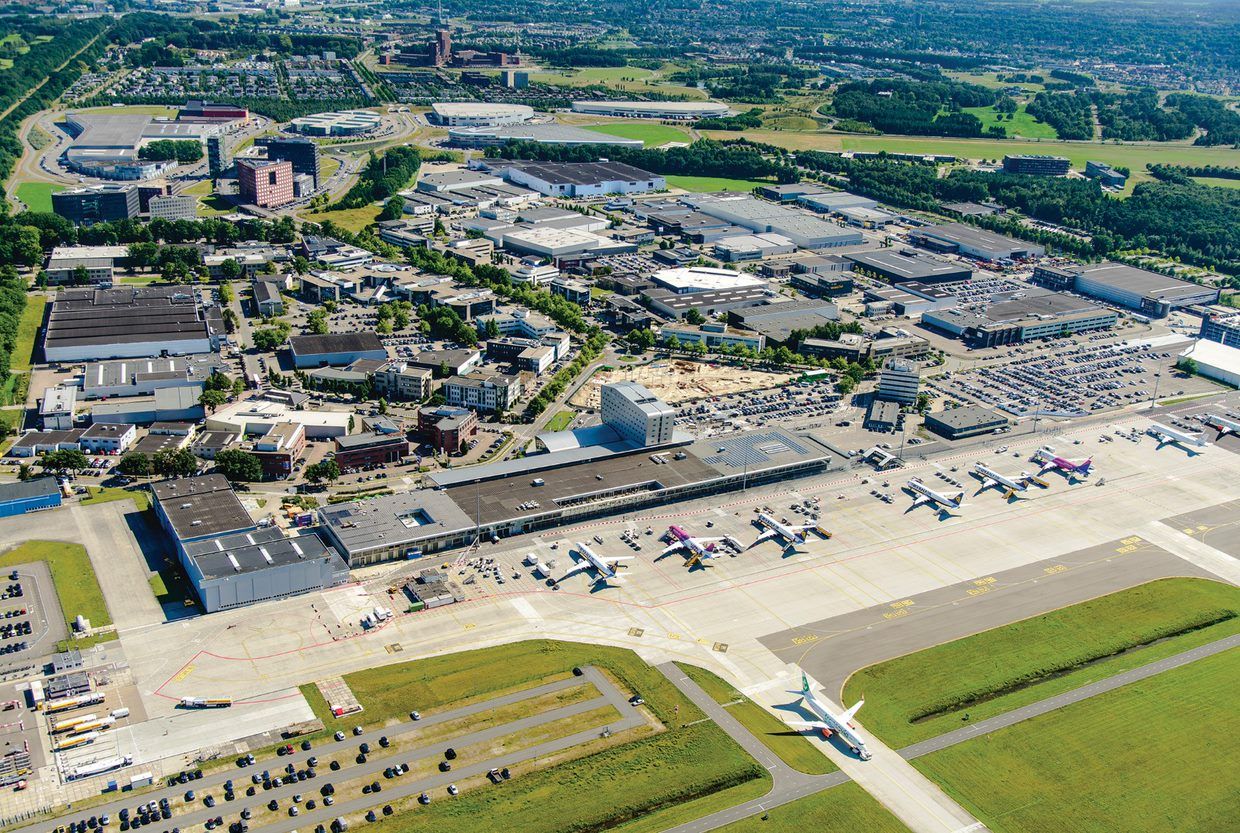 We've covered how busy hubs have been meeting modern requirements by becoming smart airports in recent years. Sites have been investing heavily in smart technology to adapt to the ever-changing aviation landscape. Managers are taking this factor to the next level, evolving to develop large-scale airport cities. Simple Flying caught up with Robin van Puyenbroeck, Executive Director of the World Trade Centers Association (WTCA), to find out more about these prospects.
Coming to life
The airport city model is an integrated model where the airport is not just a functional place of transit to bring people from Point A to Point B, but a place where things actually happen. It's not just a transit point. It's a destination. An airport city model incorporates on-site offices, conference facilities, hotels, retail, and even health and childcare services. These smart airports also use technology to simplify and improve services for business and tourist travelers alike.
The WTCA looks at this phenomenon from a perspective of where trade can actually happen. Airport city models integrate commerce with the functionality of a traditional airport. Like the ideal World Trade Center, the WTCA believes an airport city can become a beehive of economic activity integrated into a global network of trade-related services.
Van Puyenbroeck highlights that smart airport cities are already thriving. The Airports Council International (ACI) SMART Airports, Cities & Regions Conference he attended earlier this spring was held at Vienna International AirportCity Space, which is an excellent model of an airport city. He feels that this site paves the way for others, leading by example.
The AirportCity Space is promoted as a place for "creative minds to meet and network with investors, tech hubs and more than 200 companies on site." Photo: AirportCity Space
Another notable integrated airport city model in development is the Eindhoven Airport District, which will be designed to attract international companies. Up until 2040, the district will be molded into an attractive region for international firms, including the introduction of a World Trade Center.
Increasing efficiency
Smart airports look to prove efficiencies for in-person meetings and a sustainable work environment combined with reducing carbon footprints. They are investing in renewable energy to secure the industry's long-term viability and find new sources of revenue. The goal is to make an airport a destination for business. Using technology for improved efficiency and building more innovative infrastructure is at the core of smart airports.
There are potential benefits for stakeholders with the airport city approach. Airlines, passengers, and the local community could all take advantage of the model.
Van Puyenbroeck Explains:
"Airport cities save costs in many ways because they create a wide range of efficiencies. Just one example is how people can come together at an airport city and have the infrastructure available to conduct their business using a variety of on-site facilities. You still travel, but the airport becomes the place you go to do business, not just the point of entry to go elsewhere. Another example is that many airport city concepts are newly developed and therefore state-of-the-art infrastructures with much consideration for sustainability, such as their carbon footprint, as well as energy efficiencies and use of renewable energy.""Airports that are functional and attractive for travelers are critical for the airline industry. More travelers may go to an airport city because of the business they can conduct on location walking distance from the gate. The experience of flying – a critical factor for airlines – is tightly related to the experience at and around the airport. There are of course difference types of passengers — business travelers and tourists to name two— with different needs. Airport cities are more efficient, modern, environmentally-friendly, accessible, and offer more facilities for business and pleasure. No matter their reason for traveling, passengers will have an overall better experience."
Stay informed: Sign up for our daily and weekly aviation news digests.
Greater opportunity
Airports have long been the focal point of communities. They are also increasingly realizing their responsibilities to the local population. For instance, Pittsburgh International Airport last year launched the world's first airport microgrid. The airfield, gas station, and hotel are all supported by this grid of five natural gas-fired generators & 9,000 solar panels. This aspect shows hints of what's to come with SAF and hydrogen fuel networks set to pop up at airports worldwide.
The airport city initiative embraces recent transformations in spaces such as e-commerce. We've seen the likes of Amazon cultivate local communities to create a robust supply chain. Other industries such as travel retail and F&B have also changed in recent times. So, airport cities can reimagine the experience in the long term.
Altogether, the pandemic is a core example of how airport cities could help cushion the financial blow of potential global crises. Hubs around the world saw minimal activity for months amid the plethora of flight restrictions. By diversifying airport real estate, there are growth and revenue opportunities that utilize the vast facilities at an airport.
What are your thoughts about the prospects of Smart Airports? What do you make of the overall potential in this field? Let us know what you think of the plans in the comment section.
Source link