Travel
Farnborough Organizers Reveal Aircraft Visiting This Year's Airshow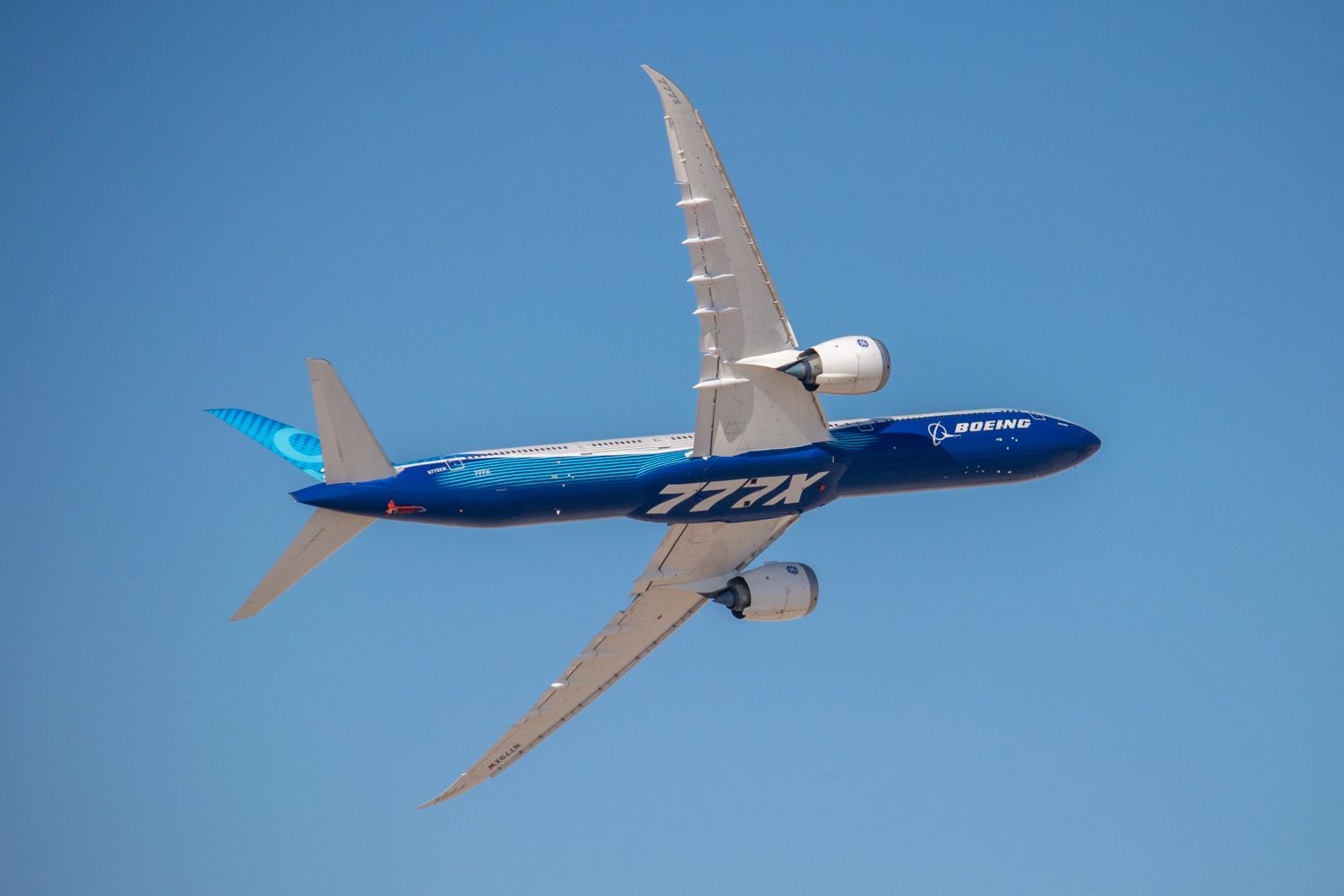 The organizers of the 2022 Farnborough Airshow have begun to give an idea of which aircraft will be flying during the daily flying display. The organizers today updated the list of aircraft appearing at the show, almost doubling it from the 23 planes shown yesterday.
Simple Flying will be on the ground in Farnborough to bring you the latest news. Keep an eye out for our coverage nearer the time.
In just over two weeks, tens of thousands of visitors will descend on Farnborough Airport for the first edition of the Farnborough Airshow since 2018. Final preparations for the show will be underway for many exhibitors, but we're starting to get a taste of what to expect.
Airbus & Boeing are bringing three planes?
So far, Airbus and Boeing are only down to bring three aircraft to Farnborough Airshow this year between them. Given their presence in previous years, it wouldn't be unexpected if both of the major manufacturers bulk their numbers up and bring a more comprehensive selection of aircraft than currently announced. The good news for fans of airliners is that all three are due to be flying when not on static display,
| Aircraft | Manufacturer | Flying |
| --- | --- | --- |
| A350-900 | Airbus | Monday-Friday |
| 737 MAX 10 | Boeing | Monday-Thursday |
| 777X | Boeing | Monday-Wednesday |
Could this be the first major airshow to lack the Airbus A380? Photo: Philippe Masclet – Master Films via Airbus
Boeing will also be represented by other parties bringing aircraft to the show. The Royal Air Force will bring the Boeing P-8 and the Chinook Helicopter, while the Aerosuperbatics Wingwalker team will fly the Boeing Stearman to the show on Friday.
Embraer is bringing four aircraft
At the time of writing, six aircraft were listed on the show's flying program. This will likely increase in the coming weeks as final aircraft lineups can be published relatively close to the date of the show. So far, it looks as though the organizers have only listed the days that the aircraft will be flying, and while times are listed, it is unclear if these are final.
Embraer is bringing the Tech Shark along with it. Photo: Embraer
The one aircraft that stands out from the crowd is Embraer's Tech Shark. This aircraft's livery debuted at this year's Singapore Airshow and is an Embraer E190-E2 painted like a shark. It will be accompanied by the E195-E2 Tech Lion, though that aircraft will not be flying. According to the show organizers, the E190-E2 is scheduled to fly from Monday to Wednesday.
| Aircraft | Livery | Flying? |
| --- | --- | --- |
| C-390 Millennium | N/A | Monday |
| E190-E2 | Tech Shark | Monday-Wednesday |
| E195-E2 | Tech Lion | No |
| Super Tucano | N/A | Monday-Tuesday |
Embraer will also be bringing its military C-390 Millennium aircraft. With a top speed of 989 kph, this aircraft is only down to fly on Monday. Embraer has one last trick up its sleeves, though. The Super Tucano is a Brazilian turboprop light attack aircraft. This plane is also due to fly on Mondays and Tuesdays.
Aircraft not stopping in Farnborough
There will be plenty of flying visitors across the five days of the air show that won't stop for a landing. These aircraft will instead fly from a nearby airport, complete a flying display and then depart. Aircraft not stopping at the show include,
| Aircraft | Days |
| --- | --- |
| F35 | Monday (USAF), Tuesday (RAF), Wednesday (RAF) |
| RAF P-8 | Monday-Wednesday |
| RAF Typhoon | Monday, Thursday |
| Red Arrows (Flypast) | Monday, Friday |
| Black Eagles Display Team | Monday-Friday |
| Spitfire | Tuesday-Friday |
| Boeing Stearman (Aerosuperbility Wingwalkers) | Friday |
| Historic Army Aircraft Flight | Friday |
| RAF Falcons Parachute Team | Friday |
| Red Devils Parachute Team | Friday |
| The Blades | Friday |
| Black Cat Solo Display | Friday |
The Red Arrows will complete a flypast to open and close the show. Photo: Tom Boon – Simple Flying
Read more: Why The Red Arrows Can't Display At Farnborough Airshow
Turkish Aerospace Industries has a strong presence
Turkish Aerospace Industries plans to bring a strong lineup of aircraft to this year's Farnborough Airshow, though most of these won't be taking to the skies during the show. The company is bringing nine military flying machines to the show, though some are still a work in progress,
| Aircraft | Type | Flying? |
| --- | --- | --- |
| Aksungur | UAV | No |
| Anka | UAV | No |
| Gokbey | Helicopter | No |
| Hurjet | Fighter Jet | No |
| Hurkus | Training Aircraft | Monday-Friday |
| Simsek | UAV | No |
| T129 | Helicopter ATAK | Monday-Friday |
| T292 | Helicopter | No |
| Turkish Fighter | Fighter Jet | No |
Even more aircraft are coming?
The list doesn't end there. The last aircraft due to fly during the show (at the time of writing) is the Grob Tutor T1, flown by the RAF. This two-seat propeller plane was first flown in 1985 and is used by the Royal Air Force for elementary training. The small plane is set to fly on Wednesday and Thursday when not on static display. Describing the plane's display, the RAF comments,
"The Tutor display will often begin with a dive from height in order to build up the speed necessary to perform its opening manoeuvres. It may not be the largest, loudest or fastest aircraft on the circuit, but this gives the pilot opportunity to show their skill and finesse. "
ATR Will bring the ATR 72-600, pictured here in Silver Airways colors at the 2019 Paris Air Show. Photo: Tom Boon – Simple Flying
Eight more aircraft across a range of sizes are also due to show up in two weeks but won't fly during the show,
| Aircraft | Manufacturer |
| --- | --- |
| ATR 72-600 | ATR |
| SA Bulldog | Beagle Aircraft |
| King Air 260 | Beechcraft |
| Citation Longitude | Cessna |
| DHC-6-400 Twin Otter | De Havilland Canada |
| Saab SF340 (Cranfield University Flying Lab) | Saab |
| S-70M Black Hawk | Sikorsky Aircraft |
| Sea King | Westland |
As mentioned, the list is correct as of the time of writing. It is possible that aircraft could be added to the lineup in the coming weeks, but planes may also be taken off the list if they cannot attend.
Which of the aircraft listed are you most excited to see at the show? Let us know what you think and why in the comments!
Source link