Travel
Etihad Doubles Its Daily Manila Flight Schedule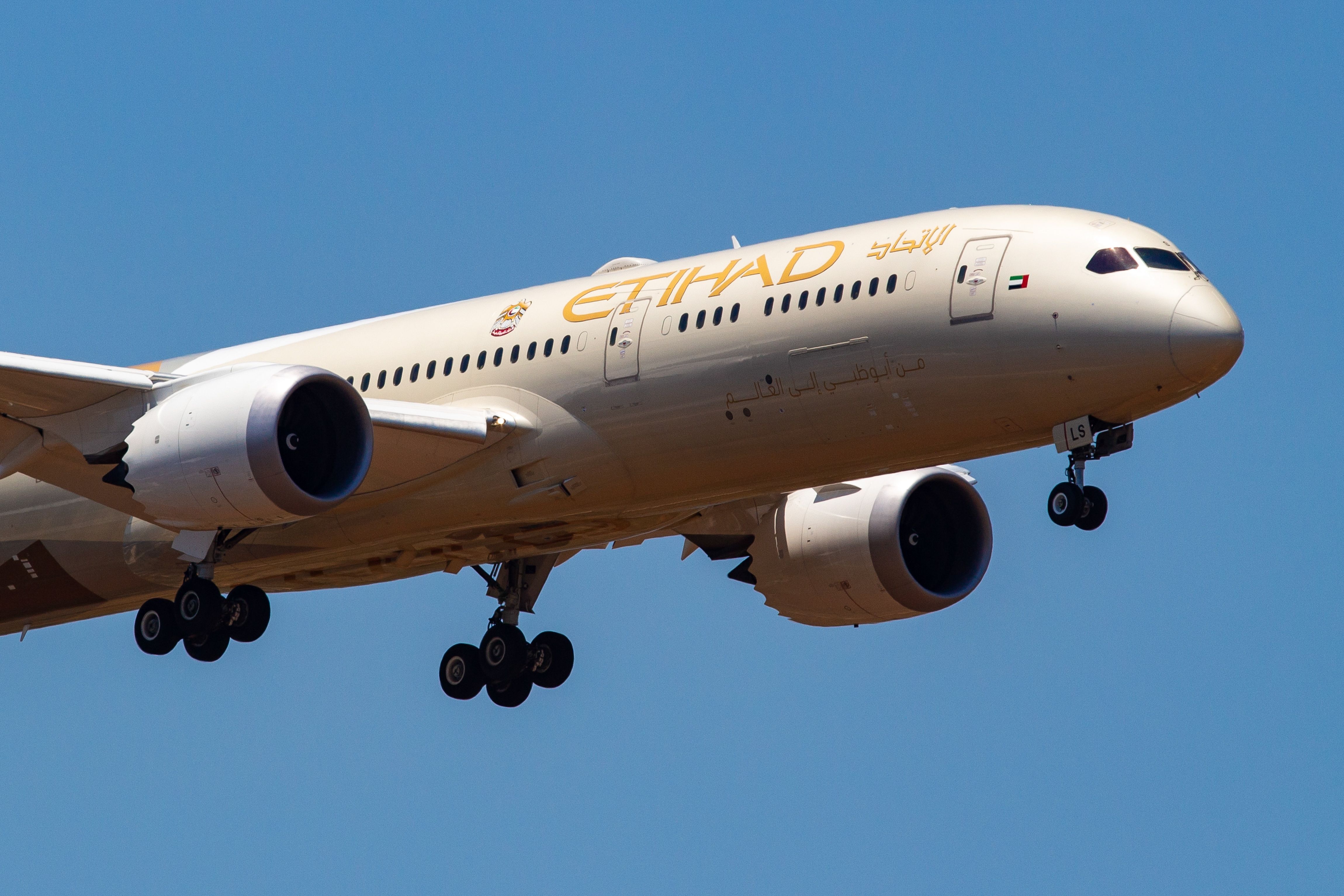 Etihad Airways continues to expand its flight offerings this year, strengthening air connectivity between the UAE and the Philippines this winter with an additional daily service to Manila. The airline is working hard to re-establish previously dropped routes and frequencies as it looks to shed the remaining traces of the pandemic.
Second daily flight
Etihad Airways announced on August 10 that it will add a second daily flight between Abu Dhabi and Manila from October 30th. The airline currently operates a daily flight (EY424) between the two destinations using a Boeing 777-300ER.
From October, the airline will have a total of 14 flights per week between Abu Dhabi and the Filipino capital, and both services will be operated on a Boeing 787 Dreamliner. Martin Drew, Senior Vice President of Global Sales and Cargo of Etihad, commented,
"As one of our biggest markets for point-to-point travel, Etihad is proud to offer our guests a greater choice of options and easier access between the UAE and Manila. Our double-daily service will provide the large Filipino population in the UAE with convenient access to visit family and loved ones back home and support the recovery in tourism as more holidaymakers flock to discover the stunning islands of the Philippines."
Etihad Airways will offer 14 weekly flights to Manila from October. Photo: Etihad
The twice-daily flights will offer 450,000 seats annually between Abu Dhabi and Manila, representing a year-on-year capacity increase of 75%. The latest service will take Etihad's offering to Southeast Asia to 56 weekly flights this winter.
Back in the skies
The airline has been gradually re-instating previously suspended flights as well as increasing overall network and capacity. From June 29th, the airline started serving Beijing under the mandate of China's Joint Prevention and Control Mechanism of the State Council, a body formed in response to the COVID-19 outbreak.
The airline is bringing back its previously dropped routes. Photo: Airbus
In June, it also announced 5 new seasonal summer routes, all of which are scheduled to start next month. These include:
Abu Dhabi – Heraklion, Greece, June 15 – September 17, A320, two flights per week
Abu Dhabi – Malaga, Spain, June 15 – September 18, B787, two flights per week
Abu Dhabi – Nice, France, June 15 – September 18, B787, two flights per week
Abu Dhabi – Santorini, Greece, June 16 – September 18, A320, three flights per week
Abu Dhabi – Zanzibar, Tanzania, June 17 – September 18, A320, three flights per week
Return to profitability
After years of operating at a loss amounting to billions of dollars, Etihad Airways returned to profit in the first half of 2022. It reported an operating profit of $296 million, made possible by aggressive cost-cutting in the last few years, with 9% in reductions this time.
The carrier returned to profitability for the first time in years. Photo: Etihad
Etihad has had to change its strategy significantly, relying heavily on cargo for most of its business during the pandemic and slowly scaling back passenger operations, and becoming a smaller airline in general. It now focuses on point-to-point flights to Abu Dhabi and selects high-yield destinations to connect passengers. With Manila, it seems to have found another one.
What are your views on this? Please leave a comment below.
Source link