Travel
easyJet Reaches Deal With German Union To Avoid Strikes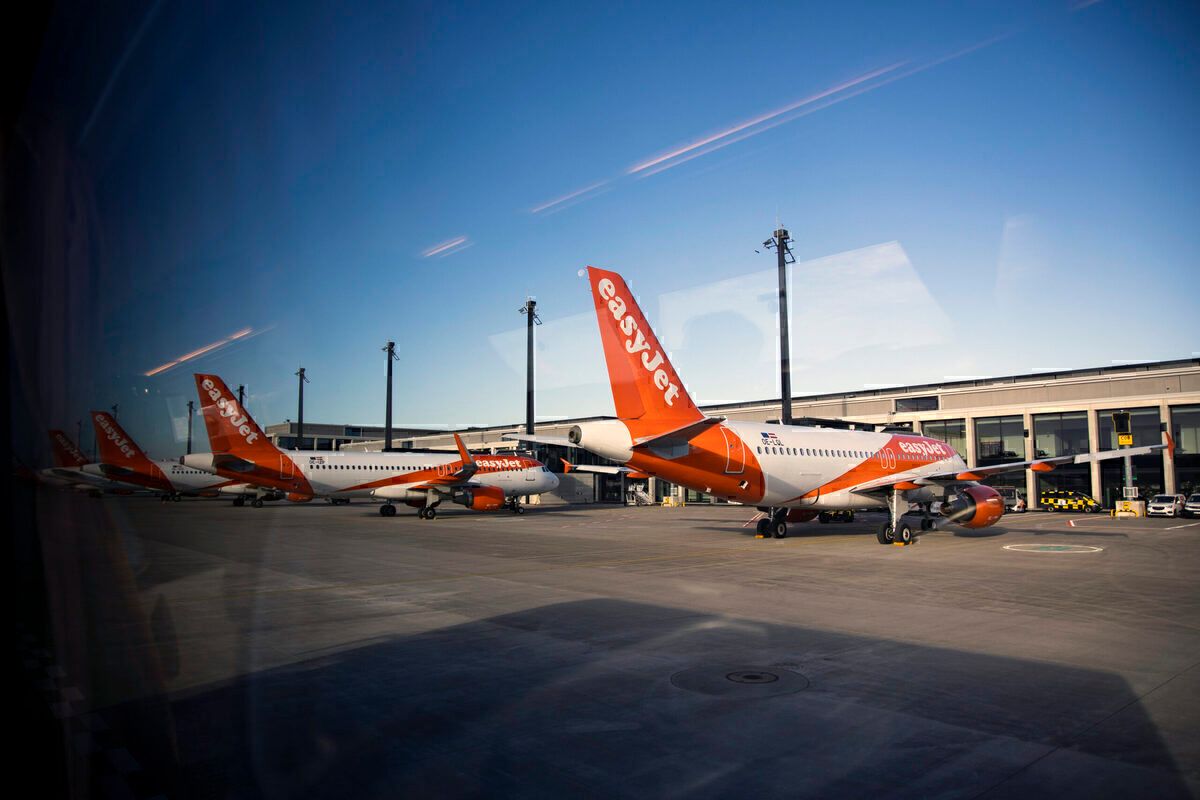 easyJet has reached an agreement with German trade union Verdi to avoid further strikes. The deal will see sequential salary increases and one-off payments for pilots and cabin crew.
easyJet strikes deal with German trade union
easyJet has avoided further travel disruption from staff strikes after sealing an agreement with German trade union Verdi. Cockpit and cabin crew in Germany will see their salaries increase by around 8% and receive one-off payments of up to €4,500 ($4,700).
The changes are set to come into effect in October as part of a contract running through to April 2024.
Pilots and cabin crew will benefit from an 8% salary rise. Photo: Getty Images
Stephan Erler, the head of easyJet in Germany, said,
"We know that this has been a difficult time for our staff, and we are focusing on close collaboration with Verdi in the interests of our employees, the long-term success of the business and to secure jobs over the long term."
Verdi organized a warning strike at Berlin Brandenburg Airport on June 10th to protest a lack of wage increases, causing dozens of flight cancelations.
German airports, which are already understaffed, have suffered from worker strikes this year, including a series of walkouts in March. The German government is considering inviting foreign workers from Turkey to help with staff shortages.
Salary increase and one-off payments
Verdi has revealed more details on the agreement struck with easyJet. Pilots will receive a 2.5% salary increase in October, along with a one-off payment of between €1,125 and €3,000 ($1,185 and $3,150).
Pilots will get another 2.5% salary increase in April 2023 on top of a one-off payment of up to €1,500 ($1,570). A third salary increase of 3% will go into effect from October 2023.
As for cabin crew, they will receive a one-off payment of up to €4,500 ($4,700) in October, along with a 5% salary increase. Cabin crew will then get another 3.2% salary increase in April 2023.
A summer of strikes
As Simple Flying explored last week, Europe is bracing itself for a series of airline summer strikes that will cause significant disruption to holidaymakers.
easyJet cabin crew in Spain are set to strike for a total of nine days over July. The 24-hour strikes will take place over three phases, from July 1-3, July 15-17, and July 29-31 at Barcelona, Malaga and Palma de Mallorca.
The low-cost carrier has yet to reach an agreement with its Spanish employees. Photo: Getty Images
easyJet said,
"At this stage, easyJet plans to operate its full schedule and we would like to reassure customers that we will do everything possible to minimize any disruption."
EasyJet and Spanish trade union Unión Sindical Obrera (USO) have conducted negotiations on pay since February but are yet to reach an agreement. Spanish flight attendants are reportedly asking for a 40% increase in basic pay.
Much like its agreement with German union Verdi, easyJet hopes to seal a deal with USO to avoid major disruption on its Spanish network.
Has your flight been affected by union strikes this summer? Let us know in the comments.
Source link