Travel
Dutch Flag Carrier: A Look At KLM's Fleet In 2022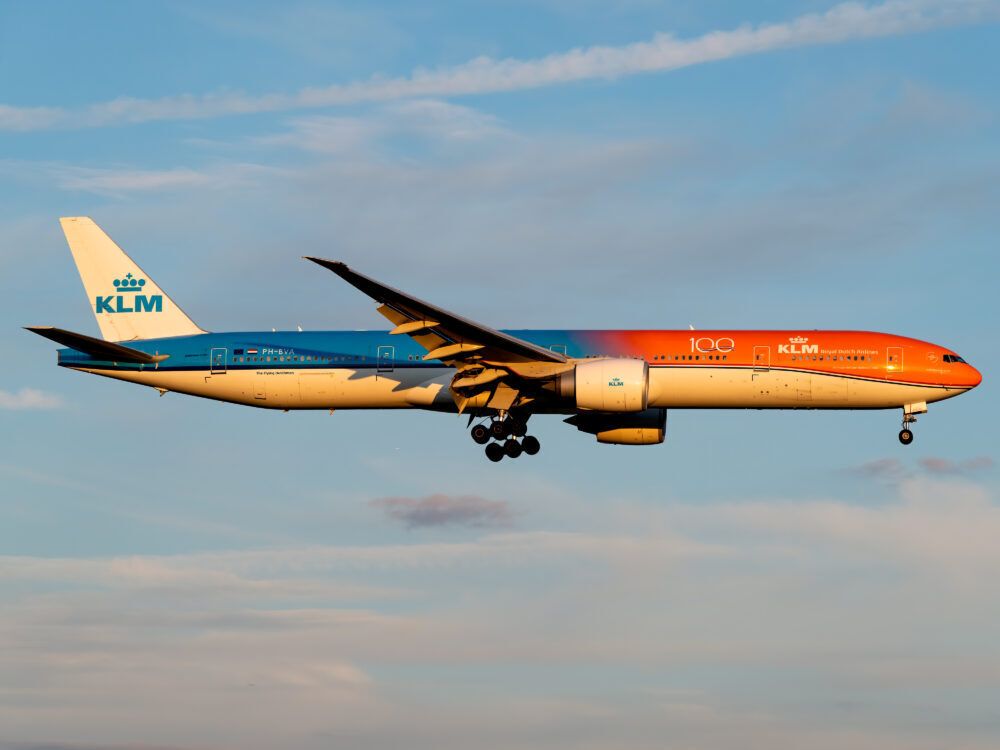 Dutch flag carrier and SkyTeam member KLM presently operates a large and diverse fleet that serves a host of destinations from its base at Amsterdam Schiphol. All in all, it flies 166 jets, including those under its regional 'Cityhopper' brand, but which designs exactly? Let's take a closer look at the exact makeup of the fleet of the Netherlands' largest airline, as well as its outstanding orders.
Regional jets
We'll start by taking a look at KLM Cityhopper's fleet of regional jets. While these do not belong to KLM's mainline fleet, they play an important role in connecting smaller European cities to the rest of the world via the airline's Amsterdam Schiphol hub. According to ch-aviation.com, KLM Cityhopper operates 59 Embraer jetliners.
The most numerous type among these is the E190. KLM Cityhopper operates 30 of these Brazilian 100-seaters, accounting for just under half of its fleet. At the smaller end of the spectrum, it flies 17 88-seat Embraer E175s. The airline has also recently received 12 next-generation E195-E2s, which seat 132 passengers.
KLM's E190s are 10.5 years old on average. Photo: Getty Images
Stay informed: Sign up for our daily and weekly aviation news digests.
Short-haul
As far as KLM's mainline fleet is concerned, the Boeing 737 family has a monopoly on its busier European routes. The airline, whose full name is KLM Royal Dutch Airlines, operates a total of 47 of these US-designed narrowbodies, from three variants of the popular family. The most numerous of these versions is the 737-800.
31 of these twinjets are present in KLM's fleet, making up 66% of all its 737s. These aircraft seat 186 passengers, and among them is PH-BCL, which ch-aviation reports was the last 737NG series aircraft ever produced.
KLM's 737s are all named after birds. Photo: Jake Hardiman | Simple Flying
The airline industry is always full of new developments! What aviation news will you check out next?
In terms of other designs from the 737NG series, KLM also flies 10 737-700s. This smaller variant seats 142 passengers. It also has an 11th, privately-configured example in its fleet. At the larger end of the spectrum, KLM flies five examples of the stretched 737-900. These 188-seaters are its oldest aircraft by average age, clocking in at 20.4 years. All but one of these have already reached 20 years old.
Long-haul
While KLM's regional and short-haul fleets have been one-manufacturer affairs, there is a touch more diversity when it comes to the airline's widebodies. This is where Airbus comes into play, with KLM operating two variants of its twin-aisle A330 family. It has six examples of the A330-200, and five of the A330-300.
In terms of Boeing's widebodies, KLM operates two of its twin-aisle families. The oldest and most numerous of these is the 777, of which the Dutch flag carrier flies 31 examples split almost evenly across two variants. It has 15 777-200ERs, which are just about outnumbered by its 16 stretched-fuselage 777-300ERs.
Meanwhile, the 787 'Dreamliner' family also gives KLM's fleet a more youthful feel. Indeed, its 13 examples of the mid-size 787-9 variant have an average age of just 5.7 years. The Dutch flag carrier also operates five even younger stretched-fuselage 787-10s, clocking in at just 2.1 years old on average.
Outstanding orders
As it happens, KLM's 787-10 fleet's average age may yet fall even further, as the Dutch flag carrier has five more examples of the next-generation narrowbody on order. Data from ch-aviation shows that the airline plans to fit these with a 344-seat configuration, including a 38-flatbed, four-abreast (1-2-1) business class cabin. 27 of the 306 economy class seats will have four inches of extra legroom.
How many of KLM's various aircraft types have you flown on? Do you have a particular favorite? Let us know your thoughts and experiences in the comments!
Source: ch-aviation.com
Source link