Travel
Delta Air Lines Plans Winter Frequency Increase On Seattle-Seoul Route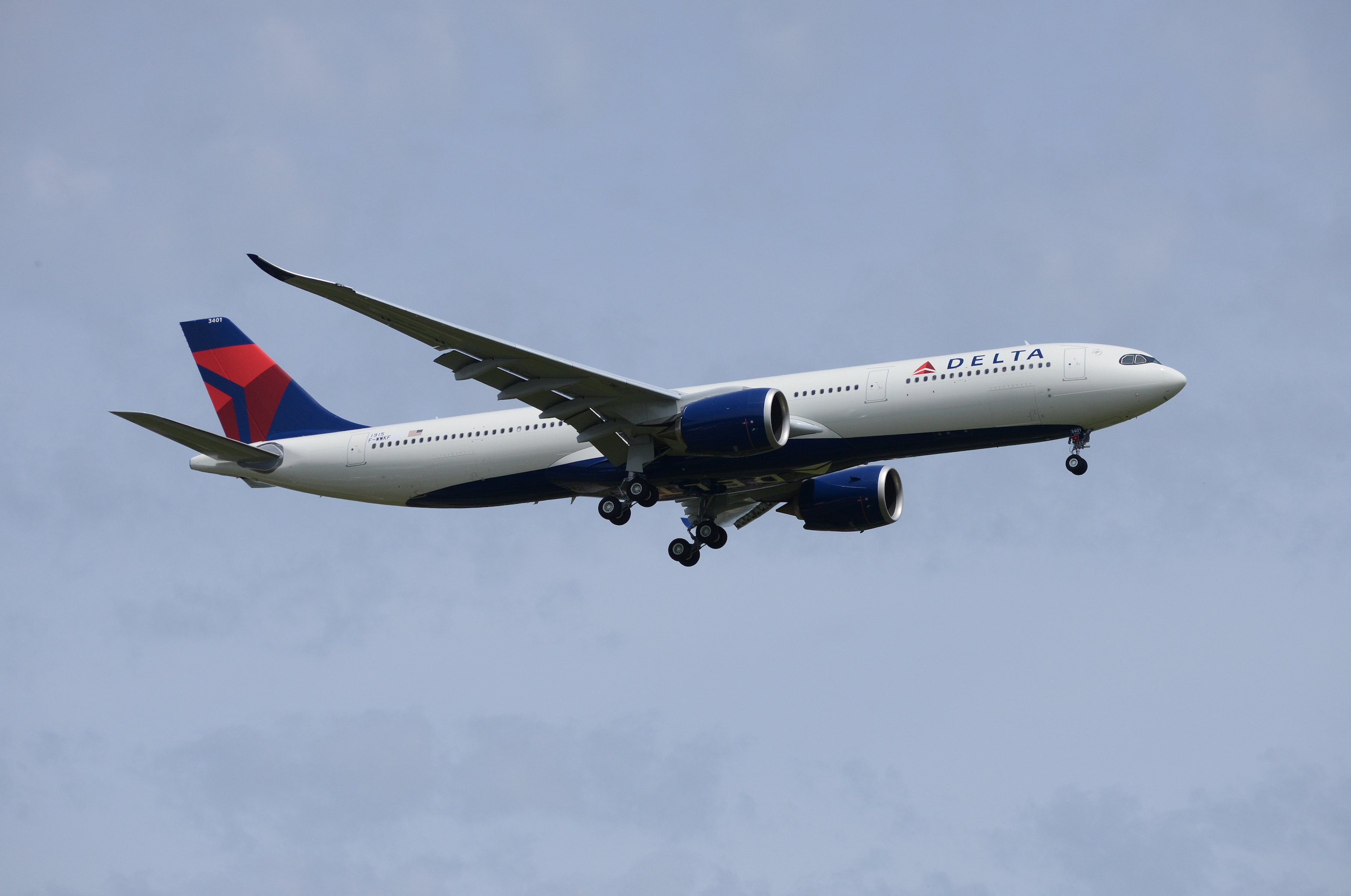 IATA/ICAO Code:

DL/DAL

Airline Type:

Full Service Carrier

Hub(s):

Boston Logan International Airport, Detroit Metropolitan Wayne County Airport, Hartsfield-Jackson Atlanta International Airport, Los Angeles International Airport, Minneapolis-St. Paul International Airport, New York JFK Airport, LaGuardia Airport, Salt Lake City International Airport, Seattle-Tacoma International Airport

Year Founded:

1929

Alliance:

SkyTeam

CEO:

Ed Bastian

Country:

United States
Anticipating an approximate same from this past summer, if not a higher passenger demand this coming winter season, Delta Air Lines announced the increment of frequency to its non-stop flight service on the Seattle-Seoul route, with the addition of a three-times-weekly service from mid-December. The Atlanta-based airline is also ramping up flight services to Haneda, with increased frequencies and the launch of a new route.
From Seattle to Seoul
Delta's daily service from Atlanta and Detroit to Seoul had resumed as of August 2nd, and the Minneapolis service will return on October 29th. Effective December 13th, the new service from Seattle-Tacoma International Airport will complement these existing daily operations. Together with joint-venture partner Korean Air's five-times-weekly service, it brings the total frequency to 15 flights per week.
Flight number
Departure time
Arrival time
Frequency
DL 197 KE 5020 (SEA – ICN)
11:40
14:15 +1
Daily
DL 196 KE 5019 (ICN – SEA)
20:05
13:30
DL 251 (SEA – ICN)
23:45
05:00 +2
Tuesdays, Thursdays, and Saturdays
DL 250 (ICN – SEA)
12:30
06:10
Wednesdays, Fridays, and Sundays
The added service provides a new time channel option for passengers connecting to Asia via Incheon International Airport. Delta's flight services from Seattle to Seoul will be operated on the airline's latest Airbus A330-900 aircraft, which has a seating capacity of 281 passengers, enabling the airline to offer 5,620 seats on the Seattle-Seoul route weekly.
Delta's Airbus A330-900s feature the Delta One suites, Delta Premium Select, Delta Comfort+, and Main Cabin services. Photo: Airbus
With the additional frequency from Seattle, Delta will increase the capacity on its US-Korea network by 10% compared with 2019. Matteo Curcio, Delta's Vice President for the Asia-Pacific, commented:
"Korea travel demand has strongly rebounded since the reopening in April, leading recovery in Asia. With our increased flights between Incheon and Seattle, more passengers will be able to enjoy our best-in-class travel experience during the winter travel season."
Stay informed: Sign up for our daily and weekly aviation news digests.
Return to Tokyo-Haneda
And while Delta's Korea network is gaining traction, the airline is also spicing up its Japan network with increased and added services to Tokyo-Haneda, in anticipation of the ease of Japan's travel restrictions. Considering Haneda serves as a vital hub for Delta by offering multiple travel options from key US gateways, including Atlanta, Detroit, and Seattle, the airline is eager to return to the Japanese capital city.
Victor Osumi, Delta's Managing Director for Japan, highlighted:
"As travel restrictions gradually ease in Japan, we decided to restart the service from Los Angeles and Honolulu and increase the frequency of the flights currently operating flights to Haneda​​​​​​. Our commitment to the health and safety of everyone onboard always comes first, and customers will enjoy more options to Haneda, with Delta's unparalleled travel experience on the ground and in the air."
From Los Angeles
Starting with the reinstatement of flights from Los Angeles International Airport to Haneda Airport from October 30th, the route will be operated on the Airbus A330-900. The route will be scheduled thrice weekly until November 28th before being upgraded to a daily service from December 1st till March 24th. With the daily service, Delta will be offering 3,934 seats per week.
Flight number
Departure time
Arrival time
Frequency
DL 7 (LAX – HND)
09:45
15:10 +1

Wednesdays, Fridays, and Sundays (October 30th – November 28th)
Daily (December 1st – March 24th)

DL 8 (HND – LAX )
14:50
10:00

Mondays, Thursdays, and Saturdays (October 30th – November 28th)
Daily (December 1st – March 24th)
From Honolulu
Delta will also start a new daily service between Honolulu and Haneda on December 1st. This is the first time the SkyTeam alliance member airline is offering flight services from Haneda to Honolulu, as the initial launch of this route was delayed due to the pandemic. Operating this route will be the airline's Boeing 767-300ER, which has a seating capacity of 226 passengers, enabling an offering of 1,356 seats per week.
Delta will be serving the Honolulu-Haneda route from December 1st till March 24th. Photo: Vincenzo Pace | Simple Flying
Flight number
Departure time
Arrival time
Frequency
DL 181 (HNL – HND)
13:30
18:00 +1
Daily
DL 180 (HND – HNL)
21:00
09:00
Passengers traveling to and from Haneda can experience the airline's recently opened Delta Sky Club at the airport, which features a premium bar serving seasonal cocktails, wines, beers, spirits, and Japanese sake, all of which are complimentary to guests. The Club also offers a specialty, made-to-order noodle bar and a delicious buffet bar that services international and Asian-inspired cuisine.
Source link