Travel
Delta Air Lines Joins Forces With Aviation Partners Boeing In Sustainability-Driven Winglet Deal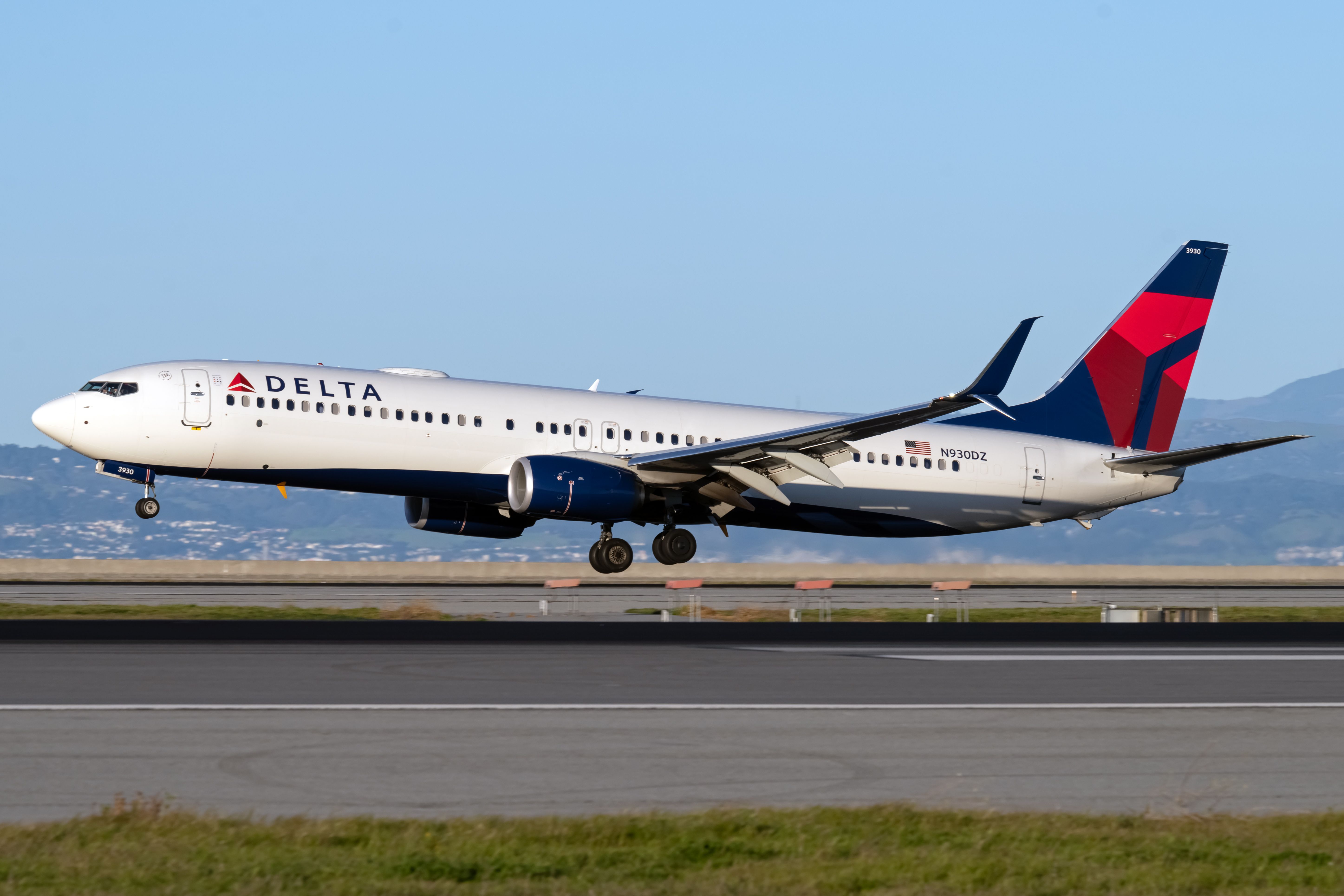 IATA/ICAO Code:

DL/DAL

Airline Type:

Full Service Carrier

Hub(s):

Boston Logan International Airport, Detroit Metropolitan Wayne County Airport, Hartsfield-Jackson Atlanta International Airport, Los Angeles International Airport, Minneapolis-St. Paul International Airport, New York JFK Airport, LaGuardia Airport, Salt Lake City International Airport, Seattle-Tacoma International Airport

Year Founded:

1929

Alliance:

SkyTeam

CEO:

Ed Bastian

Country:

United States
Airline Partners Boeing(APB) has announced that Delta Air Lines has ordered Split Scimitar Winglets. Delta Air Lines intends to outfit its fleet of Boeing 737-800 aircraft with these new winglets. It has also ordered winglets for a handful of its younger 737-900ER aircraft. The order is one of many that Delta has placed with APB in recent years. The winglets are a premium upgrade from those currently used on these aircraft. The new winglets will help reduce the total fuel consumed by the airplanes during flight, leading to better profit margins and a more sustainable operation.
A more sustainable fleet
Delta Air Lines recently purchased new winglets for its Boeing 737-800 aircraft fleet. Additionally, the airline has purchased winglets for select Boeing 737-900ER aircraft. APB makes the new winglets. The model selected by Delta is the Split Scimitar Winglets. The announcement of this investment comes shortly after Delta placed an order for Scimitar Blended Winglets to be equipped to 70 of its 757-200 aircraft.
The new scimitar-style winglets will be an improvement over the blended winglets. Photo: Vincenzo Pace I Simple Flying
Both of these new winglet types will be an improvement over the current winglets. The 757-200 and the 737-800 utilize APB's Blended Winglets. These scimitar-style winglets will offer greater fuel efficiency in flight. This improvement will create a larger profit margin for Delta by cutting costs. The airline will reduce its carbon emissions with these new upgrades as each aircraft outfitted with the new winglets will burn less fuel per flight. The Aviation Partners Boeing senior director of sales and marketing, Craig McCallum, stated,
"The recent challenges for the industry have forced many airlines to focus on efforts other than emissions reduction and operational efficiency""Delta's recent agreements to purchase additional APB winglet products is a clear indication of Delta Air Lines' unwavering dedication to building a more sustainable future for air travel."
A fuel-efficient history
Airline Partners Boeing is a joint venture between The Boeing Company and Airline Partners, Inc. It has been crafting airplane winglet technology since 1999. In that time, it has received over 9,500 orders for its winglet systems from airlines around the globe. It estimates that over the past two decades, its products have reduced fuel consumption by over 13.4 billion gallons, equating to 141 million tons of carbon dioxide.
Delta has utilized APB winglets for years. Photo: Vincenzo Pace | Simple Flying
Delta is a long-time supporter of the venture. Delta has utilized winglets from APB on its Boeing, 767-300ER, 737-800, 737-900ER, 757-200, 757-300 aircraft fleets. The Aviation Partners Boeing chief commercial officer, Patrick LaMoria, shared the excitement and gratitude of the organization regarding Delta's recent investments.
"We could not be more excited and honored to continue our partnership with Delta Air Lines to reduce aircraft fuel consumption and carbon emissions. We are inspired by Delta's ambitious sustainability goals and extremely grateful for their continued endorsement of APB products,"
Both parties involved in this deal are committed to reducing costs and emissions. In recent years, the companies' combined efforts have drastically reduced fuel consumption and carbon dioxide expulsion. The future looks bright for the soon-to-be upgraded fleet and the partnership between Delta and APB.
What do you think of this recent purchase? Let us know in the comments below.
Source: PR Newswire
Source link