Travel
Could South African Airways Be In Danger Of License Suspension?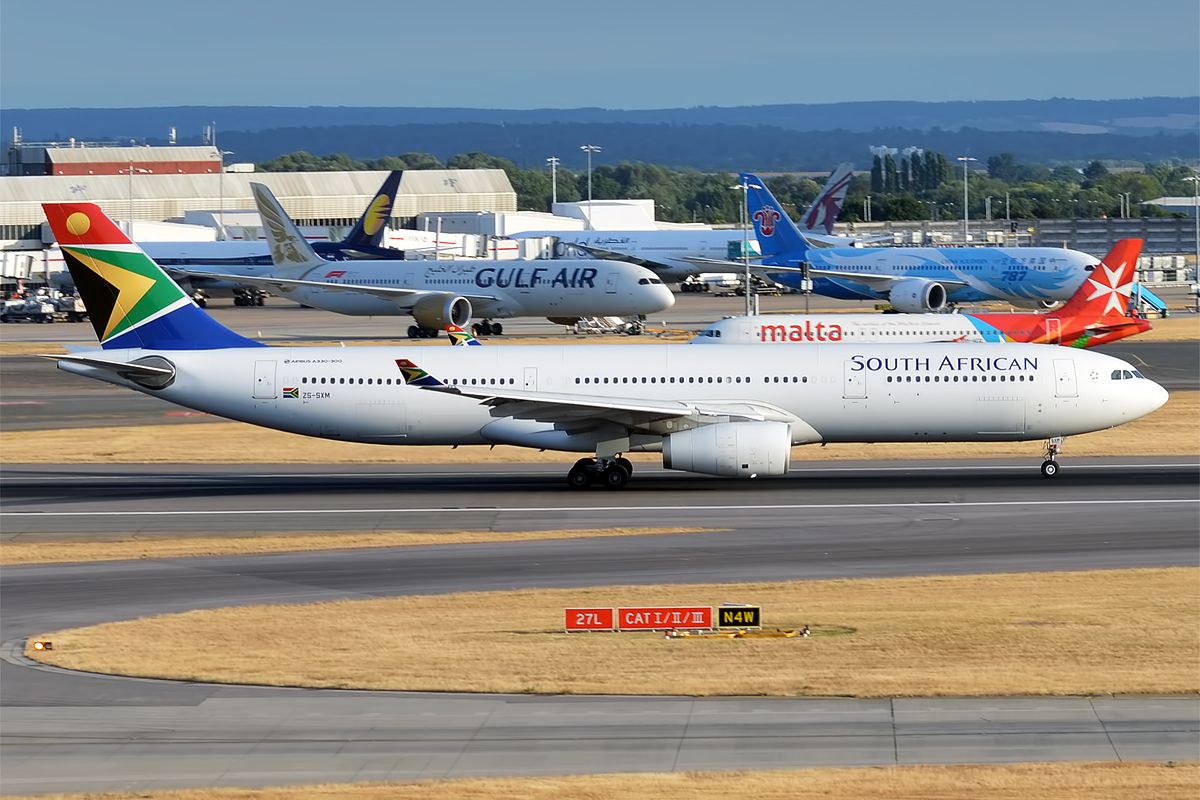 South Africa's homegrown aviation sector is at risk of shrinking further with the possibility of South African Airways (SAA) having its license suspended. The country's flag carrier is accused of failing to notify the Air Services Licensing Council that it had sold off a majority stake to a private party. Now, the council has told SAA that it must provide relevant documents within 90 days. A failure to do so will result in the suspension of the carrier's operating license.
A failure to comply with regulations
According to Independent Online, South Africa's Air Services Licensing Council is demanding that SAA provide three relevant documents within 90 days. These documents pertain to the sale of a majority stake to a private party, which in this case is Takatso Consortium.
The council notes that it suspected, on reasonable ground, that SAA had failed to comply with the Air Services Licensing Act in several ways:
The first was the airline's failure to disclose the sale to the Takatso Consortium. This was required because the sale resulted in SAA not being in active control of the air service.
The second breach pertained to an insufficient guaranteed amount for the sale. With the sale amount based on SAA's projected cash flow, the council believed the amount was not a fair representation of the figure.
Third, the airline failed to notify the council of changes to company "postholders," including the CEO.
The fourth breach pertained to the management of accounts, with the council not being provided a set of audited annual financial statements of the most recently completed financial year as certified by SAA's auditor or chief executive.
What will happen if SAA can no longer operate?
History has shown that open competition with multiple players leads to more options and lower prices. Thus, if SAA is forced to suspend its operations, South Africans will, unfortunately, see an escalation in the price of tickets.
The country's aviation sector has already been squeezed in recent times. Indeed, South African low-cost carrier Mango hasn't been operating for over a year now as it continues a lengthy business rescue process. However, the airline was dealt another blow after it recently had its operating license suspended.
In June, Comair suspended operations due to a lack of funding. However, the airline's rescue practitioners later revealed that this critical funding had not been received, subsequently recommending that the airline be liquidated. Comair was a key partner for British Airways, with the firm operating domestic South African services in conjunction with British Airways' international flights. The Comair-operated aircraft flew in British Airways livery, essentially operating as an extension of the UK carrier.
With these significant players now out of the market, travelers within South Africa must deal with fewer options. A smaller pool of available seats on various routes will most certainly look to higher ticket prices as the remaining airlines deal with increased demand. Currently, three airlines remain as domestic airlines in South Africa: SAA, Lift, and FlySafair.
Do you think SAA will be able to provide the necessary documents in time? And what will happen if it is in breach of regulations? Share your thoughts by leaving a comment.
Source: Independent Online (IOL)
Source link