Travel
Connecting Between London Heathrow Airport's Terminals: A Brief Guide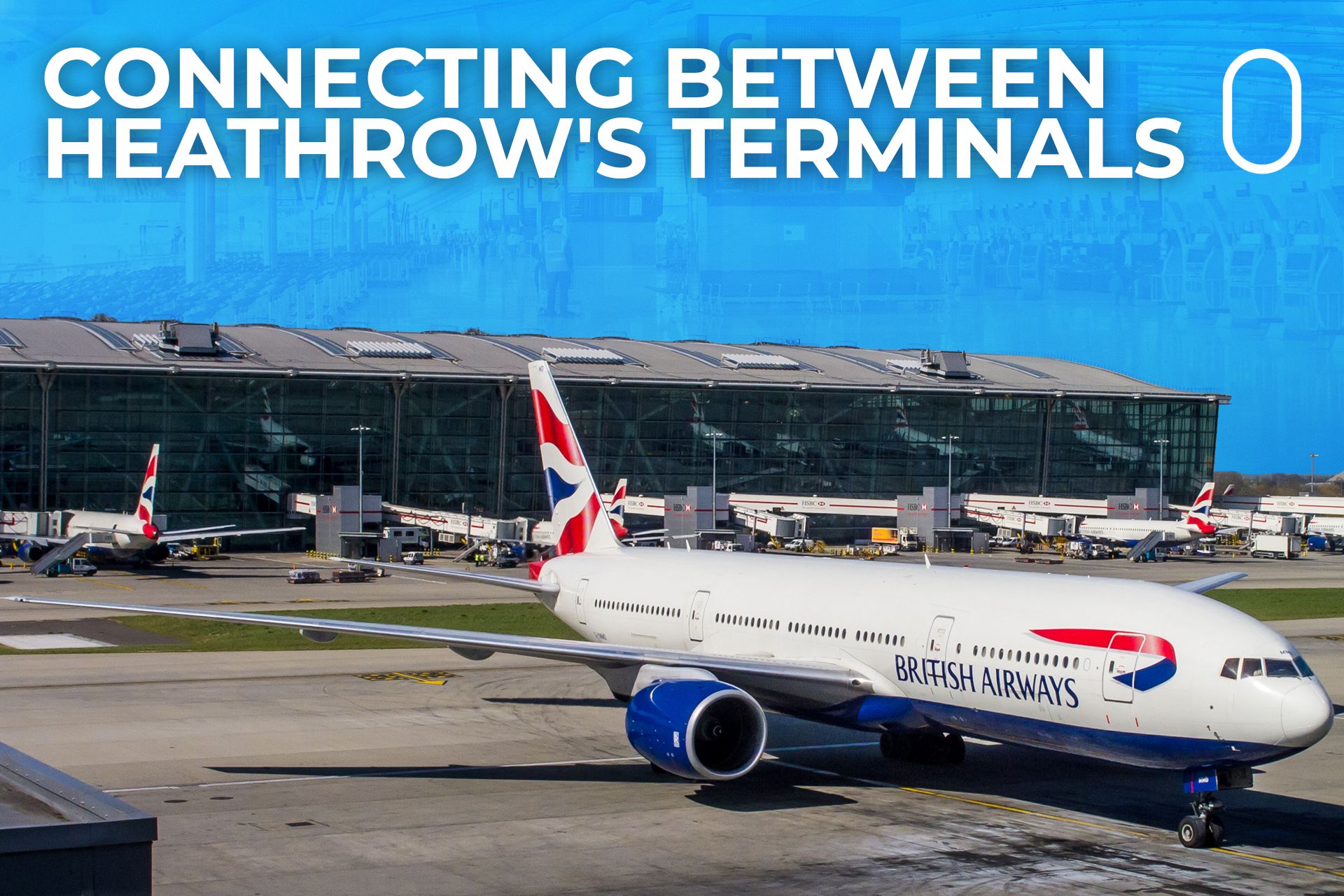 London Heathrow is one of the busiest airports in the world and one of the most connected globally. With four main terminals (since the closure of Terminal 1), passengers often need to connect between them. This is not as slick as at some airports. Landside connections, in particular, can take some time.
Connecting at London Heathrow
Most large, or hub, airports have plenty of connecting flights. London Heathrow, however, has the most in the world. Hartsfield–Jackson Atlanta International Airport (ATL) may beat it as the busiest airport in the world, but not for possible connection options. OAG regularly looks at this data and has placed Heathrow in the top position for many years. It shows that at its peak (in 2018, well before COVID changed these things), Heathrow Airport offered up to 66,000 possible international connections between flights within a six-hour window.
The best airside connections at Heathrow are, of course, within the same terminal. This will sometimes (but not always) be the case when connecting between flights within the same airline alliance. Taking the oneworld alliance as an example shows this well. Alliance flights are spread between Terminals 3, 4, and 5.
British Airways is largely in Terminal 5 but also has many flights in Terminal 3. Many other airlines are based in Terminal 3 (including Cathay Pacific, Iberia, Japan Airlines, Finnair, American Airlines, and Royal Jordanian). But Qatar Airways and Royal Air Maroc are based in Terminal 4.
British Airways is based in Terminal 5, but also operates from Terminal 3. Photo: British Airways
To make things more confusing, there continue to be regular changes to this. Operations were changed significantly during COVID, and locations are still getting back to normal. As just one example, British Airways has confusingly just moved many of its Terminal 3 flights into Terminal 5 (but maybe not for that long), and Iberia has just moved out of its long stay in Terminal 5. Terminal 4 was closed, and airlines relocated to the other terminals.
Airside connections – shuttle buses
Connecting within the same terminal is quick. All terminals have a simple return route to the same terminal, usually involving re-clearing security.
The published official minimum connection times for the airport reflect this well. For example, when connecting between flights within Terminal 5, a connection time of 60 minutes is allowed for tickets. If changing terminals, this is increased to 90 minutes.
Flight connections area in Terminal 5 Heathrow. Photo; British Airways
When connecting between terminals, passengers use buses provided by Heathrow Airport. These depart from a fixed airside area within each terminal (clearly marked with purple "Flight Connections" signs) and run between all terminals. Heathrow Airport claims buses run at least every six minutes.
Airside, you follow signs to Heathrow terminal bus connections. Photo: Heathrow Airport
Landside connections – using public transport
If you have separate tickets and need to check in again, or need to collect baggage, then you will have to make a landside collection after clearing UK immigration.
Landside, you cannot make use of the Heathrow Flight Connections buses and instead must use public transport to travel between terminals. This is free but can be confusing for those not used to London.
The London Underground station in Terminal 4. Photo: Justin Hayward / Simple Flying
You can transfer landside using the London Underground or the Heathrow Express. The London Underground and new Elizabeth Line require an Oyster card or a credit/debit card to touch in and out, but if only traveling between airport stations, you will not be charged. For the Heathrow Express, you need to collect a free transfer ticket from a ticket machine.
Landside, free connections are offered within Heathrow Airport. Photo: Justin Hayward / Simple Flying
While it may be tempting to use the Heathrow Express, the standard Underground is often the best choice. While the Heathrow Express provides a premium, faster service to London, the Underground is simply more frequent and more convenient for shorter transfers.
London Underground is free within the airport, but not to central London of course. Photo: Getty Images
Bus connections between terminals are also possible but are usually slower, and you have to pay for these (again, using an Oyster card or a credit/debit card). The free travel zone for buses around Heathrow ended in 2021. Late at night or very early in the morning, bus connections may be the only option, however.
There are paid bus connections between all terminals. Photo: Justin Hayward / Simple Flying

 
The best train connections between specific terminals are:
Terminal 2 and Terminal 3: Walk through the connecting underground tunnel (around five minutes)
Terminal 2/3 and Terminal 4: Take either the London Underground Piccadilly Line or the Elizabeth line. Trains run around every five minutes, with a total connection time of 15 to 20 minutes. Note that the Underground only runs in one direction from Terminal 4 to Terminal 2/3. To move the other way, use the Heathrow Express or Elizabeth Line.
Terminal 2/3 and Terminal 5: Likewise, take either the London Underground Piccadilly Line or the Elizabeth line.
Terminal 4 and Terminal 5. Transfers are slightly more complicated as there is no direct connection. You can take the Elizabeth Line, the Heathrow Express, or London Underground. With all options, you need to transfer trains at Heathrow Terminal 2/3. These connections take longer, allow around 30 minutes.
The London Underground connects all terminals. Photo: Justin Hayward / Simple Flying
Connections at Heathrow are not that difficult, but the use of standard public transport rather than airport-provided transport is at first confusing. Feel free to discuss more about Heathrow connections, and share your experience and tips in the comments.
Source: OAG
Source link