Travel
China, India & Israel: Nigerian Carrier Air Peace Eyes Network Expansion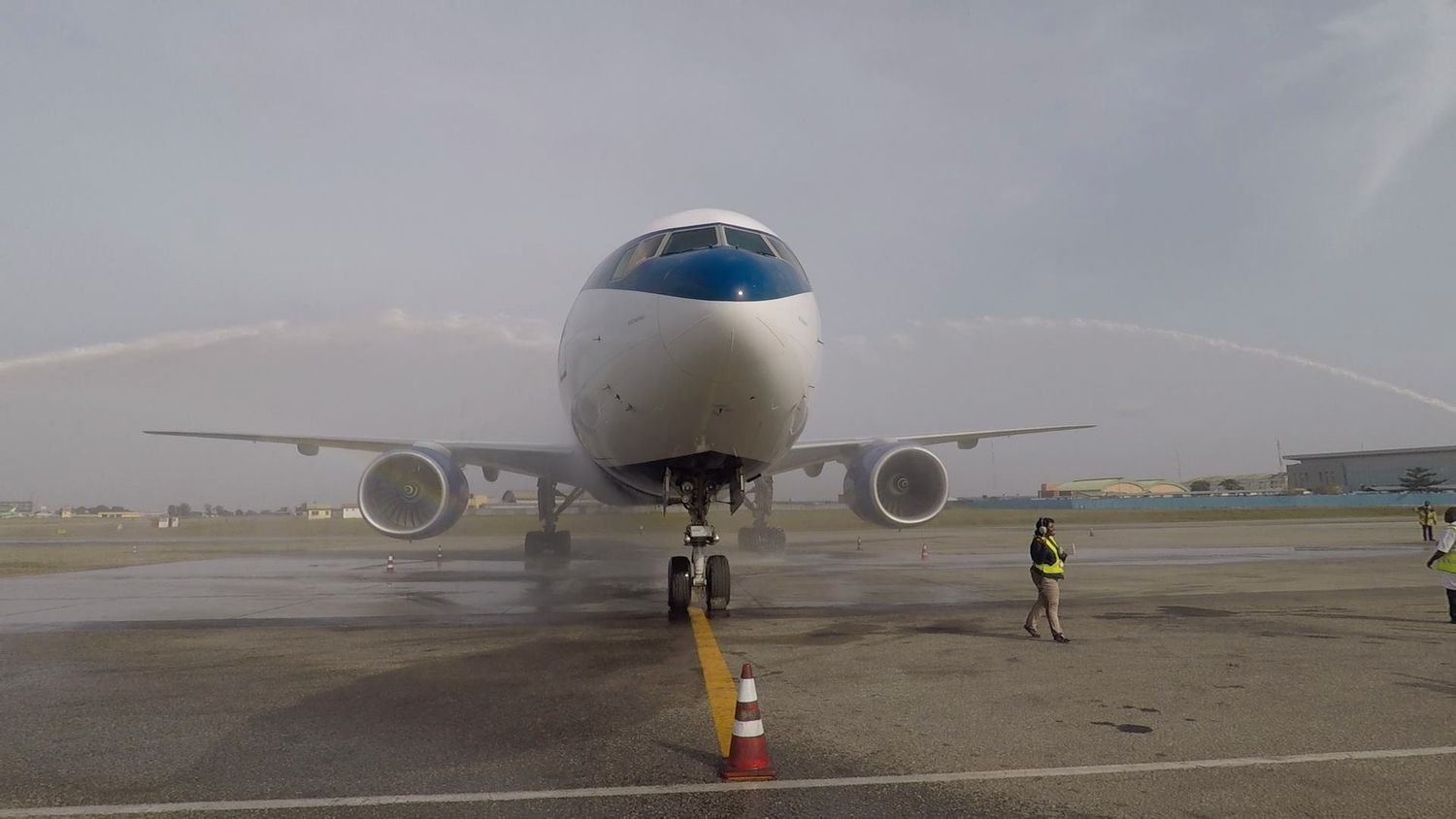 Nigeria's leading airline Air Peace is aiming for a major Asian network expansion as it has announced flight operators to China and India in response to passenger demand. The inaugural flights are scheduled for later this month, and will be followed by a new service to Israel.
From Nigeria to Asia
Air Peace will be extending its wings to Guangzhou with an initial once-weekly flight beginning on July 13th. Similarly, the airline will be touching down in Mumbai with twice-weekly flights and hopes to increase frequencies on both routes when operations garner enough momentum.
According to the spokesperson of Air Peace, Stanley Olisa, the expansions to China and India would further reinforce bilateral relations between Nigeria and both countries. As to why the two specific cities were chosen instead of the capitals of both countries, he said:
"Guangzhou and Mumbai are not new terrains for Air Peace as we have operated a number of special/evacuation flights into both cities in the past."
From Nigeria to Israel
Olisa also stressed that plans to launch a route to Tel Aviv are also in the mix. Like the Asian destinations, the Israeli capital is not new terrain for Air Peace as the Nigerian carrier had performed an evacuation flight for over 270 Israelis in March 2020. The flight transported 65 passengers from Lagos and proceeded to Abuja for another 209 passengers before arriving safely in Tel Aviv on a Boeing 777-300 registered as 5N-BWI.
The chairman of Air Peace, Allen Onyema, had described the flight as historic as it was the first time Nigeria and Israel had a direct flight. Previous attempts had failed due to administration problems regarding flight permits. He also expressed hope that eventually, down the road, the two countries would have a scheduled direct flight between Lagos and Tel Aviv.
Two years later, that hope has been realized. In line with Onyema's vision, Olisa emphasized that these three new destinations were further proof of Air Peace's commitment to connect Nigerians effortlessly to other parts of the world and strengthen socio-economic ties between Nigeria and other countries. Olisa said:
"Air Peace is unflinchingly committed to reducing the air travel burden of Africans, and we will continue to grow our route network and modernize our fleet strategically."
The flight time to Tel Aviv is approximately over 10 hours. With three new long-haul routes, Air Peace will be utilizing its Boeing 777-300s, of which only two are currently in active service. Air Peace has a third Boeing 777 but in the -200 variant, and the 23-year-old aircraft has been parked in Cairo since July last year.
The undeniable growth of Air peace
Despite being a little less than a decade in operations, Air Peace has grown tremendously and recovered rather aptly from the wrath of the pandemic. Before the pandemic, the Nigerian carrier launched a new route to Dubai in 2019 and another route to Johannesburg in 2020. The airline has 20 domestic and seven regional routes, not forgetting the list of international routes growing steadily this year, the most recent being its Niamey service added in March.
Following a "no city shall be left behind" mantra, Air Peace is looking to continue building strategic network connections from its base in Terminal 2 of the Murtala Muhammed International Airport. And suppose three new route expansions weren't enough. In that case, the airline is soon looking to touch down at two other African destinations – Malabo in Equatorial Guinea and Kinshasa in the Democratic Republic of Congo. Undeniably, Air Peace is set to break through barriers for Nigeria this year.
Source link