Travel
Capacity Boost; Emirates To Swap Boeing 777s For Airbus A380s On Perth Route From December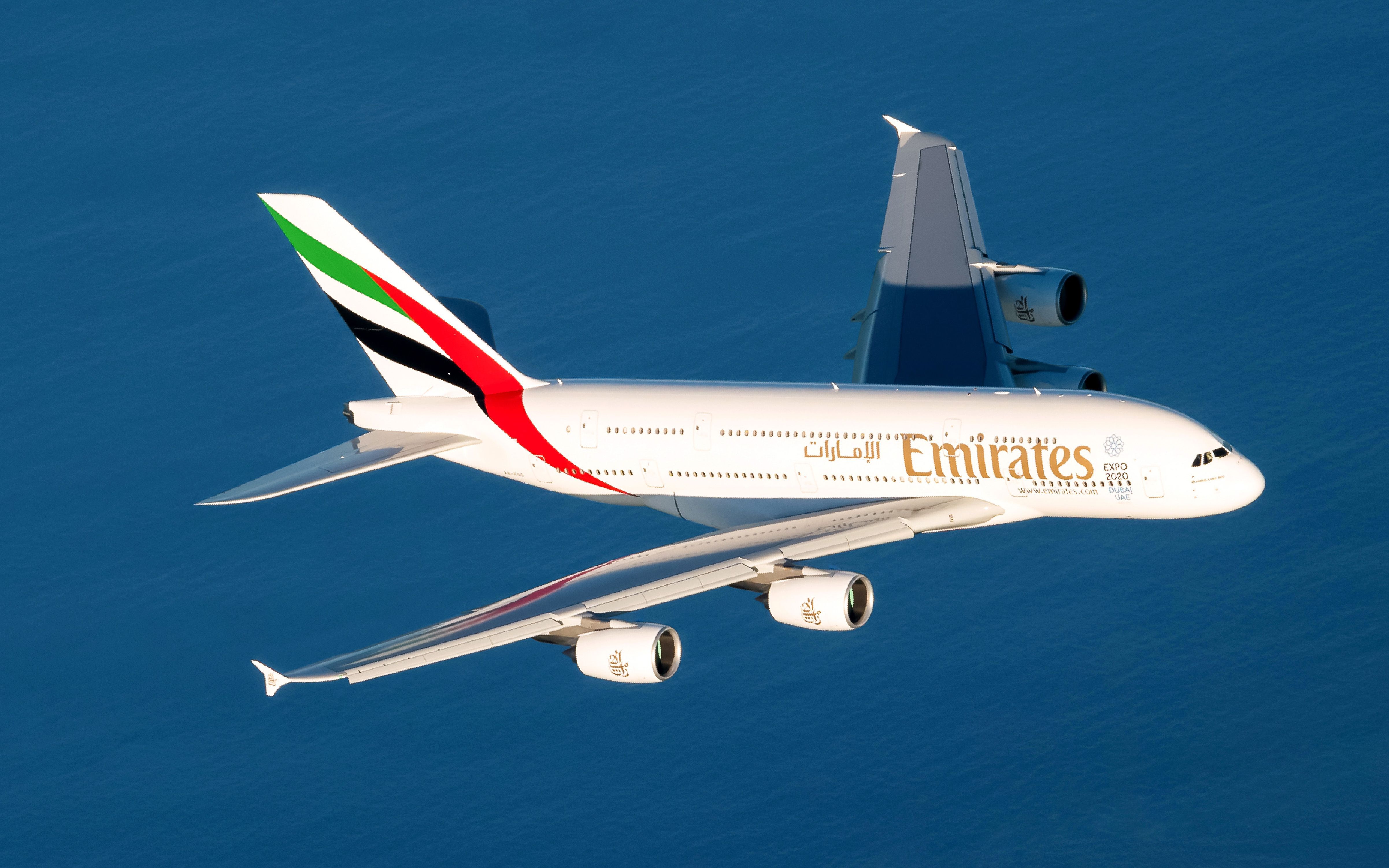 IATA/ICAO Code:

EK/UAE

Airline Type:

Full Service Carrier

Hub(s):

Dubai International Airport

Year Founded:

1985

CEO:

Ahmed bin Saeed Al Maktoum

Country:

United Arab Emirates
Emirates will once again be sending its flagship Airbus A380 to Perth. From December 1st, the airline will upgauge its daily service from Dubai (DXB) to Perth (PER) from the current Boeing 777-300ER to the Airbus A380.
The change will provide a daily seat capacity of around 500 in each direction, depending on the aircraft configuration. Emirates' new Premium Economy product is not currently available to book on the route.
The Airbus A380 service to Perth will complement Emirates' existing superjumbo services, with daily flights to Brisbane (BNE), and twice daily to both Melbourne (MEL) and Sydney (SYD).
The flight schedule
Emirates flight EK420 has a block time of 10 hours 35 minutes, departing Dubai at 2.45 am, and arriving in Perth at 5.20 pm the same day.
The return leg, flight EK421, has a block time of 11 hours 5 minutes, departing Perth at 10.20 pm, and arriving back in Dubai at 5.25 am the next day.
Emirates' divisional vice president Australasia, Barry Brown, said,
"The reintroduction of our flagship A380 aircraft to our Perth services is an important milestone and highlights our longstanding commitment to the Australian market. It comes as we celebrate 20 years of flying to Perth. It's exciting to be boosting our services in line with what can only be described as exponential demand. It's a testament to our superior offering and the ongoing support of the Australian people who trust us with their travels."
Emirates is the largest operator of the Airbus A380, with over 100 in its fleet. Photo: Emirates 
Over at Perth Airport, the response was just as positive, with CEO Kevin Brown stating,
"Perth Airport is delighted to welcome back Emirates A380 aircraft. We are seeing strong demand for international travel and the additional seats will certainly be welcomed by our customers looking to reconnect with family and friends, take a well-deserved break or do business across Emirates' global network."
Celebrating 20 years of flying to Perth
The news comes as Emirates celebrates 20 years of flying to the Western Australian city. The airline first operate from its home in Dubai to Perth in August 2002, and since that inaugural flight, it has flown close to 6 million passengers between the two cities, on over 24,000 flights.
The service began as four-weekly, but was soon upgraded to daily in May 2003 as a result of the high demand. In a sign of its commitment to the route, Emirates went on to open a lounge at Perth Airport in February 2006.
Emirates is in the process of rolling out Premium Economy across its fleet of Airbus A380s. Currently, Sydney is the only Australian route to see this new product. Photo: Emirates
Emirates is the largest operator of the Airbus A380, with over 100 of the type in its fleet. 52 of these are currently being retrofitted to feature the airline's new Premium Economy cabin. Despite the airline having successfully found a niche for the superjumbo, Emirates' CEO Tim Clark is keen for Airbus to develop a replacement aircraft for the Airbus A380 in the future.
Want to see more of Emirates' Premium Economy cabin? Take a look at this flight review from the Simple Flying team.
Perth is not the only airport in the Emirates network to see the return of the Airbus A380 this year; just last week, the airline announced that the aircraft will return to Munich (MUC) from September.
Have you flown on Emirates' Airbus A380 to Australia? Share your experiences by commenting below.
Source link