Travel
Based On The 707's Prototype: The Story Of Boeing's C-135 'Stratolifter'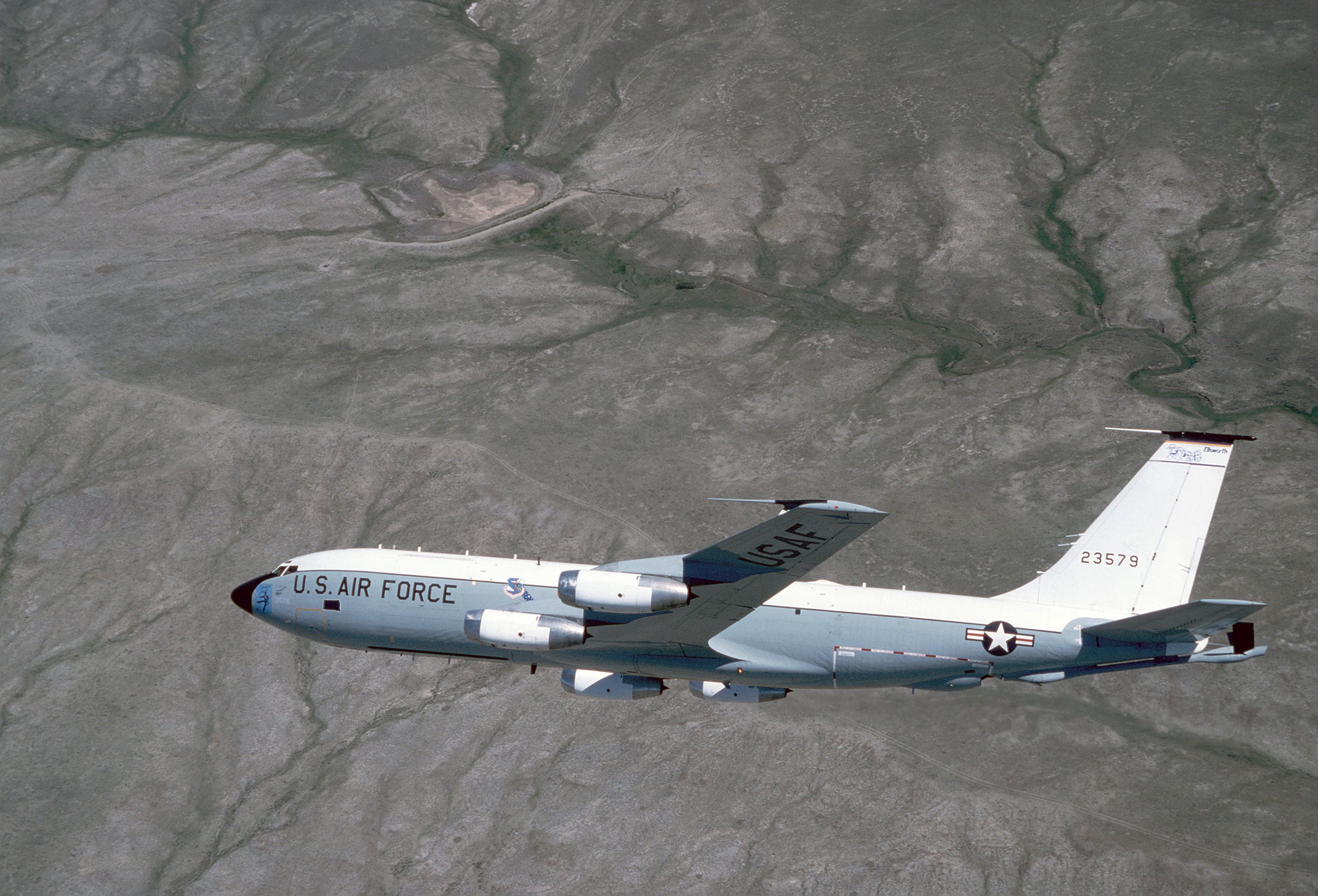 Stock Code:

BA

Date Founded:

1916-07-15

CEO:

Dave Calhoun

Headquarters Location:

Chicago, USA

Key Product Lines:

Boeing 737, Boeing 747, Boeing 757, Boeing 767, Boeing 777, Boeing 787

Business Type:

Planemaker
The Boeing C-135 Stratolifter was an American military transport aircraft developed from the Boeing 367-80 jet airliner, the same plane that also was the inspiration for the Boeing 707. When Boeing began to think about building a narrowbody jet airliner in the early 1950s, they gambled in the hope that the American Air Force would place an order with them for a jet-powered aerial refueling tanker.
At the time, the military's aerial refueling and cargo aircraft were propeller-driven planes like the piston-powered Douglas C-124 Globemaster II and C-133 Cargomaster turboprop. While both aircraft could carry large payloads, they were fast, becoming obsolete as we moved towards the jet age.
Congress approved 50 C-135 for the Air Force
Boeing's gamble paid off in May 1960 when Congress placed an order for 50 C-135 planes. As a derivative of the C-135 tanker, which was already in production, the government knew that making a cargo transport from the tanker would save money.
Despite placing an order for 50 planes, the C-135 was meant to be a temporary measure while specialized cargo transports like the Lockheed C-141 Starlifter were being developed.
Like with many things, when short-term necessity forces you to cut corners, the C-135 transport had some downsides. Firstly the floor of the aircraft was ten feet off the ground, which meant that ground handling equipment was needed for loading and unloading. It also had a side loading cargo door, limiting the size of what could be loaded onto the plane.
The plane's range was also restrictive as it could only fly 6,000 miles and had no inflight refueling capabilities. This meant that the aircraft could not operate from the lower 48 states to some of the American military bases on the Pacific Rim. In addition, it required long runways for taking off and landing, which restricted where the plane could operate.
60 C-135 Stratolifters were built
When the Lockheed C-141 entered service with the Air Force in 1965, the cargo versions of the C-135 were modified for use as reconnaissance aircraft and staff/VIP transport. Of the 820 airframes built, the vast majority were KC-135A Stratotankers, equipped to provide mid-air refueling.
In total, during a production run from 1960 until 1963
60 Boeing C-135 Stratolifters were built and comprised of the following variations:
18 C-135As, of which most were later converted to become ariel command centers and VIP transports.
27 C-135Bs were built, of which ten were modified for weather reconnaissance.
3 C-135Cs originally built for weather reconnaissance were modified to be used as transports.
12 C-135Fs were built for the French Air Force to be used as multirole tanker/cargo and troop carriers
Specifications and general characteristics
General characteristics:
Crew: 3: pilot, copilot, load master
Length: 136 feet 3 inches
Wingspan: 130 feet 10 inches
Height: 41 feet 8 inches
Wing area: 2,433 square feet
Empty weight: 98,466 lbs empty operating weight 124,000 lbs
Gross weight: 297,000 lbs
Max takeoff weight: 322,500 lbs
Powerplant: 4 × 4 Pratt & Whitney TF-33-PW-102 low-bypass turbofan engines , 18,000 lbs thrust each
Performance:
Maximum speed: 580 mph
Range: 3,450 miles
Service ceiling: 50,000 feet
Rate of climb: 4,900 feet per minute
Source link