Travel
Analysis: How SpiceJet's Financial Health Has Prompted An Investigation And Multiple Safety Incident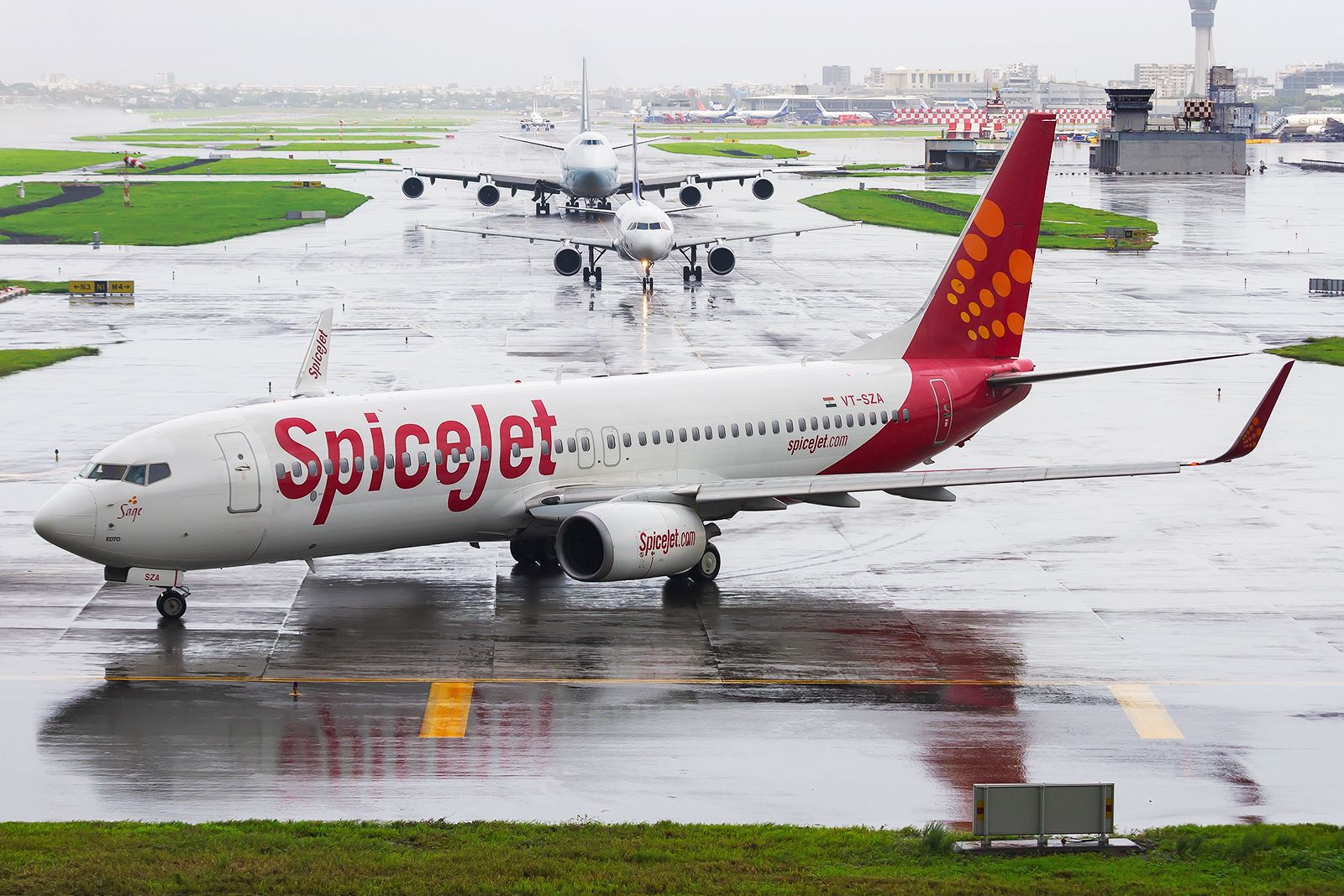 SpiceJet challenging three months came to a head on Thursday with India's aviation regulator issuing the airline a show-cause notice. The notice came after eight safety incidents in 10 weeks, raising doubts over the internal processes being followed across the carrier. Let's analyze the airline's current struggles and how they might be linked to its financial status.
No spare parts
In its one-page letter, the Directorate General of Civil Aviation (DGCA) spoke bluntly about the possible reasons behind SpiceJet's current woes. In particular, the watchdog points to SpiceJet's September 2021 financial review, where it noted the carrier was placed on "cash and carry" by most of its suppliers.
Cash and carry mean SpiceJet can only access spare parts for its planes upon immediate payment. However, with the airline struggling with cash, it has resorted to flying with minimum equipment lists (MELs). MELs allow pilots to temporarily fly with some parts malfunctioning, subject to DGCA approval, SpiceJet has been frequently using this power due to a lack of spares.
SpiceJet's entire fleet has been suffering from different issues, leading to concerns that passengers may be at risk. Photo: Akshay Mantri
While each of the eight incidents has different causes, many might be due to "inadequate maintenance actions," as described by the DGCA. This is almost certainly a direct result of the lack of spare parts for the airline's Q400 and 737 fleets, causing onboard systems to malfunction or even more serious issues like smoke in the cabins.
Oversight
The financial stress of the pandemic has also contributed to "poor internal safety oversight," inducing repeated mistakes by maintenance teams and crews. Even before the spate of recent incidents, SpiceJet had been fined by the DGCA for failing to meet training requirements and suspending 90 pilots from flying the 737 MAX.
The DGCA made it clear that it has seen major red flags in SpiceJet's operations and deduced that "SpiceJet has failed to establish a safe, efficient, and reliable air service." An improvement of the safety culture at the airline will be the top priority currently, with the larger public raising eyebrows as well.
SpiceJet's rapid 2019 expansion came to a sudden halt during the pandemic, leaving the carrier struggling to pay its costs for months. Photo: Akshay Mantri
However, SpiceJet MD Ajay Singh has come out against general safety failing at his carrier, calling the issues "trivial" in a statement to ANI,
"SpiceJet (has been) running a safe airline for 15 years. (The) kind of incidents being talked about are trivial and happen on a daily basis in (all) airlines…But one or two incidents of SpiceJet being highlighted in the media, that is not okay… doesn't mean any airline is unsafe."
Big change
While the DGCA has not opened a full inquiry yet, it has summoned SpiceJet's accountable manager within three weeks for an assesment of why it should not investigate the carrier at large. To prevent further issues and sanctions, SpiceJet will have to make significant changes to its operations and safety oversights, which may have to include reducing flights and sourcing more spare parts. With safety at risk, no one is taking any chances for the future.
What do you think about SpiceJet's current crisis? Let us know in the comments.
Source: ANI via Hindustan Times
Source link