Travel
Almost 2 Million Passengers: Norwegian Enjoys Best Month Since The Onset Of Coronavirus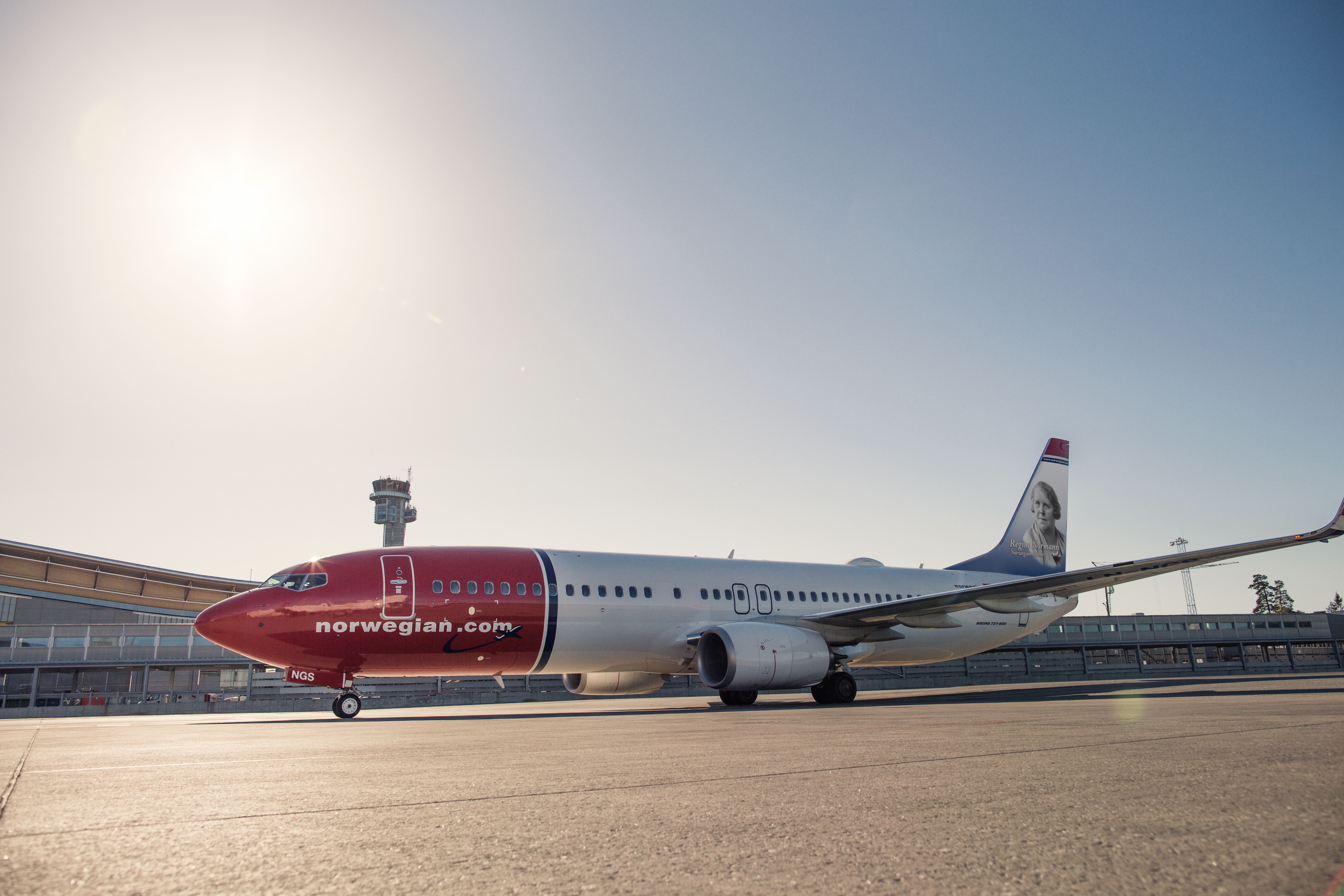 Norwegian is celebrating its best month since the COVID-19 pandemic took a devastating toll on the global aviation industry. The airlines carried nearly 2 million passengers in June 2022, marking a 19% increase to May 2022 and a whopping 759% increase compared to the same period last year. Norwegian's achievement is nothing short of a Herculean feat since it comes at a time when several European airports and airlines are battling a crippling staffing crisis, making it extremely difficult to run day-to-day operations.
CEO of Norwegian, Geir Karlsen, said,
"I am very satisfied that we operated almost 100 percent of our 400 to 450 daily scheduled flights this month. It has been a challenge due to a strike amongst aircraft technicians in Norway and the constraints at certain airports in Europe."
Let's take a closer look at how the Nordic carrier performed.
Impressive numbers
For the month of June, Norwegian carried 1,937,318 passengers compared to just 225,509 in June 2021. Although the latest figures are still leaps and bounds away from the nearly 3.5 million passengers carried in pre-pandemic June 2019, they reaffirm the carrier's growth trajectory. Even the load factor surged by 22% to 84.9%.
Norwegian carried nearly 2 million passengers in June 2022 and operated 68 aircraft on average. Photo: Norwegian
Norwegian's total capacity, measured in available seat kilometers (number of available passenger seats multiplied by flight distance), was increased by 811% to 2,924 million in June this year. More importantly, the Revenue Passenger Kilometers (the number of sold seats multiplied by flight distance) increased to 2,482 million from just 202 million in June 2021, a massive increase of 1,129%.
The carrier operated 99.1% of its scheduled flights this month, and from those, 69.6% of flights departed on time. Furthermore, 93% of all flights arrived at their destination on time or no more than an hour late.
Solid recovery
Norwegian has been posting reasonably consistent growth over the last few months, and June's figures represent another step in the right direction. As Simple Flying reported, the carrier hit a major milestone in the second half of last year as it carried more than one million passengers for two months straight.
However, traffic dropped from December 2021 onwards owing to the deadly Omicron variant that scared the general public once again. Numbers stayed dim until March as the threat of the new variant was still relatively prevalent. Norwegian's passenger numbers crossed the million mark once again in April 2022 and have been steadily increasing since then. If all goes well, the carrier will cross the 2 million mark this month and soon achieve pre-pandemic numbers.
Despite staff shortages at several European airports, Norwegian operated nearly all of its scheduled flights. Photo: Norwegian
Below is a table representing passenger numbers over the last 12 months.
| | |
| --- | --- |
| Period | Number of passengers carried |
| June-21 | 225,509 |
| July-21 | 695,830 |
| August-21 | 790,220 |
| September-21 | 977,719 |
| October-21 | 1,203,205 |
| November-21 | 1,005,380 |
| December-21 | 931,917 |
| January-22 | 637,376 |
| February-22 | 643,089 |
| March-22 | 940,149 |
| April-22 | 1,400,396 |
| May-22 | 1,628,040 |
| June-22 | 1,937,318 |
Data source: Norwegian
What do you make of Norwegian's passenger numbers for June 2022? Let us know your thoughts in the comments.
Source link