Travel
Air Tanzania Eyes Boeing 787 London Launch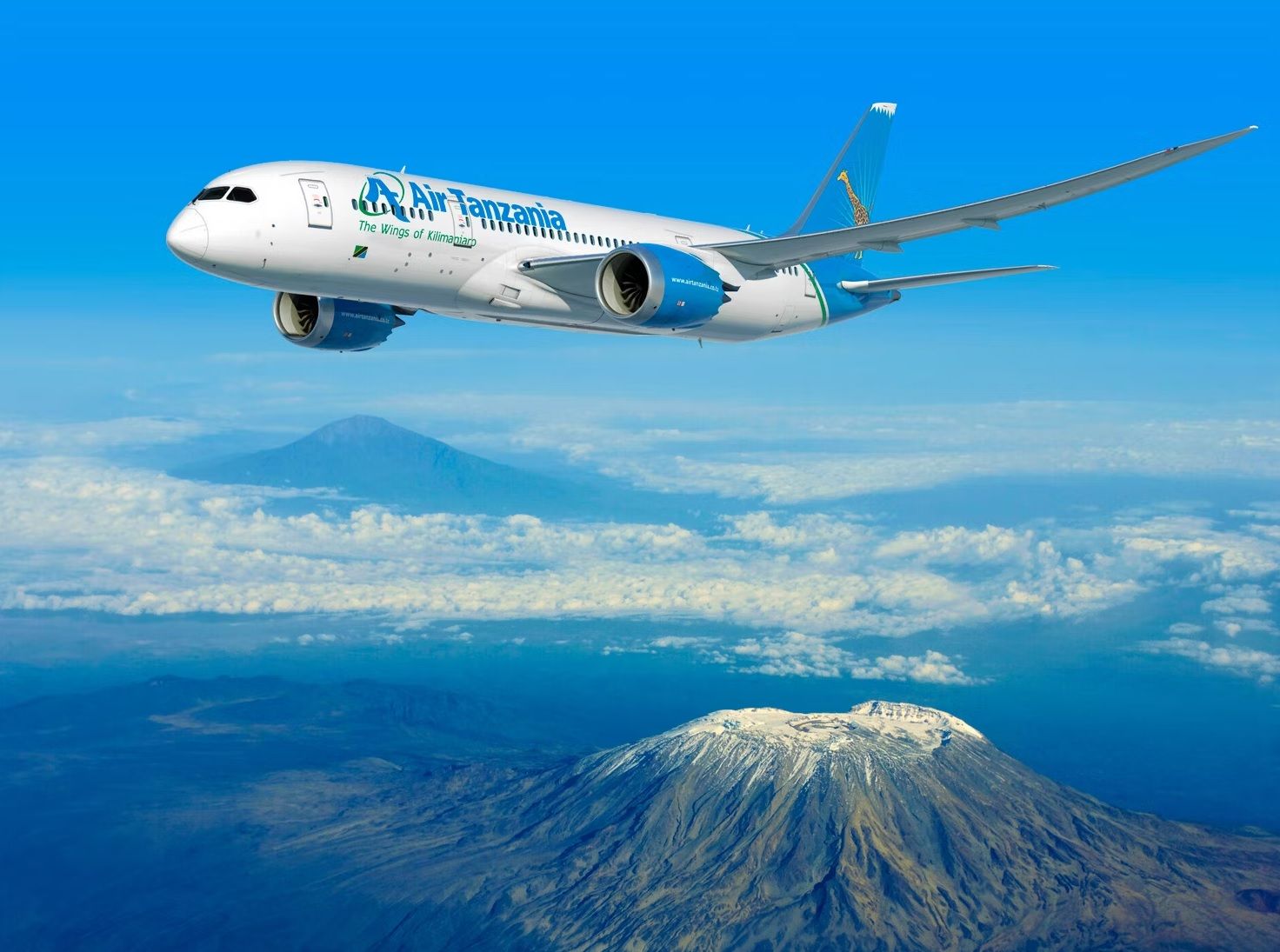 Air Tanzania plans to serve London "by" 2023, according to the carrier's CEO. While "by" 2023 suggests that means by the start of the year, that's probably optimistic. Indeed, the small, state-owned airline was characterized by Focus Africa a year ago as "another vanity project spiraling out of control." Still, London would be less financially risky than Kenya Airways' Nairobi-JFK.
Loss-making Air Tanzania's mention of UK service comes as it discloses plans to add routes to Ghana, Nigeria, and the Democratic Republic of the Congo, in part to help with the nation's economic development. London would be Dar es Salaam's second Europe route, joining long-standing KLM from Amsterdam.
We've been here before
There's a sense of déjà vu. In 2019, Air Tanzania secured slots at London Gatwick and was reportedly to begin a 3x weekly Dar es Salaam-Kilimanjaro-London service. That routing was designed to grow tourism to the county, full as it is of wildlife and natural splendor.
Of course, one-stop, with a longer trip time, would be less competitive if it wanted to attract wider Africa-bound passengers, meaning probably lower fares. However, Ethiopian Airlines, for example, has various one-stop flights between Europe and Addis Ababa, although typically involving thinner routes, while RwandAir serves London Heathrow via Brussels. And many non-African carriers, notably Air France and Turkish Airlines, serve the continent on a one-stop basis.
It's unknown if Air Tanzania would fly nonstop or, as previously planned, operate via Kilimanjaro (JRO). Other airports are shown for reference. Image: GCMap.
Stay aware: Sign up for my weekly new routes newsletter.
Dar to London
Despite Air Tanzania's plan, London didn't take off, and there's no indication if it'd stick with that one-stop option or fly nonstop, or, for that matter, serve Gatwick or try to acquire slots at London Heathrow. RwandAir initially served Gatwick before shifting to Heathrow, hoping to secure higher fares, albeit with higher airport charges, and more 'prestige'.
According to booking data, Dar-London had approximately 58,000 roundtrip passengers in 2019. This meant Dar was – and remains – London's third-largest unserved market in sub-Saharan Africa, behind only Harare and Entebbe. And not, surprisingly, London was the Tanzanian city's largest unserved market inside and outside Africa. It'd also be good for fresh produce in the cargo hold.
Despite being a 9% longer route than Nairobi-London, Dar's average passenger fare was a quarter lower in 2019, according to booking data. It helps to explain why it remains unserved.
Previously served by BA
In the relatively recent past, BA connected London with Dar es Salaam. It ran for years until March 2013, almost a decade ago. It deployed three class, 189-seat B767-300ERs on the 4,655-mile (7,492km) airport pair.
The last of its B767s were retired in late 2018, effectively replaced by 214-seat B787-8s. After Entebbe ended in October 2015, BA now serves only Nairobi in East Africa.
Air Tanzania's B787s
State-owned airlines often have a heavily mixed fleet, and Tanzania's flag carrier is no exception. Its motley fleet comprises four A220-300s, five Dash-8-Q400s, and, naturally, two B787-8s. In addition, two B737 MAX 9s, one B767-300F, and another B787-8 are on order. (It has one Dash-8-Q300, but it's in storage.)
Its B787s have 252 seats, with 22 fully flat business seats and 240 seats in economy. The first example, registered 5H-TCG, arrived in July 2018, followed by 5H-TCJ in October 2019.
According to Cirium and Flightradar24, its B787s are presently used on three routes: nonstop to/from Mumbai, Dar to Guangzhou, and from Guangzhou to Dar via Zanzibar.
What do you make of it all? Let us know in the comments.
Source link