Travel
Air Peace Suspends Johannesburg Flights Amid Visa Delays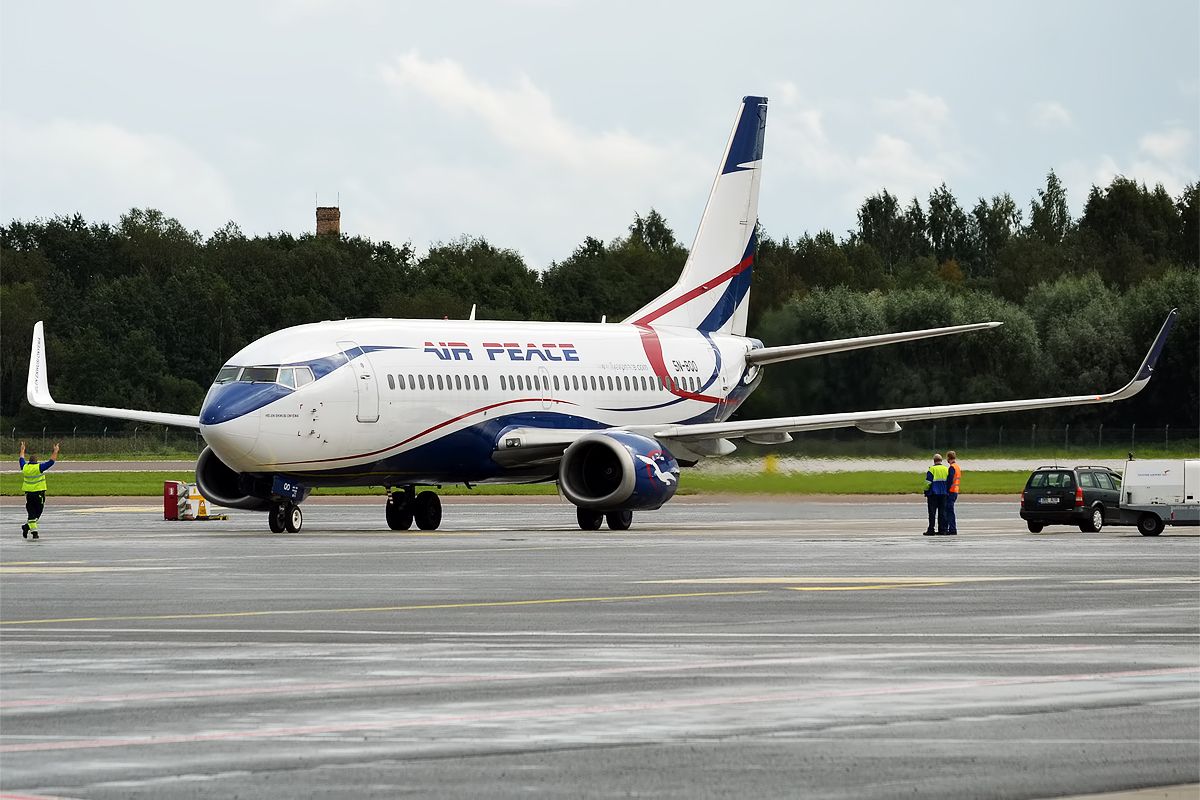 Nigeria's Air Peace announced yesterday that it would be suspending its flights to Johannesburg in South Africa. The suspension has been prompted by delays in visa approvals and fuel scarcity. It will come into effect on August 22 and is currently set to last until at least October 8.
The airline stated that the delayed issuance of South African visas to travelers had resulted in "abysmally low" load factors on flights to Johannesburg. However, Air Peace says it has been in contact with the South African High Commission in Lagos, informing them of the situation. As such, it has high hopes that it will have improved within 60 days, hence the October 8 scheduled resumption.
Since June, Air Peace normally operates a twice-weekly service between Lagos Murtala Muhammed International Airport (LOS) and Johannesburg OR Tambo International Airport (JNB). It departs every Wednesday and Saturday. The six-hour flight is now operated by one of the airline's Embraer E195-E2 aircraft. While the E2 is very spacious for a regional jet, this is still quite the difference from the widebody comfort of the Boeing 777-300 that used to fly on the route when it was once-weekly up until the end of May.
Air Peace said that passengers who were going to travel during the time of the planned suspension could rebook their flights for before August 22 or after October 8. Alternatively, they can request a refund via the airline's customer service.
Air Peace currently operates the Embraer E195-E2 on the route. Photo: Embraer
Other LOS – JNB options
However, passengers between the two destinations will not be stranded during this time. There are other non-stop options between LOS and JNB. Togo's ASKY Airlines operates flight KP72, originating in Lomé (LFW) and flying to JNB via LOS, twice a week on Mondays and Fridays. The airline deploys its Boeing 737-700 and -800s on the route.
South African Airways also flies non-stop between the two cities. One of the airline's Airbus A330s makes the journey three times a week, operating SA61 on Wednesdays, Fridays, and Sundays. As such, those wishing to travel from Lagos to the South African capital still have some options available.
Rampant fuel costs contributing to suspension
However, it is not only visa delays contributing to Air Peace's decision. Nigeria's largest airline is also concerned about foreign exchange rates and the increased cost of aviation fuel, as well as its scarcity. While Johannesburg suffered from jet fuel shortages earlier this year due to a perfect storm of events, there has been no recent news regarding a lack of supply.
Meanwhile, Nigerian carriers have struggled tremendously to cope with the stampeding cost of fuel over the past six months. Many factors have conspired to cause the price of jet fuel rise by over 400% since January. According to Nigerian Flight Deck, in mid-July, one liter of jet A1 was selling for 822 Naira ($1.97) in Lagos. In the country's capital, Abuja, prices were even higher at 859 Naira ($2.06).
Source: Nigerian Flight Deck
Source link