Travel
Air Montenegro Airbus A320 Issue Leads To Major Delays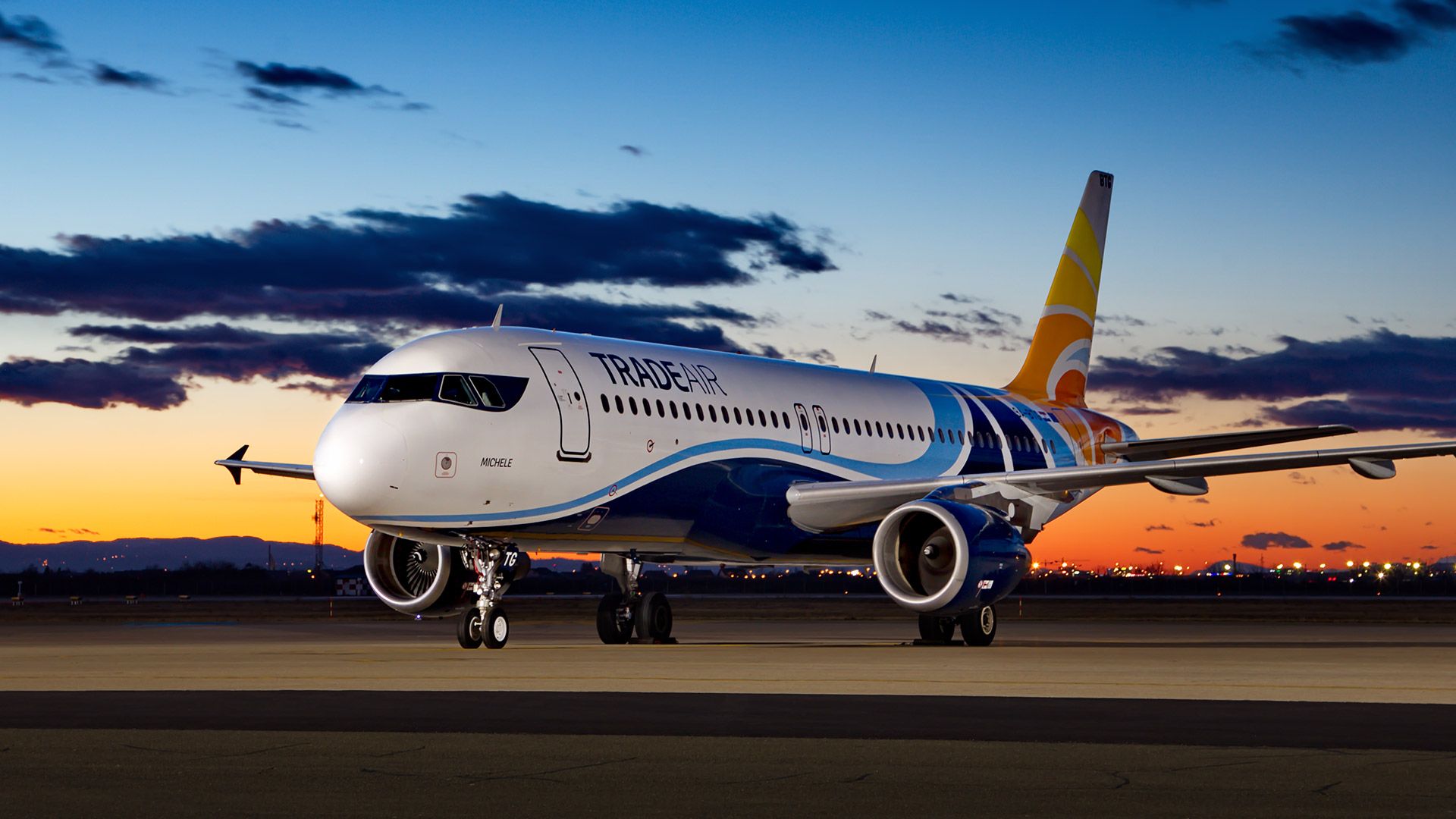 Air Montenegro, the national airline of Montenegro that was launched in 2021, encountered a major problem last week.
An Airbus A320 that it is wet-leasing from Trade Air, a Croatian ACMI company, fell out of service resulting in scores of canceled flights at the height of the tourist season in Montenegro.
The Airbus A320 is by far the largest aircraft in Air Montenegro's fleet at the moment. As Montenegro is an incredibly seasonal market, the national airline of the country would not be able to fill an Airbus A320 family aircraft outside of the peak summer tourism season.
Thus, Air Montenegro does not have any aircraft larger than an Embraer in its fleet, and it is wet-leasing the A320 to boost its revenue during the summer months when it can sell many more tickets than its fleet of two Embraer aircraft can cover.
Air Montenegro's predecessor, Montenegro Airlines, also had a fleet of Embraer aircraft as well as Fokker F100s. It too wet-leased a Boeing aircraft in the peak summer months to boost its cash flow.
The airline has a fleet of two Embraer aircraft. Photo: Air Montenegro
Canceled flights and unsold tickets
The Airbus A320 on wet-lease from Trade Air that was flying for Air Montenegro until 3rd August carries the registration 9A-BTG. It fell out of service in Podgorica (TGD) on that day, where it then remained until 9th August, when it resumed flying shortly after midnight.
A whole string of flights could not be performed as a result. Trade Air could not provide a replacement aircraft, even for just one part of the day, because its entire fleet is wet-leased to the maximum. Trade Air has recently actually dry-leased capacity so that it can wet-lease it out to others.
The situation was not immediately fixed: Trade Air could not provide a replacement aircraft until 7th August, when a Fokker F100 carrying the registration 9A-BTE was ferried from Innsbruck (INN) to Tivat (TIV). The following day, it operated flights from Tivat to Banja Luka (BNX) and back, from Tiva to Ljubljana (LJU) and back, after which it was ferried to Belgrade (BEG) to fly to Podgorica (TGD) from there.
Worse still for Air Montenegro, Trade Air is not liable for the consequential losses incurred by Air Montenegro as a result of these cancelations, according to zamaaero. The financial losses for Air Montenegro include ticket refunds, accommodation, and refreshments where provided, and, according to European Union law, financial compensation for flights that departed an airport located within the EU.
Air Montenegro started flying a year ago. Photo: Air Montenegro
Air Montenegro has a tough market
As Simple Flying analyzed recently, the airline has a tough market. The country's economy is highly dependent on tourism, which is highly seasonal and dominated by inbound demand. The vast majority of tourists arrive between June and September, leaving Air Montenegro with excess capacity for a whopping eight months a year.
The relatively small size of the market means Air Montenegro is unable to expand it is operations significantly to reach economies of scale and compete with the likes of Ryanair, Wizz Air, and easyJet, which are able to fly more capacity at a lower cost to the country, and which can withstand the seasonal nature of the market.
The loss of an Airbus A320 at the very height of the summer season will only add to the financial pressures.
What do you think of Trade Air's Airbus A320 falling out of service for Air Montenegro? Let us know what you think of this story in the comments below.
Source link