Travel
A Healthier Position: Cathay Pacific's July Passenger Numbers Increase Over 300% Vs 2021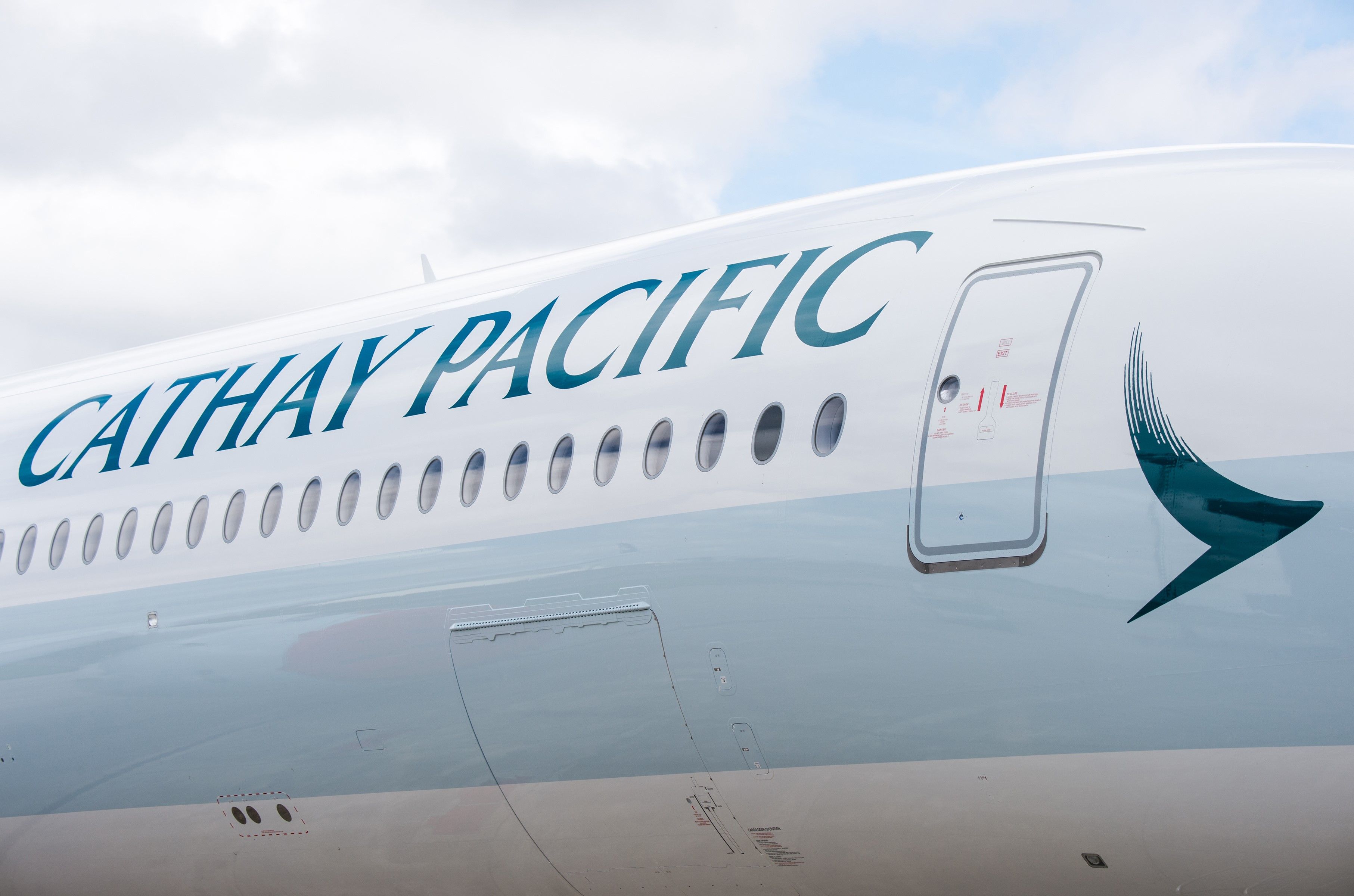 Cathay Pacific has released its latest figures for the month of July, which paint a slightly better picture for the carrier in terms of the passengers carried. The airline continues to suffer due to Hong Kong's strict COVID-related policies even as other airlines in the world are beginning to show significant improvement.
However, the July numbers suggest that the Cathay Pacific and Hong Kong, in general, is starting to get comfortable with the idea of post-COVID travel again.
Improvement
On August 16th, Cathay Pacific released its traffic figures for July 2022, which revealed that the airline carried a total of 219,746 passengers, an increase of 306.2% compared to July 2021, but still 93.3% less than the pre-pandemic level in July 2019.
Cathay's passenger load factor increased by 44.7% to 73.3%, while capacity, measured in available seat kilometers (ASKs), increased by 74.6% year-on-year, but still 87.6% less than July 2019 levels.
Cathay Pacific's numbers improved in July 2022. Photo: Vincenzo Pace I Simple Flying
The airline's Chief Customer and Commercial Officer Ronald Lam commented,
"We continued to add more passenger flight capacity in July in light of the Hong Kong SAR Government's progressive adjustments to travel and quarantine restrictions. Capacity increased by 24% compared to June, although it remained low at 12.4% of the pre-pandemic level. Passenger volume increased to an average of over 7,000 per day. Meanwhile, passenger load factor reached 73.3% – the highest it's been since the start of the pandemic."
Cargo slips
The summer months are traditionally leaner months for air cargo, and Cathay's numbers reflect that.
The airline carried 100,714 tonnes of cargo in July, a decrease of 17.2% compared to July 2021, and a 40.7% decrease compared with the same period in 2019. The month's cargo revenue tonne kilometers (RFTKs) decreased 27.5% year-on-year, and were down 42.6% compared to July 2019.
Cargo operations saw a dip in the summer months. Photo: Cathay Pacific
Lam said that Tonnage decreased month on month across most markets, reflecting reduced cargo flight capacity due to weather-related cancellations as well as ongoing operational restrictions which impacted the July schedule. The major impact of these challenges was seen on the carrier's Indian and the Americas routes, whilst capacity on the European routes grew marginally.
Demand for Australia, UK, and US looks good
Passengers from the Chinese Mainland were particularly interested in flying to Australia and the US. Cathay also saw strong demand on its UK routes, especially from students returning to Hong Kong.
Looking ahead, Lam says that the latest adjustments to quarantine arrangements for passengers arriving in Hong Kong are expected to have a positive impact on inbound traffic as well as leisure travel among Hong Kong residents. He added,
"Student traffic to the US and UK is also expected to provide our travel business with a strong boost in August and September. However, our ability to add more passenger flight capacity will remain limited unless the restrictions on our aircrew are lifted."
The airline hopes to cash in on student demand in the coming months. Photo: Airbus
Slow progress
Cathay Pacific recovery post COVID remains among the slowest in the world. For the first half of 2022, it reported a loss of HK$4.99 billion ($637 million), compared to its loss of HK$7.56 billion ($963 million) in H1 2021. Revenue rose to HK$18.55 billion ($2.36 billion) from HK$15.85 billion ($2 billion) in the same period last year.
However, a few days ago, Hong Kong authorities announced they would ease COVID restrictions for international travelers by reducing its mandatory hotel quarantine for arrivals to three days. However, many believe it's still not enough to attract travelers, particularly when there are others in the region with far more relaxed border policies.
What do you make of Cathay Pacific's July numbers? Please share your opinions in the comment section.
Source link