Travel
31 Test Flights: Is Something Wrong With Kuwait Airways' Next A330-800?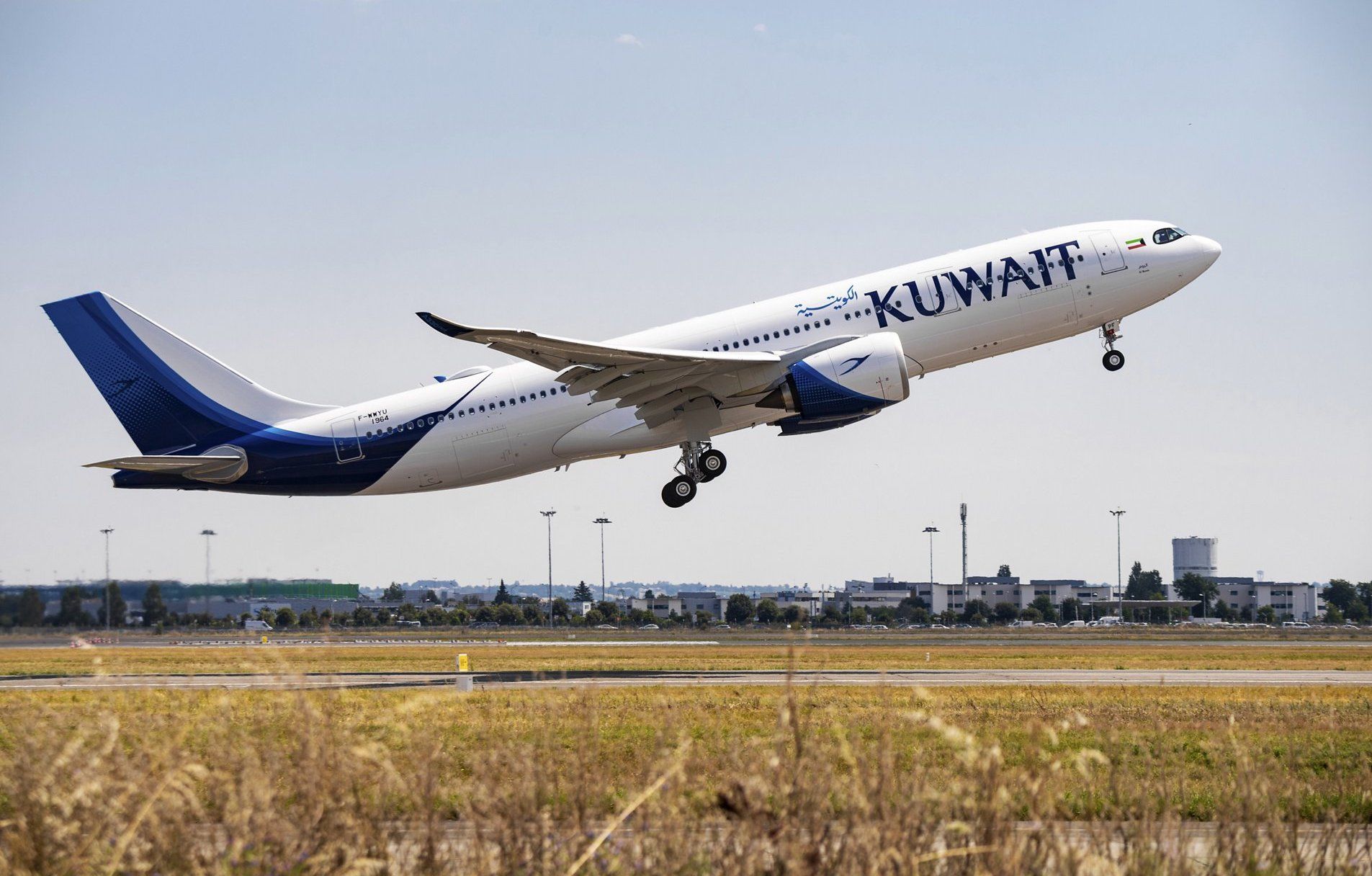 On August 4th, an Airbus A330-800 in Kuwait Airways livery took off from Toulouse to complete a two-hour test flight in the area over and around Mont Pelier. The flight would mark the airframe's 31st test flight. With previous Kuwait Airways A330-800s requiring between three and five test flights before delivery, should we be worried about the airline's next widebody?
MSN 2005
Back in August 2021, the A330-800 with test registration F-WWKU took off on its very first test flight. Having MSN 2005, the aircraft will eventually assume Kuwaiti aircraft registration 9K-APH. At the time, we had assumed that Airbus would deliver the jet within a few weeks. However, with a full year and 30 more test flights now having passed, one must wonder if and when the aircraft will actually be delivered to the Middle Eastern carrier.
Indeed, MSN 2005's 'journey' towards delivery is largely abnormal in terms of normal production aircraft. We only need to look at the airline's first two A330-800s, which were delivered on the same day in late October 2020.
9K-APF (MSN 1964) had just three test flights totaling just under nine and a half hours.
9K-APG (MSN 1969) had five test flights which added up to roughly 13 hours.
This is in stark contrast to MSN 2005, which according to AIB Family Flights, now has 31 flights totaling 24 hours and 38 minutes. So what's the story behind all of these flights, and should we be worried about the airworthiness of this aircraft?
The path of MSN 2005's latest test flight. Photo: FlightRadar24.com
A test aircraft
While there isn't any public news put out by Airbus linking the specific airframe to aircraft tests, it's widely understood that MSN 2005 has been used by the European planemaker as a test aircraft to certify an increased A330-800 MTOW (maximum take-off weight) of the 251 tonnes. Indeed, if we dig into an updated EASA Type-Certificate Data Sheet for the Airbus A330, we can see that special notes exist for A330-800s before and after MSN 2005, with any A330-800 before MSN 2005 being a 242-tonne airframe.
According to FlightGlobal, an increase in the aircraft type's certified MTOW, will enable Airbus to extend the A330neo's range by around 600NM (even if Kuwait Airways has been deploying its existing -800s on fairly short routes).
With the April news of EASA certifying the A330-800 to have a higher MTOW, the aircraft has still been conducting test flights some three months after. Why the aircraft hasn't been delivered to Kuwait Airways is one question we have yet to answer.
The A330-800 in Kuwait Airways
Kuwait Airways is one of the few active operators of the A330-800. Indeed, the airline is joined only by Uganda Airlines as currently flying the aircraft. The airline was the first in the world to take delivery of the shorter A330neo variant, and is due to accept just two more. Obviously, its A330-800 fleet will now be split evenly between two 242t models and two newer 251t models.
The airline operates this aircraft with a two-class configuration: 32 seats in business class, and another 203 seats in standard economy.
Air Greenland is soon to join the "A330-800 club" with its first of the type on its way. The aircraft, with MSN 2020 was spotted this past week in Toulouse without its engines.
Sources: AIB Family Flights, Planespotters.net, FlightRadar24.com, FlightGlobal, EASA
Source link