Sports
Dodgers heartbreak history: A timeline of Los Angeles' 7 recent painful playoff series losses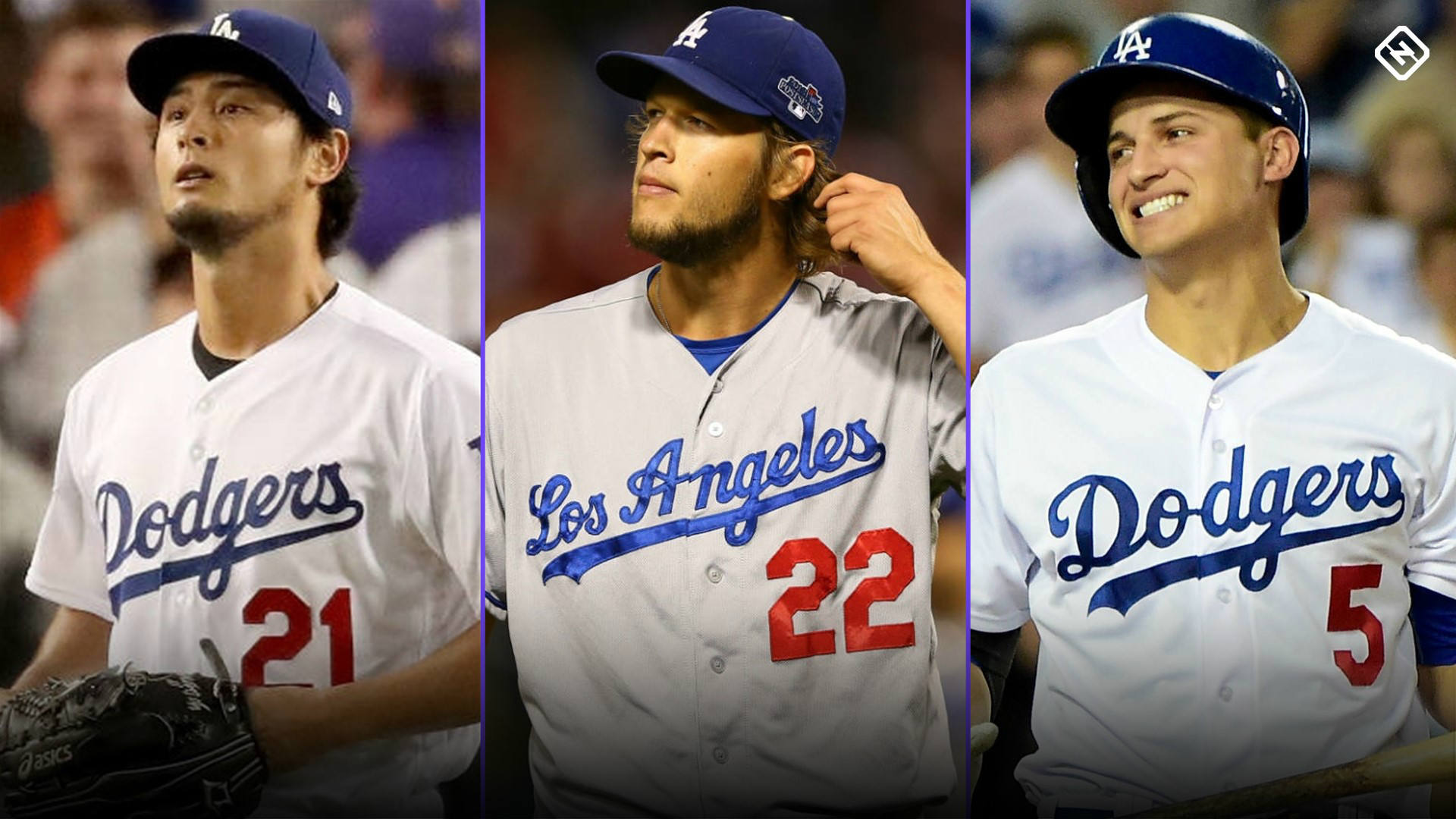 Deep down in places they don't talk about at parties, Dodgers fans are probably feeling at least a little bit uneasy right about now. 
Sure, their favorite team owns a 3-2 lead in the World Series and is just one win away from clinching the franchise's first championship since 1988. And, sure, even if they lose Game 6 on Tuesday night, they have ace Walker Buehler lined up to start Game 7 on full rest. That's comforting.
MORE: Dodgers at crossroads of dynasty and disappointment ahead of Game 6
But here's the reason most Dodgers fans can't shake that twinge of dread: Recent history tells them that crazy things can happen in October, and that crazy has not been good for the Dodgers lately. They've now won eight NL West titles in a row, and they've been eliminated from the playoffs short of their ultimate goal — winning the World Series — the previous seven times. 
In four of those past five postseason trips, they've either held the series lead or forced it to a winner-take-all game. And even the one time that didn't happen — the 2018 World Series — there was still good reason to think they controlled the momentum in that series, for whatever that might be worth. As Yogi Berra famously, said, "It ain't over until it's over" and that truth hasn't worked out in the Dodgers' favor lately. 
Of course, the Dodgers aren't doomed to repeat their history. History is history, not the future. The Red Sox didn't repeat their history in 2004. The White Sox bucked their history in 2005. The Cubs ditched their history in 2016, adding a painful Dodgers memory to this list. One more win against the Rays and the Dodgers add a positive chapter to their history. 
But until then, let's take a look back at the past seven playoff series losses and pinpoint the moment(s) when it all went wrong for the Dodgers.
​2019 NLDS, lost to Nationals

The downfall: Game 5, 8th inning.

What happened: Dave Roberts left Clayton Kershaw in the game too long. Kershaw had been good, not great in his Game 2 start against the Nationals; he gave up three runs in six innings of an eventual 4-2 loss on Oct. 4. Walker Buehler started Game 5 for the Dodgers, on Oct. 9, and brilliantly worked into the seventh inning. With the Dodgers up3-1, a hit batter and a walk put two Nationals on with two outs. Roberts summoned Kershaw in from the bullpen to face lefty Adam Eaton. Three brilliant pitches later, Kershaw's task for the day should have been done, with a strikeout of Eaton.

But Roberts let Kershaw come back out to start the eighth against Anthony Rendon — who was 2-for-2 with a walk against Kershaw in Game 2 — and Rendon promptly hit a home run to lead off the inning. Juan Soto followed with a second consecutive solo shot, and just like that, LA's two-run lead disappeared. Howie Kendrick's grand slam in the 10th inning sent the Nationals on to the NLCS.

​2018 World Series, lost to Red Sox

The downfall: Game 5, 7th inning

What happened: Even though they were down in the series, 2-1, the Dodgers seemed to own all the series momentum heading into the seventh inning of Game 4. They'd just won an epic 18-inning contest the night before on a Max Muncy walk-off homer, and Rich Hill had been brilliant, allowing just one hit in his first six innings. LAled4-0.

Hill started the seventh with a walk and a strikeout and was lifted for Scott Alexander after 91 pitches. But Alexander walked Brock Holt, then was removed for Ryan Madsen. After Jackie Bradley Jr. popped out, Mitch Moreland hit a three-run homer to cut the Dodgers' massive four-run lead to just a single run. Boston suddenly had three runs in the game on just two hits. A raucous Dodger Stadium was suddenly silent.

Steve Pearce tied the game with a solo homer off Kenley Jansen in the eighth, and then Boston sent 10 men to the plate and scored five times in the ninth to build a 9-4 lead. Enrique Hernandez hit a two-run homer in the bottom of the inning, but that was it and the Dodgers lost 9-6. David Price pitched a brilliant Game 5 and Boston won 5-1 to claim the title.

​2017 World Series, lost to Astros

The downfall: Game 7, 1st/2nd innings

What happened: Look, this whole series will forever be tainted by Houston's cheating that season, so we won't spend much time here. Here's where it all went wrong: The Astros scored twice in the first inning off Yu Darvish and three more times in the second inning. Lance McCullers Jr. and Charlie Morton were brilliant on the mound for Houston and the Astros won 5-1 to claim the championship.

​2016 NLCS, lost to Cubs

The downfall: Game 4, 4th inning

What happened: The Cubs won the opener 8-4 and then didn't score again against Dodgers pitching for the next 21 innings as LA took a 2-1 series lead. Kershaw and Hill were stellar in their Game 2 and 3 starts, respectively, and Julio Urias opened Game 4 with three shutout innings. But once the Chicago offense got going again, it proved unstoppable.

The fourth inning started like this …

Single by Ben Zobrist
Single by Javy Baez
RBI Single by Willson Contreras
RBI groundout by Jason Heyward
Two-run home run by Addison Russell.

And just like that, the Cubs led 4-0. They added one more in the fifth and five more in the sixth. They won Game 4 (10-2), Game 5 (8-4) and Game 6 (5-0) to claim the NL's World Series spot. Think about the offensive streaks for the Cubs in that series.

First nine innings: 8 Cubs runs
Next 21 innings: 0 Cubs runs
Final 24 innings: 23 Cubs runs

​2015 NLDS, lost to Mets

The downfall: Game 5, 1st/2nd/3rd innings

What happened: So many missed opportunities for the Dodgers early in this game. After the Mets took a 1-0 lead in the top of the first on a double by Daniel Murphy, the Dodgers rallied with two in the bottom of the frame to take the lead, on consecutive singles by Justin Turner and Andre Ethier. But they should have had more.

With two on and one out in that first inning, Mets starter Jacob deGrom struck out Yasmani Grandal and Enrique Hernandez to end the threat.

With two on and one out in the second, deGrom struck out Corey Seager and Adrian Gonzalez to end a similar threat.

With two on and one out in the third, deGrom got Hernandez to ground into an inning-ending double play, deGrom to shortstop Wilmer Flores to first baseman Lucas Duda.

Three consecutive opportunities with two runners on and only one out, and the Dodgers wasted their chances. Then, they stranded a runner at third in the fourth and a runner at second in the fifth, and then they just stopped putting runners on base. They lost that game 3-2, and the Mets moved on to the NLCS.

​2014 NLDS, lost to Cardinals

The downfall: Game 4, 7th inning

What happened: Clayton Kershaw won both the NL Cy Young — his third in four years — and NL MVP for his brilliant regular-season performance, which included a 1.77 ERA, but this was not Kershaw's favorite postseason series. The Cardinals had erupted for eight seventh-inning runs against Kershaw in the opener, a game they trailed 6-2 and wound up winning 10-9. But the truly painful moment happened in Game 4.

The Cardinals led 2-1 in the best-of-five series, but the Dodgers led 2-0 heading into that seventh inning. In his first six shutout innings, Kershaw was brilliant, allowing just one hit and two walks, while striking out nine. But Matt Holliday and Jhonny Peralta led off the seventh with back-to-back singles. Manager Don Mattingly left Kershaw, at exactly 100 pitches, in to face lefty Matt Adams, who was 0-for-2 on the game. Adams, though, crushed an 0-1 pitch into the St. Louis bullpen beyond the right-field wall, putting the Cardinals up 3-2.

That's how it ended, clinching a trip to the NLCS for the Cardinals.

​2013 NLCS, lost to Cardinals

The downfall: Game 6, 3rd inning

What happened: In his first three starts of the 2013 postseason, Kershaw was brilliant, rolling up a 0.47 ERA with 23 strikeouts and only eight hits allowed in 19 innings. That brilliance ended abruptly in the third inning. A Matt Carpenter double and Carlos Beltran single gave the Cardinals a 1-0 lead, but then Kershaw struck out Matt Holliday for the second out, and it looked like he might escape more damage.

But Yadier Molina singled home Beltran, David Freese singled and Matt Adams walked to load the bases. That's when Shane Robinson delivered, a soft-contact looper past second baseman Mark Ellis that plated both Molina and Freese to put the Cardinals ahead 4-0.

They'd add five more in the fifth — three of them charged to Kershaw — to build a 9-0 lead, and that's how it ended. The Cardinals claimed the NLCS with that win.