Sports
Copa America group standings 2021: Updated tables, scores, results from soccer tournament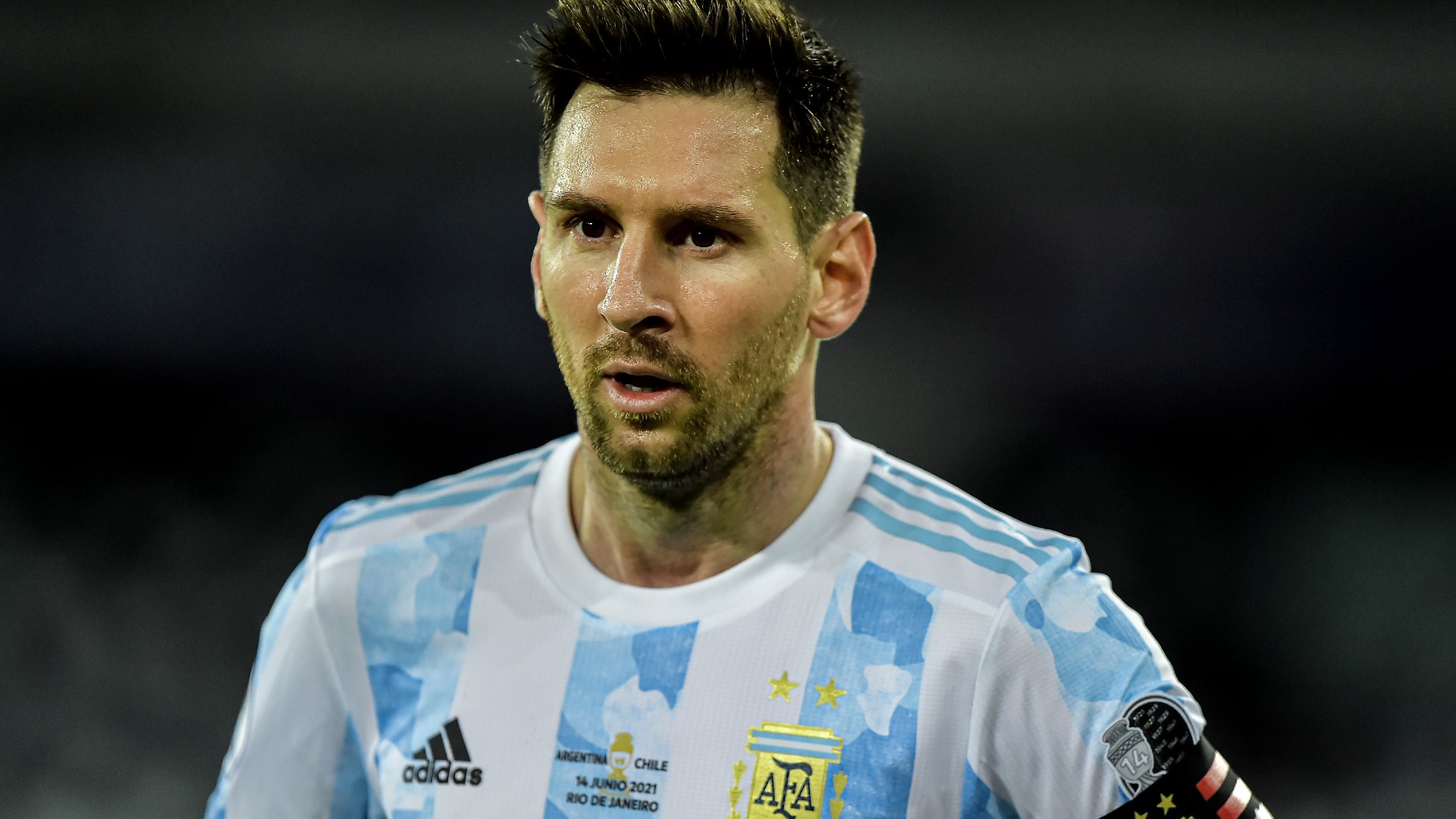 The Copa America, the regional championship for South American nations, has reached the semifinal stage. And the Brazil vs. Argentina final that most neutrals are hoping for is still on track.
Brazil did its part, advancing to the championship game by beating Peru 1-0 in a Monday semifinal. The winning strike was delivered once again by midfielder Lucas Paqueta, and assisted by Selecao superstar Neymar. Peru will play in Friday's consolation third-place game.
Argentina will battle Colombia in Tuesday's other semifinal as Lionel Messi hopes to keep his dream alive of guiding Argentina to its first Copa America title since 1993. 
MORE:  Copa America day-by-day match TV schedule
Copa America 2021 standings
Group A table
| Team | PTS | GP | W | L | D | GF | GA | GD |
| --- | --- | --- | --- | --- | --- | --- | --- | --- |
| 1. Argentina- X | 10 | 4 | 3 | 0 | 1 | 7 | 2 | +5 |
| 2. Uruguay- X | 7 | 4 | 2 | 1 | 1 | 4 | 2 | +2 |
| 3. Paraguay- X | 6 | 4 | 2 | 2 | 0 | 5 | 3 | +2 |
| 4. Chile- X | 5 | 4 | 1 | 1 | 2 | 3 | 4 | -1 |
| Bolivia | 0 | 4 | 0 | 4 | 0 | 2 | 10 | -8 |
X = advances to quarterfinals
Group A schedule & results
| | | |
| --- | --- | --- |
| Date | Match |   |
| Mon, June 14 | Argentina 1, Chile 1 | Highlights |
| Mon, June 14 | Paraguay 3, Bolivia 1 | Highlights |
| Fri, June 18 | Chile 1, Bolivia 0 | Highlights |
| Fri, June 18 | Argentina 1, Uruguay 0 | Highlights |
| Mon, June 21 | Uruguay 1, Chile 1 | Highlights |
| Mon, June 21 | Argentina 1, Paraguay 0 | Highlights |
| Thurs, June 24 | Bolivia 0, Uruguay 2 | Highlights |
| Thurs, June 24 | Chile 0, Paraguay 2 | Highilghts |
| Mon, June 28 | Uruguay 1, Paraguay 0 | Highlights |
| Mon, June 28 | Bolivia 1, Argentina 4 | Highlights |
Group B table
| Team | PTS | GP | W | L | D | GF | GA | GD |
| --- | --- | --- | --- | --- | --- | --- | --- | --- |
| 1. Brazil- X | 10 | 4 | 3 | 0 | 1 | 10 | 2 | +8 |
| 2. Peru- X | 7 | 4 | 2 | 1 | 1 | 5 | 7 | -2 |
| 3. Colombia- X | 4 | 4 | 1 | 2 | 1 | 3 | 4 | -1 |
| 4. Ecuador- X | 3 | 4 | 0 | 1 | 3 | 5 | 6 | -1 |
| Venezuela | 2 | 4 | 0 | 2 | 2 | 2 | 6 | -4 |
X = advances to quarterfinals
Group B schedule & results
| | | |
| --- | --- | --- |
| Date | Match |   |
| Sun, June 13 | Brazil 3, Venezuela 0 | Highlights |
| Sun, June 13 | Colombia 1, Ecuador 0 | Highlights |
| Thurs, June 17 | Colombia 0, Venezuela 0 | Highlights |
| Thurs, June 17 | Brazil 4, Peru 0 | Highlights |
| Sun, June 20 | Venezuela 2, Ecuador 2 | Highlights |
| Sun, June 20 | Colombia 1, Peru 2 | Highlights |
| Wed, June 23 | Ecuador 2, Peru 2 | Highlights |
| Wed, June 23 | Brazil 2, Colombia 1 | Highlights |
| Sun, June 27 | Brazil 1, Ecuador 1 | Highlights |
| Sun, June 27 | Venezuela 0, Peru 1 | Highlights |
Quarterfinals
| | | |
| --- | --- | --- |
| Date | Match |   |
| Fri, July 2 | QF1: Peru 3, Paraguay 3 (4-3 on PKs) | Highlights |
| Fri, July 2 | QF2: Brazil 1, Chile 0 | Highlights |
| Sat, July 3 | QF3: Uruguay 0, Colombia 0 (2-4 on PKs) | Highlights |
| Sat, July 3 | QF4: Argentina 3, Ecuador 0 | Highlights |
Semifinals
| | | | |
| --- | --- | --- | --- |
| Date | Match | Time (TV channels) | Stream |
| Mon, July 5 | Peru 0, Brazil 1 | Highlights |   |
| Tues, July 6 | Colombia vs. Argentina | 9 pm ET (FS1, Univision, TUDN) | fuboTV |
3rd Place Match
| | | | |
| --- | --- | --- | --- |
| Date | Match | Time (TV channels) | Stream |
| Fri, July 9 | Peru vs. TBD | 8 pm ET (FS2, UniMas, TUDN) | fuboTV |
Final
| | | | |
| --- | --- | --- | --- |
| Date | Match | Time (TV channels) | Stream |
| Sat, July 10 | Brazil vs. TBD | 8 pm ET (FS1, Univision, TUDN) | fuboTV |