Sports
Bradley Beal rips Kent Bazemore for injury comments; Warriors forward responds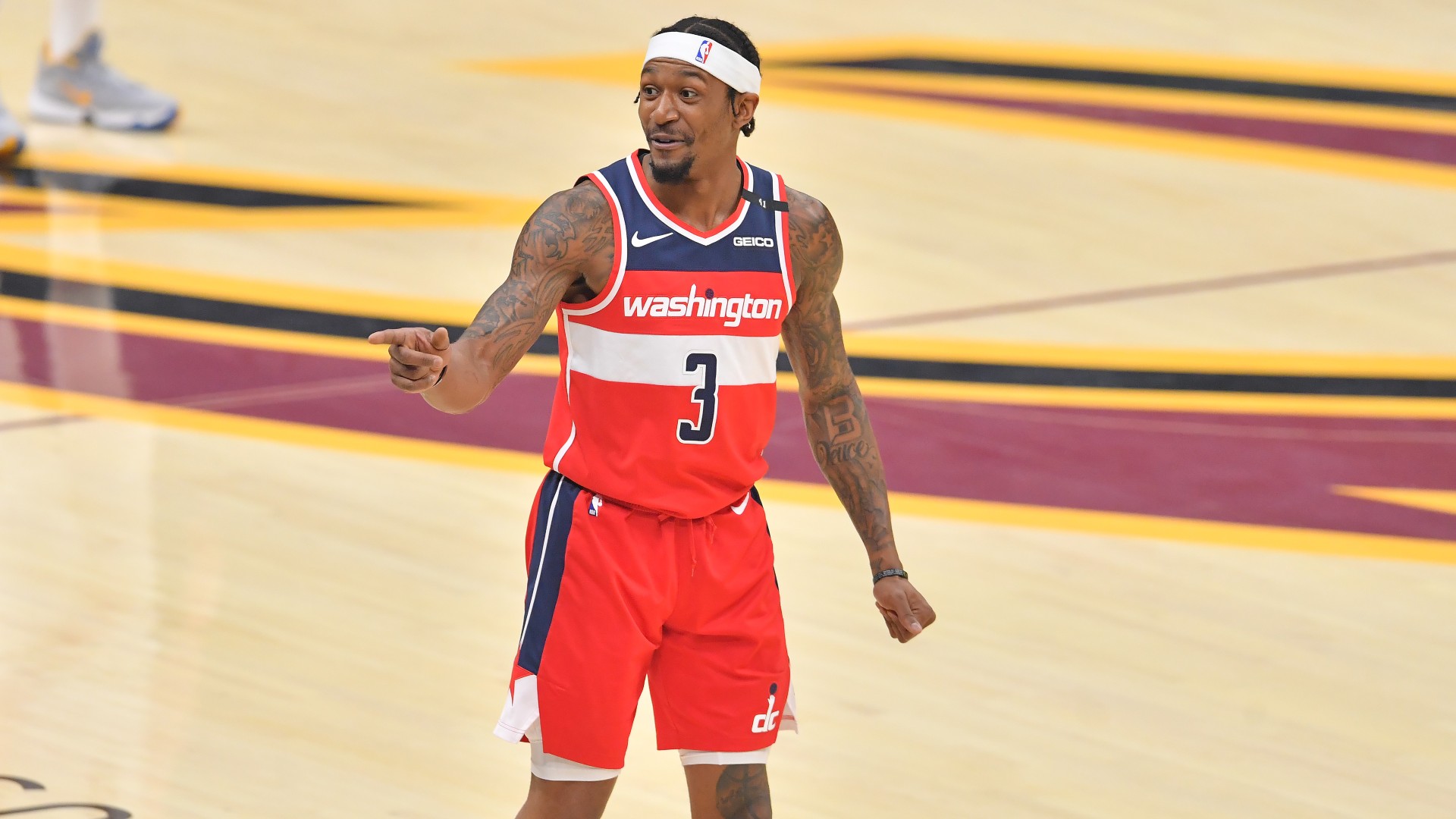 An exciting race for the 2020-21 NBA scoring title took a strange turn Monday.
Wizards star Bradley Beal (31.4 points per game) and two-time MVP Stephen Curry (31.9 points per game) have been going back and forth atop the league leaderboard down the final stretch of the regular season. Beal totaled 50 points in Washington's win over Indiana on Saturday, but Curry answered hours later with 49 points in Golden State's victory over Oklahoma City. Beal had to sit out the end of that contest, though, after suffering a hamstring strain.
MORE: Twitter reacts to Russell Westbrook's record-breaking triple-double
During the Warriors' Monday shootaround, Golden State forward Kent Bazemore, one of Curry's closest friends in the NBA, praised his teammate's scoring run — and took a not-so-subtle shot at Beal.  
"Forty-nine points in 29 minutes, though, that's unreal," Bazemore said. "And we got guys hurting hamstrings, trying to keep up. So, y'all gotta do some research on that."
Beal, unsurprisingly, didn't take kindly to Bazemore's comments. After the Wizards' loss to the Hawks on Monday, Beal, who sat out that game with the hamstring injury, launched into a Twitter tirade.
It all started when Beal tweeted, "Should I let him live or really go off?" Beal's wife, Kamiah Adams-Beal, responded with a "Mortal Kombat" GIF calling for her husband to "Finish him."
Apparently that was all Beal needed to go off. He tagged Bazemore in multiple tweets, calling him a "straight lame" and telling him to "keep that goofy s— over there."
Adams-Beal also continued to chime in, referring to Bazemore as Lamont, his middle name, and ripping him for his unimpressive stat lines.
While these tweets were being fired off, Bazemore was busy helping the Warriors take down the top-seeded Jazz. After finishing with 19 points in Golden State's 119-116 win, Bazemore addressed the social media activity.
"I guess you can't joke anymore," Bazemore said during his postgame media availability. "Man, whatever. I don't know, man. I feel like I'm a pretty light-hearted guy. I stay in my own lane. I don't say things to ruffle feathers, but hey man, if you want to know what my loyalty is, it's to [Curry]. Anybody out there chasing him, it's gonna be tough.
"But whatever, it kind of got out of hand. I ain't check my phone all day until after the game, so it's kind of blowing up."
When asked whether he would reach out to Beal, Bazemore said that there was "nothing really to explain."
"It's not like I said I hope [he gets injured]," Bazemore said. "It's already out. I ain't wish anything bad on him. It's just a comment. … It'll pass, like, probably tomorrow. I'll wake up, and everything will be the same. I ain't got time for all that Twitter trash."
Bazemore added that he planned to go home, see his wife, watch the TV series "Peaky Blinders" and go to bed. True to his word, he did not respond to Beal on Twitter.