Sports
Aaron Jones injury update: Packers RB questionable to return after suffering chest injury vs. Buccaneers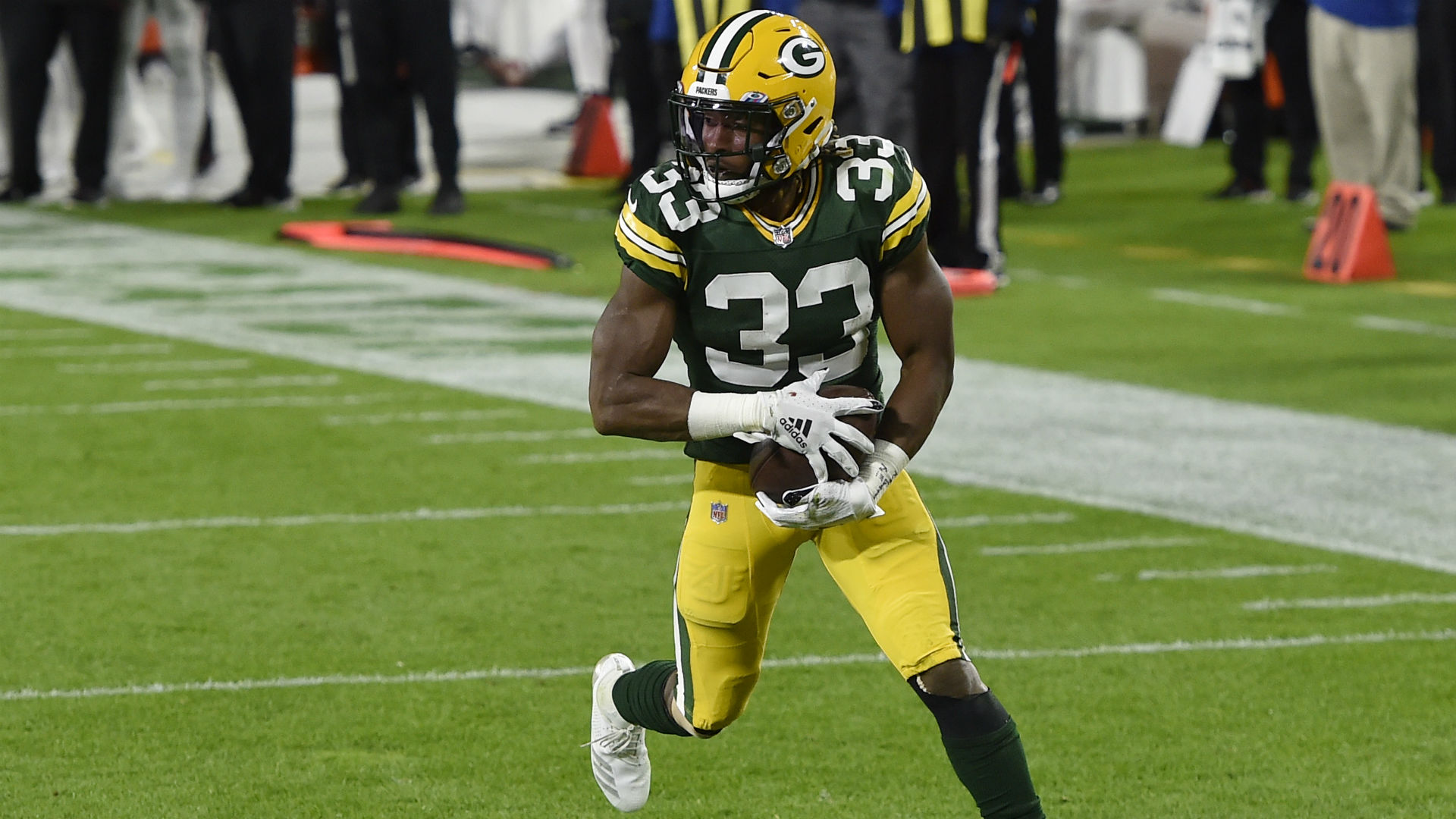 If the Packers are going to move onto Super Bowl 55, then they may have to do it without Aaron Jones.
The running back is listed as questionable to return with a chest injury after being sent to the sideline by a brutal third-quarter hit.
Jones suffered the injury on a forced fumble by Buccaneers defensive back Jordan Whitehead that was recovered by Tampa Bay linebacker Devin White. The fumble was the second of the game for Jones; the first was recovered by Green Bay tight end Robert Tonyan.
The lost fumble led to another Buccaneers touchdown, which gave Tampa Bay a commanding 28-10 lead in the third quarter. The Packers answered with a touchdown shortly after, however, to make it 28-17.