Science
National Park Nature Walks, Episode 3: Where Lewis and Clark Trod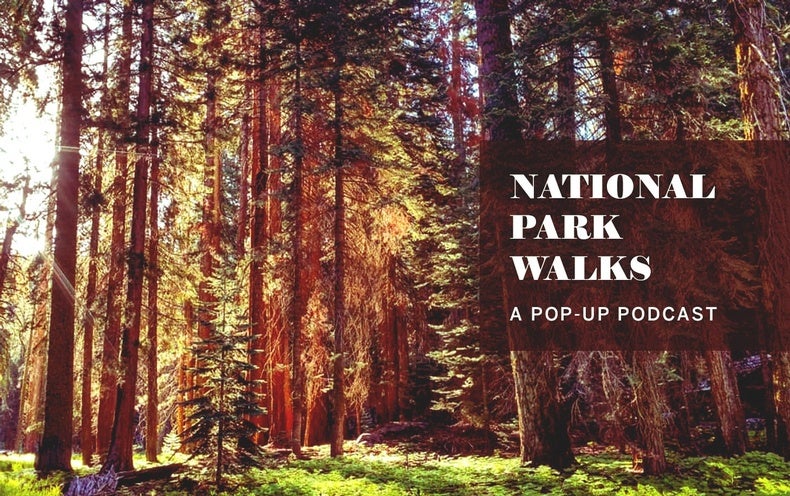 Welcome to Scientific American's National Park Nature Walks. I'm your host and guide Jacob Job. 
Today, we make our way to the coast.
For the better part of a decade, I've explored national parks and other protected areas across the country and world, developing a deep respect and appreciation for them. I'm also a conservationist and ecologist, and so I've spent a lot of time *alone*, recording the sounds of the species and places I encounter. I want to connect you to these places as well. 
In this podcast, I'll share those sounds with you, along with some interpretation of who's making them and what they mean so you're better equipped to take advantage of your next visit to one of our parks. 
National Park Nature Walks is an immersive listening experience that recreates what it's like to be there with me. To maximize your experience, slip on a pair of headphones and find a quiet, cozy space to unwind and relax in.
In today's episode, it's April and we're headed to the Pacific Northwest at the mouth of the Columbia River, near Astoria, Oregon. Here, we'll visit Cape Disappointment State Park, one of the last stops on the Lewis and Clark National Historical Trail. Cape Disappointment is also near where Lewis and Clark and the Corps of Discovery ended their historic 18 month, 4100 mile journey from the mouth of the Missouri River to the Pacific Ocean. We'll start our journey at dawn sitting next to the mighty Pacific Ocean before making our way inland across coastal dunes, salt marshes, high-forested bluffs, and finally, ending the day surround by old-growth forest and a deafening chorus of frogs. The sounds we'll hear today are some of the same sounds the Corps of Discovery heard here over 200 years ago. Let's go for a walk.    
We're sitting at the very end of the near mile long jetty at Cape Disappintment State Park in Washington state. 
The jetty funnels the northern shore of the Columbia River out into the Pacific Ocean. 
The park marks the most westerly point on Lewis and Clark and the Corps of Discovery's historical trip from St. Louis to the Pacific Ocean.
Behind us are sand dunes, salt marshes, and great cliffs of old growth forest. These are the last landscapes that the Corps would have crossed before reaching the end of their westward journey.  
Setting out on his own for the last bit of the journey, it's very likely that Captain Meriwether Lewis sat on the point like we are now and starred out into the great ocean. Let's take a few minutes to reflect on the feelings he must have felt in that moment.    
Let's head inland to explore some of the other landscapes, sounds, and species the Corps of Discovery would have encountered back in 1805.
We're now sitting on one of the oceanside sand dunes. Dunes like this protect the ecosystems further inland from the onslaught of the ocean's waves and tides.
Listen to the dune grass crackle and hiss in the wind. 
The roar of the ocean continues, although more distant and less detailed. This will be a sound we'll experience in each of our stops today.
Here's our first bird species of the day. A White-crowned Sparrow. 
They look like little referees with their alternating black-and-white striped heads.
It's hard to believe, but these birds live on these dunes year round, battling the elements and surf.
A Caspian Tern is hovering on the winds above us. They kind of look like gulls, except much more sleek. They have large, bright orange beaks, a black helmet of feathers, and sharp, swept-back wings.
They nest in colonies of hundreds and thousands on beaches and off-shore islands along the coast.
The White-crowned Sparrow moved further down the dune.
Let's get out of the wind and head inland towards the salt marshes.

      

We're about a quarter mile from the coast in a coastal saltmarsh. These unique ecosystems are full of life and provide our first real wave of bird song.
True to its name, we have a Marsh wren singing. Marsh Wrens can be near impossible to see, but you can still enjoy their conspicuous songs. Like other wren species, their songs have so much energy and are especially bubbly.
Our wren just flew away with something in his mouth. Let's just a closer look to see what he's up to. 
Hear that? You can hear him weaving his nest while singing. What a treat!
Let's climb this big bluff behind us and get up into the coastal forest.
We're about 200ft above the coast now and the view is incredible. Nothing but ocean behind us and mature, old growth coastal forest in front of us. 
The hillside acts like an ampitheatre and funnels the sounds of the ocean right up to us.
Hear that? That harsh cry? It's a Peregrine falcon. 
They use these high cliffs to hunt birds down below along the beach. Birds like ducks, shorebirds, gulls, and even the terns we saw earlier.
I hear a really cool bird I want to introduce to you. Let's go over the hill and down into the forest.
Hear that jumble of fast notes that seems to kind of go on forever?      
This song is from a Pacific Wren. It might be the smallest bird species here, but it packs a mighty song.
Pacific Wrens creep along the ground and under logs and upturned tree roots like little avian rodents. Your best chance of seeing them is when they're perched out in the open singing like this one is. 
I hear a really cool species I want to introduce to you. Let's head down below to check it out.
We're sitting on the edge of a freshwater marsh under a canopy of old-growth Sitka Spruce and Western Hemlocks. And we're listening to the repititive song of a Northern Saw-whet Owl. This section of forest is this male's territory and he wants other males to know it.
The high-pitched laughing calls we're hearing are from a Bald Eagle. 
Listen to the Pacific Treefrogs! So many calling from the marsh.
Huh! A Pileated Woodpecker just called from the tree above us. If you remember from Sequoia NP, they are our largest woodpecker species.
Hear our Marsh Wren down below?
And there's our Saw-whet owl again.
Here's comes the Bald Eagle. Maybe it'll fly over us!
I have an idea. Let's sneak out into the middle of those frogs and see what it sounds like to be surrounded by them.
What a cool experience! It's fun thinking that Lewis and Clark heard these same sounds over 200 years ago. It's almost like we got to be a part of the Corps of Discovery for a day. 
I hope you had fun today. Thank you for joining me. I'll see you on our next National Park Nature walk.

      
Source link