Politics
Candidate Cop Quits Race After Arrest For Allegedly Punching Female Rival At Roe Protest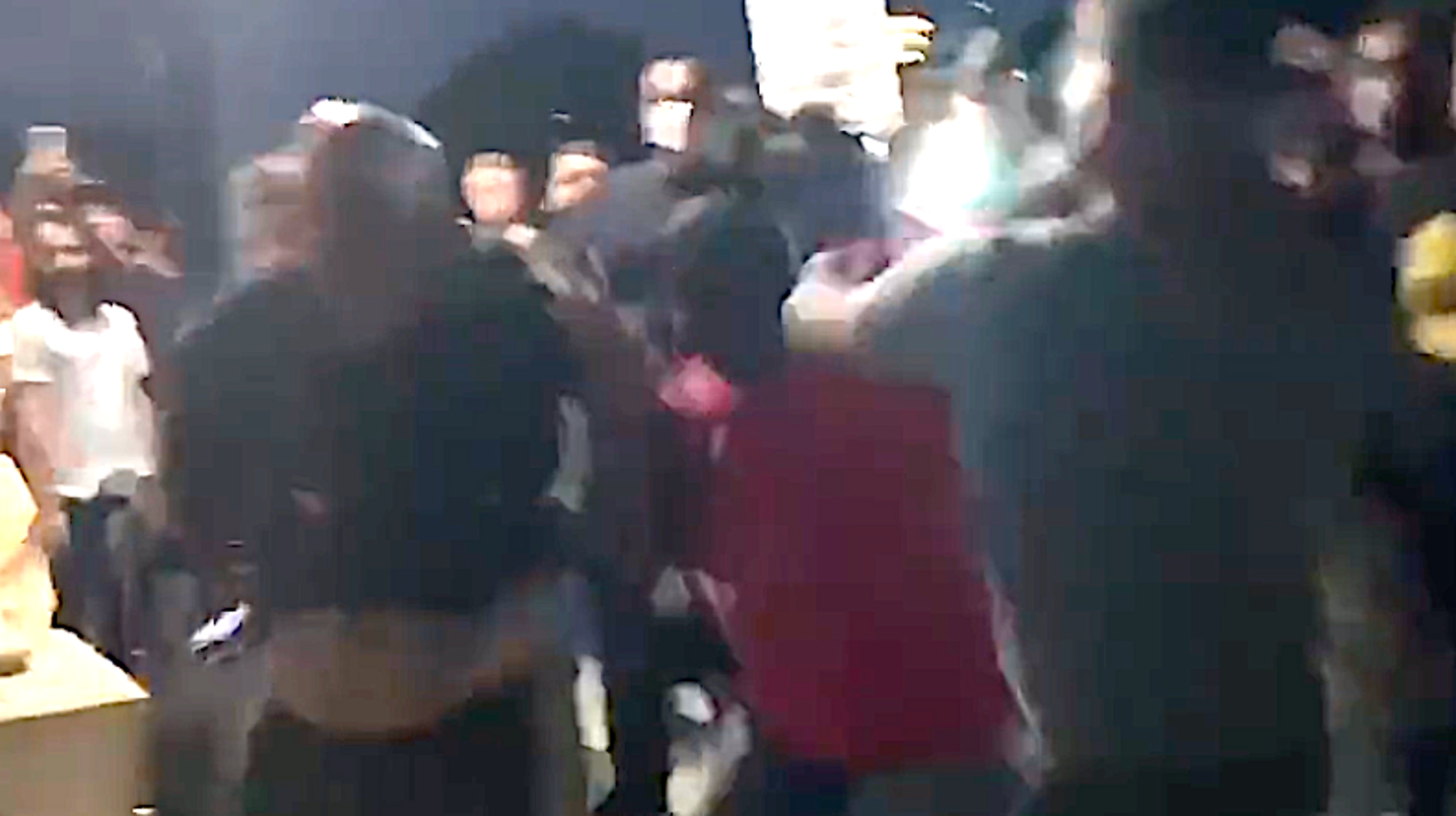 Lugo, a three-year Providence police veteran, was placed on administrative leave, then arrested Saturday by state police after a video appeared to show him striking his campaign opponent, Jennifer Rourke, at a large protest at the State House Friday against the Roe v. Wade Supreme Court ruling. Lugo was off duty at the time.
The morning after the protest, Rourke, who chairs the progressive Rhode Island Political Cooperative, tweeted that her "Republican opponent — a police officer — violently attacked me. This is what it is to be a Black woman running for office. I won't give up."
Before he dropped out, Lugo told The Washington Post in an email that he had "stepped in to protect someone that a group of agitators was attacking" at the protest. He offered no other details.
Video posted by journalist Bill Bartholomew shows abortion rights supporters and opponents arguing in front of the State House Friday night. Rourke appears to be trying to deescalate the increasingly tense situation. But a fight erupts and Rourke is struck in the face.
She told the Providence Journal that she was hit at least two times by Lugo.
Another man and a woman also were arrested during the protest on disorderly conduct charges, police said. The man was charged additionally with carrying a weapon other than a firearm and resisting arrest.
More on the Supreme Court abortion ruling: