Entertainment
Taylor Swift Confirms She's Already Re-Recording 1st 6 Albums After Scooter Braun Sells Her Masters
Taylor Swift has announced that she's in the process of re-recording her first six albums, and revealed that Scooter Braun refused to let her buy back her masters while selling them to Shamrock Holdings.
Taylor Swift had some big news for fans in that she has confirmed she's begun re-recording the songs off of her first five albums, of which the masters were sold to nemesis Scooter Braun without her knowledge in June 2019. "I have recently begun re-recording my older music and it has already proven to be both exciting and creatively fulfilling." Taylor noted she has "plenty of surprises in store" and "I can't wait for you to hear what I've been dreaming up." But it came as almost a footnote, appearing at the end of a long message to fans about how Scooter has sold her music catalog without giving Taylor the chance to purchase her work.
Here is the letter Taylor wrote to Shamrock Holdings when she was informed of the sale of her music catalog: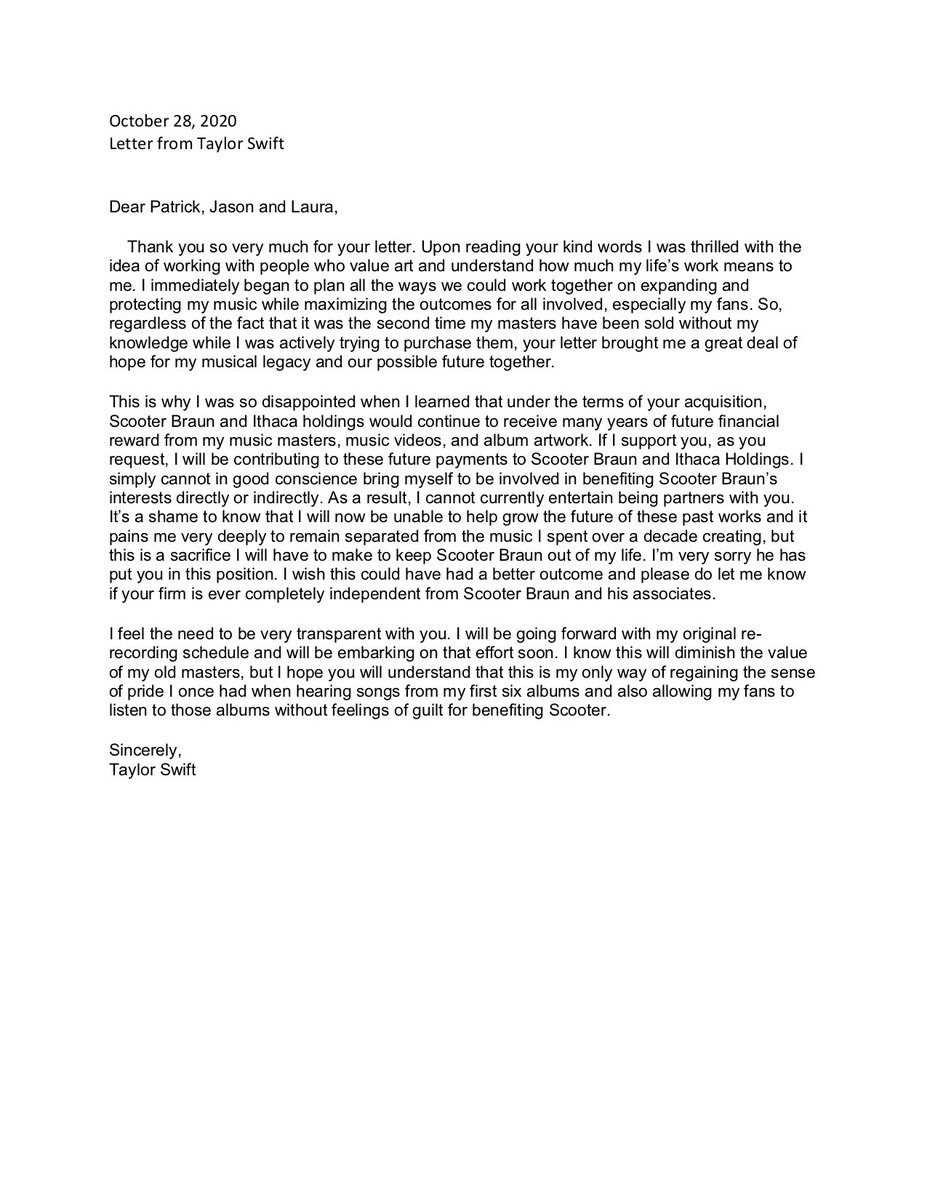 Story developing….
Source link