Entertainment
Doctor Who's David Tennant Teases More 60th Anniversary Surprises That Fans Don't Know About Yet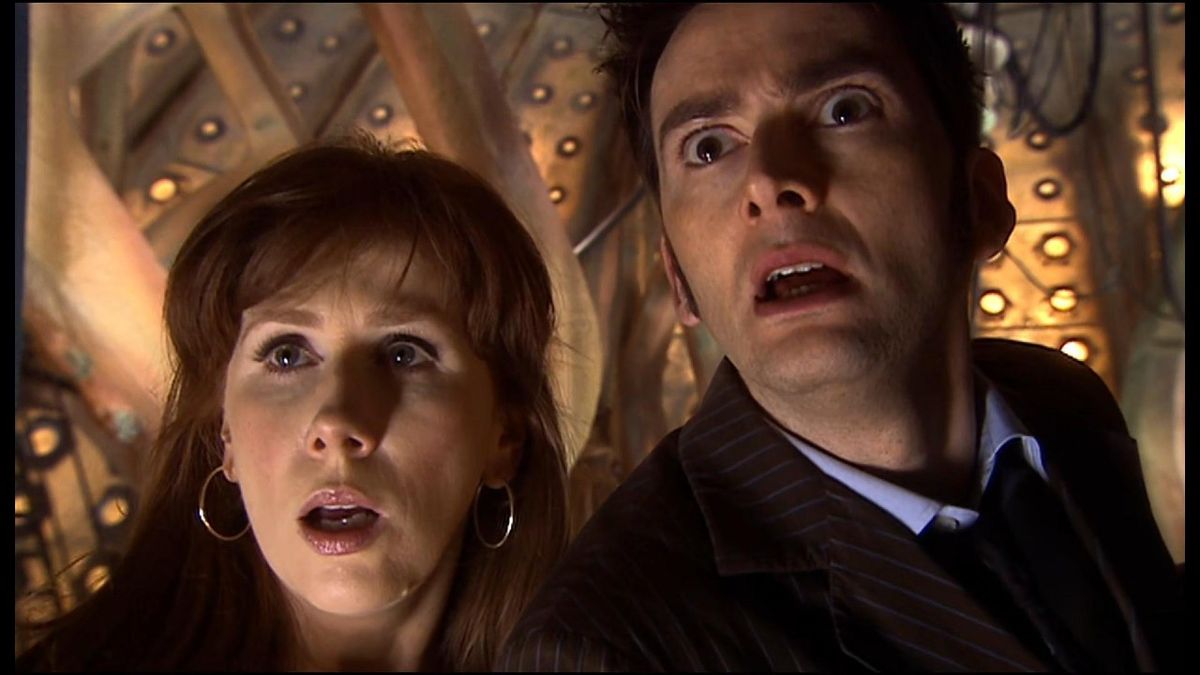 Doctor Who's creative team is continuing to work on the upcoming 60th Anniversary celebration, with fans already knowing only a bit of what to expect. Fans were over the moon to hear former Doctor David Tennant will return alongside Catherine Tennant for a new adventure, and that Neil Patrick Harris is playing a mysterious villain. Some, however, are a bit miffed that we're hearing about all of these big reveals well ahead of the special's debut, but David Tennant attempted to put some of those fears to rest while speaking at a recent event. 
David Tennant took the stage at Fan Expo Boston to answer fan questions, and he talked briefly during his panel about returning to Doctor Who for the beloved sci-fi staple's 60th anniversary. Tennant mentioned that the franchise necessarily needed to announce his return early due to filming taking place in very public locations, but teased that there are still plenty of surprises in store for fans beyond what we know already, saying:
It is exciting to hear that there are more surprises planned that took place in locations outside of the public filming spots. This might explain why fans have seen beloved actors like the late Bernard Cribbins on set, but we haven't heard about or seen footage of incoming Doctor Ncuti Gatwa yet. It was recently reported Gatwa isn't scheduled to start filming for his upcoming season until November, but that doesn't mean he couldn't have had a short scene in the 60th as well. 
This news should give hope to fans who are hoping to see other Doctors in the adventure, such as Peter Capaldi, Matt Smith, or even Christopher Eccleston. There's also a chance we'll see former companion actors like Karen Gillan or Jenna Coleman, it really feels like the sky is the limit following David Tennant's latest remarks.
David Tennant continued on and teased the FanExpo attendees about what's in store for the 60th-anniversary celebration. The actor briefly touched on the confusion surrounding his reprisal as The Doctor, and how he's back together with Donna Noble after their last encounter: 
There have been plenty of rumors surrounding the plans for Doctor Who's future every since the show announced Russell T. Davies' return, such as the hypothetical idea that the franchise will lean into creating a multiverse for its characters, providing opportunities to create new adventures. Some think David Tennant's Doctor and Donna Noble returning means they're from another universe, but as Tennant hinted at, that idea is but one of many speculative avenues that fans have been paving ahead of the characters' return. Hopefully, all these surprises will be as satisfying as fans hope, and we'll enjoy celebrate Doctor Who in the best ways in 2023. 
Doctor Who will return in the fall with Jodie Whittaker's final episode, but fans can watch everything leading up to it right now provided they have an HBO Max Subscription. It's always a great time to revisit David Tennant and Catherine Tate's episodes, especially if we'll be waiting until closer to the special's airdate to hear about more returning characters.
Source link